Things get solved with volunteers involved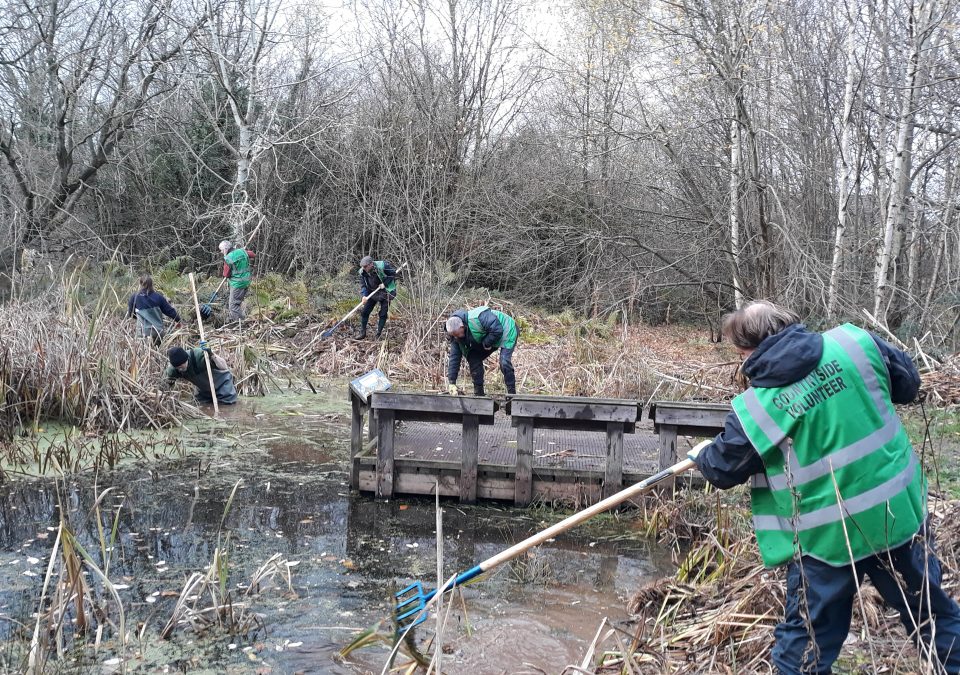 The Carlisle Countryside Volunteer Team is an enthusiastic group who meet every Monday to carry out practical conservation tasks around Carlisle.
The team plays an important role in the conservation of the city's countryside sites as they carry out tasks such as hay meadow management, coppicing, footpath management, pond management and boardwalk construction.
According to Cath Gregory, a Carlisle City Council Green Spaces Officer, the group is a real cross section of the community: "Our volunteers are from all walks of life, we have retired people, people between jobs and there's others who come down with their carers.  They are here for a variety of reasons, whether it's to learn new skills, gain confidence, make new friends or simply contribute towards the conservation of Carlisle's wildlife."
The group meets every Monday at 10am and the day's work is over by 3pm. Each day is based at different site around the city or Talkin Tarn Country Park.
"We go to Talkin Tarn once a month." said Cath. "A mini bus picks everyone up in Carlisle and once we're there we do anything from clearing footpaths to thinning out the woodlands. We might clear out ponds or anything else that keeps the area tidy and maintained."
In the city parks the group tend to focus on conservation work, including planting trees, maintenance and clearing.
Carlisle City Council provides all the tools and equipment you need and they'll even give you a tea or coffee. Of course volunteers will need to dress according to the weather and bring waterproofs if need be. Steel toe cap boots or wellies are essential and after that all you'll need is a packed lunch and plenty of enthusiasm.
All sessions in and around Carlisle are within walking or cycling distance from the city centre and car parking is available.
 If you would like to get up and help out it's a simple process, volunteers must register beforehand and you can do so by visiting the Carlisle Countryside Volunteer page at www.carlisle.gov.uk/Residents/Leisure/Carlisle-Countryside-Volunteer
Share It: