There's a challenge out there for everyone
Whether you want to prove something to yourself, have fun with your friends or raise money for charity let's make 2019 a year to do something unique, special and active.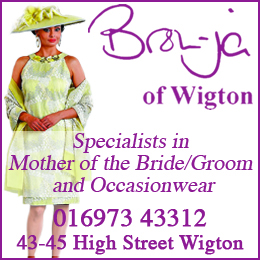 We have come up with some great challenges for you and it doesn't matter if you're experienced or a beginner, there really is something for everyone.
Let's start with some fell running for those that find roads and treadmills a bit dull.  Running up a mountain might sound extreme but the beauty of the surrounds adds something unique.  The Wansfell Mountain Race on September 26th is a great introduction for those not sure where to start.  Suitable for all levels, the 10k route is marked and will lead you along woodland paths and open fell, 600 metres of ascent will keep you on your toes.  The course is short, yet tough and will leave you grinning from ear to ear. Check out www.mountainrun.co.uk or www.lakedistrictskytrails.com for plenty more races.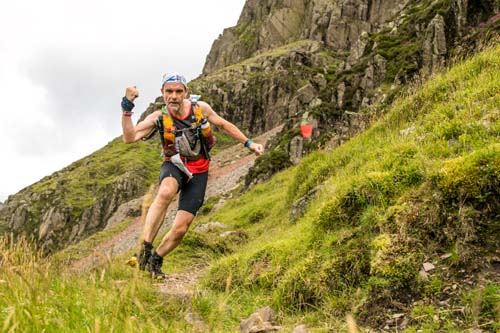 Starting and finishing in Brunton Park on September 1st the Carlisle Half Marathon is in it's 2nd year.  There's also a 10k run and a family fun run, with nearly 1000 entrants in its first year the organisers would love to double that.  The run takes in as many landmarks as possible and organisers ensure all roads are closed. Check out www.carlislehalf.co.uk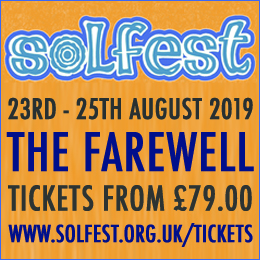 Sport in Action organise a huge range of events in the area and The Solway Coast Marathon on July 21st is described as one of the flattest marathon courses in the UK.  The roads are quiet and the area is beautiful. Forget London and the New York Marathon, take a look at the the Solway.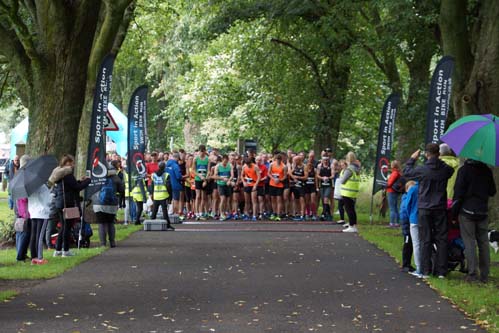 If you're not a 26 mile kind of person then what about 6? That's 10 kilometres and on May 15th the Carlisle City Urban Trail Run will gather in front of the Cathedral in the evening.  Runners will take a route through historic parts of the city and Carlisle's beautiful parks. A great event for people of all fitness levels, it's also well signposted and marshalled. A visit to www.sportinaction.co.uk will open a world of runs and triathlons to you.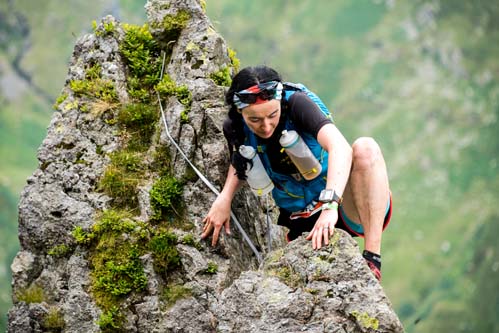 Maybe running isn't really your thing, then what not try a walk?  The Keswick to Barrow on the 11th of May takes in some of the finest scenery the Lake District has to offer.  I won't lie there's a few hills in there but the 40 mile course is unique and the majority of walkers complete it in 8 – 12 hours.  Maybe you think that's a bit extreme? You can always tackle it's baby brother, the Coniston to Barrow which is little more than a walk in the park at 21 miles.  To register visit www.keswick2barrow.co.uk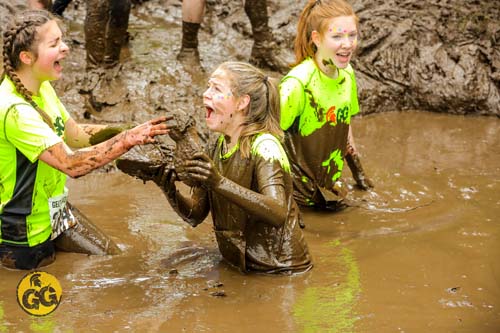 The Gelt Gladiator takes place near Brampton on June 8th and 9th can be summed up in four words…. obstacles, ice baths, mud and fun. First thing to remember is it isn't your average run, there's no flat surfaces and you will get dirty.  Challenge yourself or walk with friends and help each other through the obstacles, the choice is yours. 10k is popular with it's 30 obstacles but you can choose a 10 mile course, a 6k beginners race or the 3k is perfect for parents and children over the age of six.  Find out more at www.geltgladiator.com
The Derwent Epic Lakes Swim takes place in July.  It forms part of the National Trust Regatta Weekend in Keswick and you can choose 500m, 1 mile or the 'Iron' 3.8k distances depending upon your age and ability.  Cyclists may be interested the Lakeland Loop Cycle Sportive on April 14th.  A challenging ride starting in Great Langdale, it's 69 miles long and takes in some of the finest views in the Lake District. That means it also has the most challenging climbs like Whinlatter Pass, Hardknott and Wrynose. There are a plenty of races that are less challenging and more information on swims and rides can be found on www.epicevents.co.uk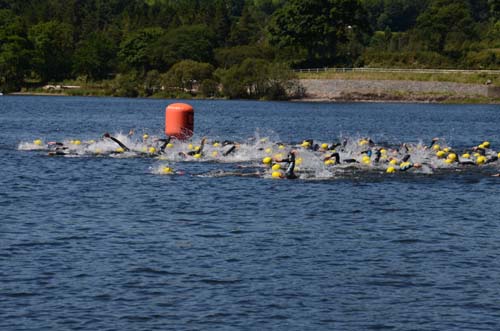 Ride to the Sun is a free overnight bike ride from Carlisle to Cramond beach near Edinburgh.  Taking advantage of the quiet roads entrants will race against the rising sun on the 22nd of June.  There's a chance to stop at the chip shop in Moffat and bacon sarnies are served once you finish the 100 mile route. www.ridetothesun.co.uk has all the details you need.
There are so many events we couldn't even begin to try covering them all but we hope this will spark your interest .  Once you start looking you'll find a host of local clubs that organise all sorts of mini-challenges right on your doorstep.  There's no doubt you'll find a challenge that's got your name on it.
Photo credits: Mountain Run Collection 2018 and Sport in Action and Gelt Gladiator