Summers coming to Talkin Tarn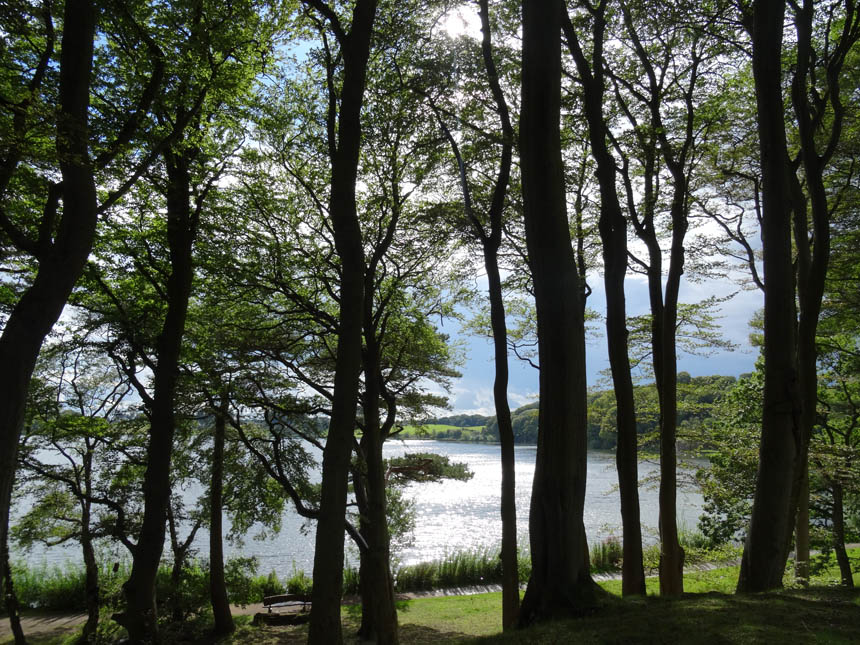 Preparations are well underway for the busy summer season at Talkin Tarn Country Park.
The Easter holidays saw the tearoom, take away and gift shop all open.  With crowd numbers ramping up they have been recruiting staff and training them for the coming season.  New cake recipes have been created for the cafe and English Lakes ice cream is now fully stocked.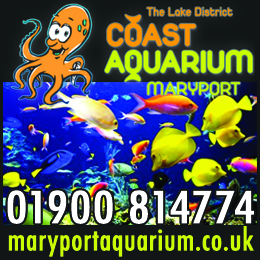 Carlisle City Council Greenspace Officers have been carrying out tree surveys to ensure that the site is safe for visitors while maximising wildlife habitat.  When you visit you will see "standing stems" on your walk, they have great habitat value for nesting birds and bats.
Improvements have been made around the main path to ensure that the walk around the whole tarn is accessible to everybody.
New chainsaw sculptures have been commissioned and local artist Alistair Neville, has been busy depicting some wildlife of the tarn.  His carvings are designed to be interactive for our younger visitors.
The Carlisle Countryside Volunteer Team have been helping keep the tarn looking great and carrying out essential tasks for the preservation of wildlife and conservation of the tarn.  They include wildflower meadow management, tree planting, footpath edging and weaving the willow hide. Well done team!
During the summer Talkin Tarn will welcome outdoor theatre productions.  On July 4th Heartbreak Productions will present Romeo and Juliet. On August 9th there will be a performance by children's outdoor theatre company, Little Blue Monster, they will be performing the children's book by Oliver Jeffers, 'Lost and Found', and on August 29th the hilarious Pantaloons will be back with their interpretation of Sense and Sensibility.
Tickets are available from Carlisle Tourist Information Office 01228 598596 or the Tearoom.
Independent Adventures have rowing boats to hire, kayaks and canoes.  There are Adventure days available for children, adults and corporate events.  Or why not learn to shoot a bow and arrow with Archery lessons?
Details of all events can be seen on www.independentadventure.co.uk or speak to Darren in the little green water sports cabin located on the waterfront.  It's also possible to launch your own boat or take a refreshing dip as an open water swimmer.
During the summer the Tarn hosts a number of events.  The largest is the annual rowing regatta organised by the Rowing Club which takes place on the first Saturday of July.  Many teams from all over the country visit and everyone is welcome to come along and cheer on the competitors.
Amongst the summer visitors are many species of nesting birds who travel to the tarn to breed.  Most noticeably are many ducklings and in the past few years we have been lucky enough to have signets on the tarn too.  Signs are put out at this time of year asking dogs to be kept on leads, not to enter the water or disturb wildlife.
The Alex Boathouse is located just on the tarn edge as you enter from the car park.  This beautiful building is home to a changing programme of local artists who display and sell local arts and crafts.
The Log Cabin is available to hire for groups, clubs, corporate training courses, family parties and school groups.  It's set in beautiful woodland and there's also a campsite available for group hire. Used by scouts, guides and sea cadets, they all take advantage of the woodlands and water sports.
Take some time out this summer, there's plenty to keep everyone busy or why not just pop into the tearoom or gift shop which are open daily from 10.30 until 4.00.
You can expect a warm welcome at Talkin Tarn, it really is one of the true gems of our region.
For more information visit www.carlisle.gov.uk/talkintarn
Share It: