Summer Pudding with Clotted Cream from Cleaver's Wine & Dine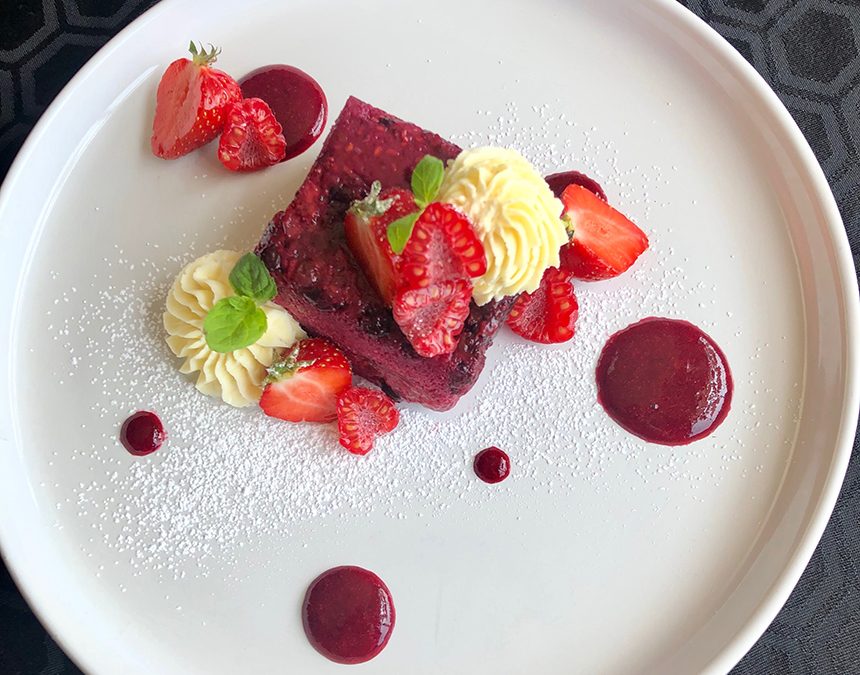 Summer Pudding with Clotted Cream from Cleaver's Wine & Dine
With an impressive menu that changes seasonally, Cleaver's bar and restaurant is fast gaining a fantastic reputation for great food.  Richard and Helen use local ingredients wherever they can, which makes this summer fruit pudding uniquely Cumbrian.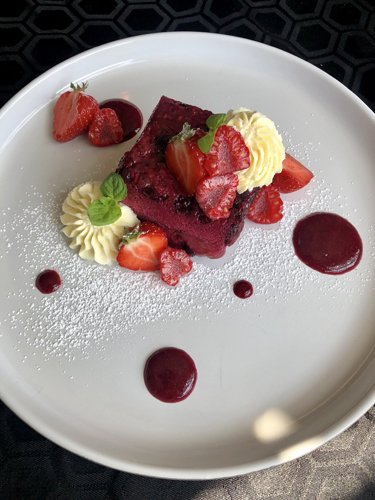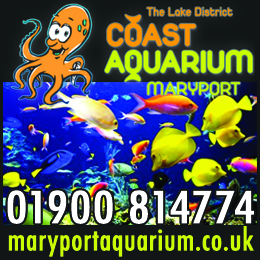 Recipe serves 4
Ingredients
1 Gelatine Leaf (2 g )
200 g Strawberries
150 g Blackberries
150 g Raspberries
150 g Blueberries
150 g Red Currents
100 g Black Currents
125 g Caster Sugar
1 Brioche Loaf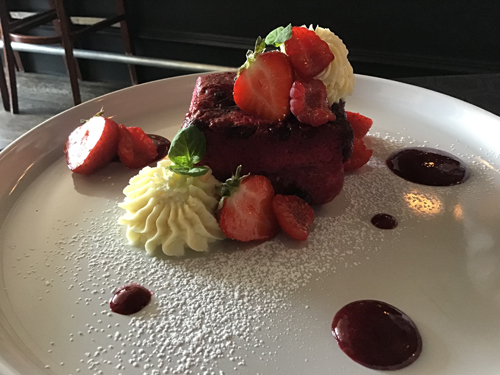 Method
Place the gelatine in cold water and soak until softened. Place the berries and sugar into a pan and cook for ten minutes until softened.  Strain the juice into a saucepan and reserve the berries. Heat the juice up and squeeze the gelatine to remove any excess water then add to juice and stir until it has dissolved.
Slice brioche lengthways in 1cm slices then roll out thinly with a rolling pin. Cut the brioche into 4 discs measuring 7cm to fit the bottom of the moulds. Then cut 4 discs to fit the top of the moulds, measuring 5cm. Cut four rectangles measuring at 5 cm x 2.5cm to fit the sides. Dip all the cut bread into the juice on both sides to line your mould.
Add the remaining juice to the berries and put them into the middle of your mould.  Place the top on and press down then place on a tray, each individual pudding needs to be underweight. Chill overnight.
Follow Cleavers Wine & Dine on Facebook

Summer Pudding Summer Pudding Summer Pudding 
Share It: