Spring Cocktails to delight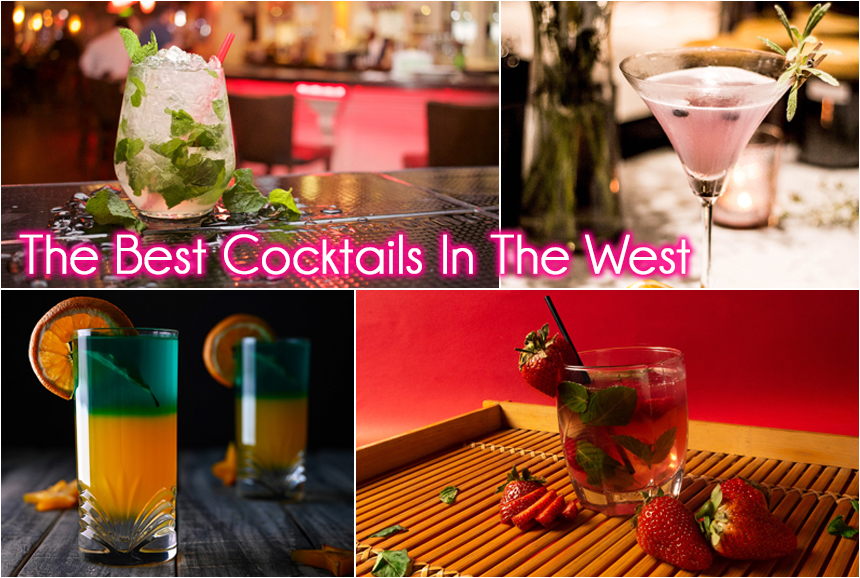 Spring Cocktails to delight.
It's time to put the winter warming spirits back into the liquor cabinet.  Spring will soon be here and it's time to combine a splattering of colour with a few extra hours of daylight, throw in a dash of sunshine and add a cocktail as you begin to shake off the winter blues.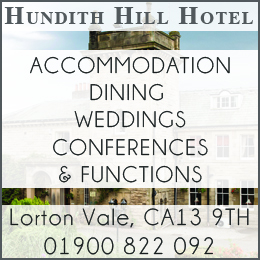 Strawberry Gin Smash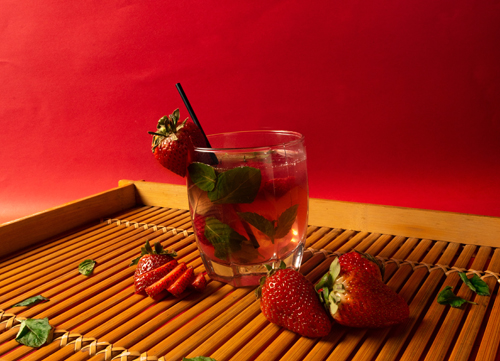 Ingredients for a pitcher
2 tablespoons granulated sugar
2 limes, juiced (about 1/4 cup)
1 pound fresh strawberries
2 cups gin
3 cups club soda
Fresh mint sprigs, for garnish
Method
Muddle the sugar and limes in a pitcher that holds at least 8 cups. Set aside 6 to 8 small strawberries and make a small slice in their tips. Hull and slice the remaining strawberries and muddle them lightly with the sugar and lime juice.  Stir in the gin and club soda and pack the pitcher full of ice. Add mint sprigs to garnish and add a strawberry, slotted onto the edge of the glass, when serving.
You can make this pitcher ahead; mix everything except the club soda and ice, then refrigerate overnight which will also help the strawberries add flavour and colour.
---
Solway Sunset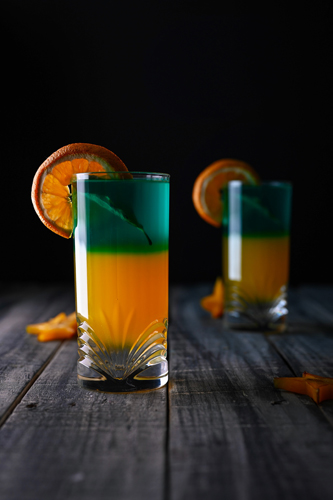 Ingredients
15 ml Blue curaçao
30 ml Suerte silver tequila
15 ml Ancho Reyes chile liqueur
7.5 ml Campari
7.5 ml Aperol
22 mlOrange juice
7.5 ml Freshly squeezed lemon juice
4 ml Simple syrup
Orange slice to garnish
Method
Add all the ingredients except the blue curaçao into a shaker filled with ice and shake.  Slowly pour over crushed ice in a highball glass.  Gently pour the blue curaçao over a teaspoon to layer over the top and garnish with an orange slice.
---
Pink Lemonade
It really tastes just like pink lemonade and packs a wallop, so be sure to let everyone know there's booze in it.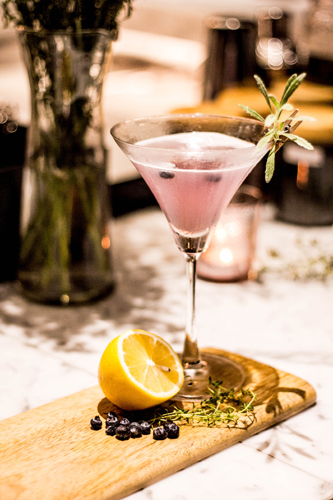 Ingredients
2 parts Citrus rum
or Citrus vodka
¾ part Triple sec
½ part Lemon juice
¼ part Cranberry juice
or Raspberry liqueur or Raspberry syrup
Method
Shake with ice and strain into a chilled cocktail glass, rimmed with sugar beforehand. Garnish with a lemon wheel.
---
Mojito
Mix this classic cocktail using fresh mint, white rum, sugar, zesty lime and cooling soda water. Play with the quantities to suit your taste.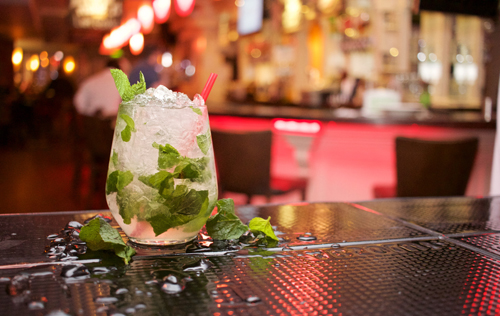 Ingredients
juice of 1 lime
1 tsp granulated sugar
small handful mint
leaves, plus an extra sprig to serve
60ml white rum
soda water to taste
Method
Muddle the lime juice, sugar and mint in a small jug, crushing the mint as you go – you can use the end of a rolling pin for this. Pour into a tall glass and add a handful of ice.  Pour over the rum, stirring with a long-handled spoon. Top up with soda water and garnish with mint and serve.
---
Spring Cocktails. Spring Cocktails. Spring Cocktails. Spring Cocktails.
Share It: