A Sports Centre To Be Proud Of
A Sports Centre To Be Proud Of
The new swimming pool and leisure centre is now open in Workington, boasting sporting facilities which are some of the best in Cumbria.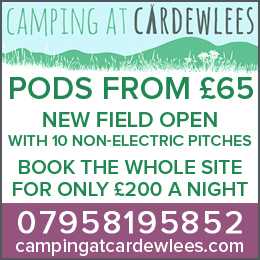 We did a huge amount of research into leisure facilities across the country and were determined to design something seriously impressive – not only in terms of the activities it could offer, but also in its design.
This building does not look like a council leisure centre. The team has created something very special and I am hugely proud of this Council's achievement.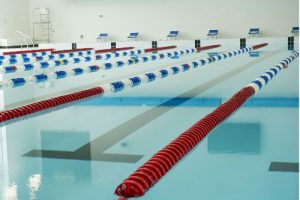 The need for a new leisure centre has been talked about for so many years. It is something which really is needed in this area. This building is modern, user-friendly, energy efficient and fantastically fit for purpose – replacing the two ageing buildings in Moorclose.
£1.5 million of National Lottery funding from Sport England's Strategic Facilities Fund meant Allerdale Borough Council was able to enhance the new leisure centre and swimming pool's facilities.
Thanks to this additional funding, the new centre features:
A learner pool with a high-tech moveable floor which can be raised or lowered – helping accessibility and safety for the smallest of children and disabled swimmers.
Two lifts to give greater accessibility for visitors.
A professional-standard timing system, installed in the main swimming pool, for use in local and regional competitions.
Additional seating in the swimming pool's viewing gallery.
Enhanced fixed furnishings and equipment – this will range from better audio equipment for the dance studios to improved facilities for disabled people including walk-in steps to the pool rather than traditional ladders, and additional hoists.
An additional £50,000 from WREN (from the Landfill Communities Fund) paid for the giant climbable letters at the front of the new venue, and protective rubber matting around them. Fun games tables have also been installed which feature snakes and ladders, as well as road tracks perfect for playing with toy cars.
Our investment, I believe, is money well spent for the people of Allerdale, West Cumbria and the county as a whole. One of our priorities is to improve the health and wellbeing of residents and I look forward to seeing people enjoy this swimming pool and leisure centre for many years to come.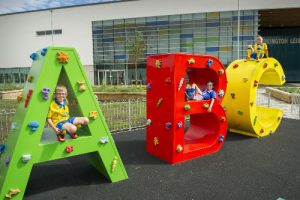 The new centre will be run on our behalf by GLL under the Better brand. Full details on what is on offer, and when, can be found at www.better.org.uk/workington.
Activities include: Aerobics, Archery, Badminton ,Basketball, Bodyattack™, Bodycombat™, Boxfit , Canoeing ,Cheerleading, Children's play area, Circuits , Climbing, Core stability , Extreme Interval Fitness, Fitness classes ,Five-a-side Football ,Gym workouts, Gymnastics,Holiday activities, Martial arts, Monsoon shower, Netball, Parent & Tot and Splash Time swim sessions,Personal training. Pool parties, Power pump, Sauna,Steam room,Squash, Spinning, Strength and conditioning, School swimming, Swimming for all ages,Swim school, Total body conditioning, Trampolining, Water workout classes,Yoga.
MON  -06:00 – 22:00
TUE-06:00 – 22:00
WED -06:00 – 22:00
THU -06:00 – 22:00
FR    -06:00 – 21:30
SAT  -08:30 – 17:00
SUN -08:30 – 17:00
Griffin Street
Workington
Cumbria
CA14 2DX
Phone number  – 01900 878718
Share It: