Spiced Lamb Flatbreads from The Hawkshead Relish Cook Book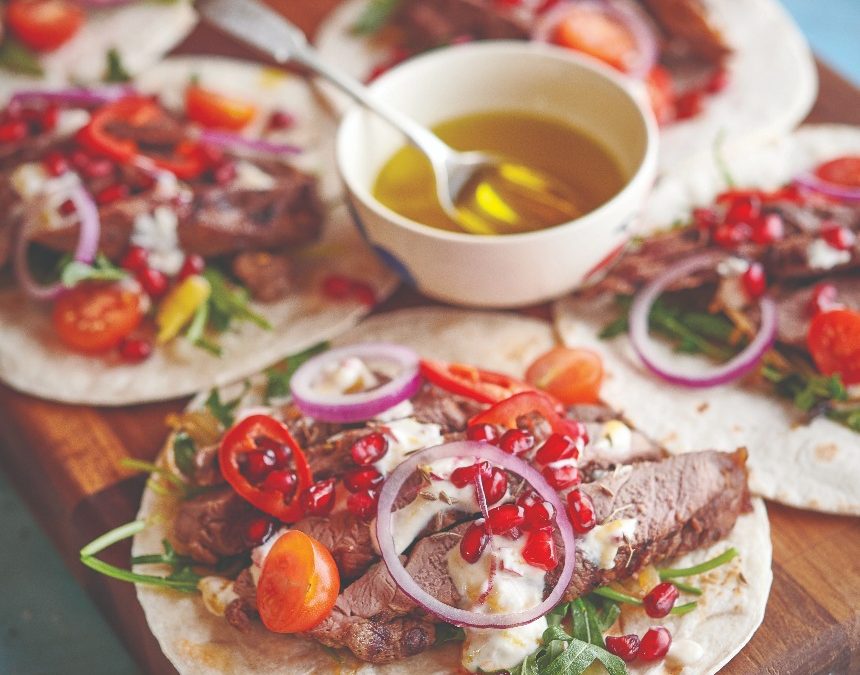 Bring your cooking to life with The Hawkshead Relish Cook Book.   These simple meals are packed full of flavour and make the most of the jars and bottles tucked away in your cupboard.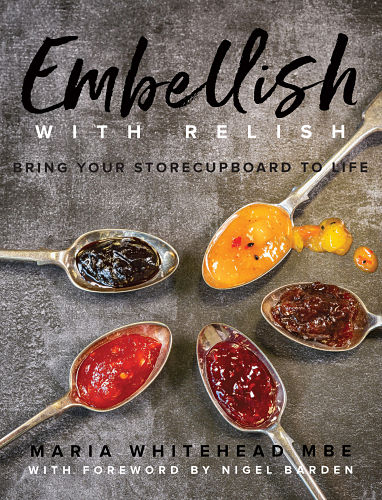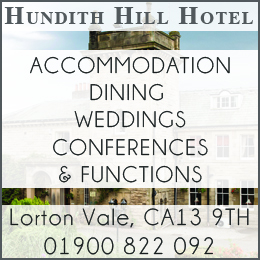 As the lamb is coated in spices, your home will fill with wonderful eastern aromas as they roast.  Serve these with couscous or rice and drizzle the dressing over.
Preparation time: 30 minutes | Cooking time: 12-15 minutes | Serves: 4
Ingredients
500g lamb leg steaks
1 tablespoon olive oil
1 finely chopped small onion
1 teaspoon dried chilli flakes
Juice of 1 lemon
Salt and pepper
1 teaspoon cumin seeds
4 flatbreads or pitta bread
Pinch of paprika
Salad leaves
Pomegranate seeds
For the dressing
175ml plain yoghurt
2 teaspoons Hawkshead Relish Mango Chutney
1 small deseeded and finely chopped chilli
Zest of 1 lemon
Pinch of salt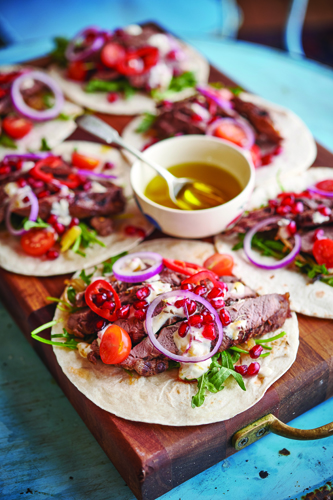 Method
For the koftas
Massage the lamb with olive oil, onion, chilli flakes, lemon juice, salt and pepper and leave to marinate for as long as you can (a minimum of 30 minutes).
Toast the cumin seeds in a dry frying pan until they start to colour, then grind to a powder using a pestle and mortar.
Heat a griddle pan or heavy-based frying pan until very hot, add the marinated lamb steaks and cook for a few minutes on each side until nicely browned all over. Spoon the remaining marinade over the meat and remove from the heat to rest. After a couple of minutes, slice the steaks into thin strips.
For the dressing
Mix the ingredients for the dressing, cover and refrigerate until needed.
To serve
Warm the flatbreads. Add lamb, sprinkle with paprika and toasted cumin powder then drizzle with the dressing. Serve with a fresh green salad dotted with pomegranate seeds.
Tip
To warm flatbreads, either pop in a microwave for 10 seconds or place in a hot dry frying pan for a few seconds on each side so they start to colour but don't burn.
Embellish with Relish is available to buy in all good bookshops or online at www.mezepublishing.co.uk
Share It: