Special Year For Carlisle Mencap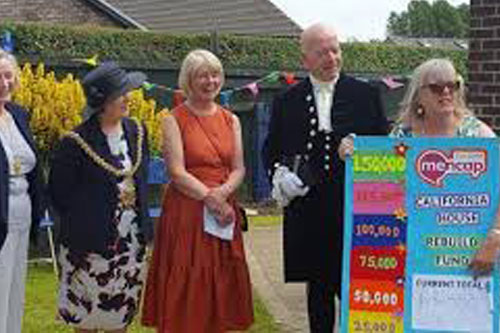 PROUD to be independent and proud to help – that's Carlisle Mencap, the charity which helps more than 300 people with learning disabilities and their families in the city and across Cumbria – and it is aiming to celebrate its 50th anniversary in style.
From zip wires to a casino, Carlisle Mencap is hoping to pull out all the stops to make it a bumper fundraising year – with a little help from its friends and the generous public of Cumbria.
Based on the Kingmoor Park industrial estate in the north of the city, Carlisle Mencap is locally managed and funded, and is NOT a branch of the national organisation Mencap, although it does work closely with them on many projects.
'We believe everyone with a learning disability has an equal right to choice, opportunity and respect, with the support they need,' says the charity's CEO, Sheila Gregory. 'We are a forward thinking organisation with a dedicated team who will always be happy to help you and your family.'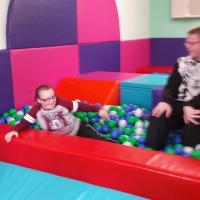 Services provided by Carlisle Mencap include short breaks for adults at California House in north Carlisle and for children at the Grace Little Centre – which is situated just yards from Carlisle Mencap's offices at Kingmoor. The charity also runs similar facilities to the Grace Little Centre at sites in Penrith and Ulverston. Then there is children's home based respite, community support, young people's clubs and holidays, family support workers for young people with autism, holidays, leisure activities and befriending. 
Not surprisingly, all this costs quite a lot of dosh. And that is why Carlisle Mencap is always on the lookout for support and donations from businesses, organisations and the public at large.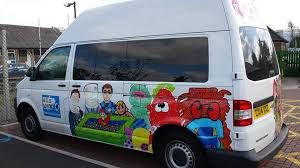 The charity is staging two 'flagship' fundraising events this summer. First off is the Carlisle Mencap Summer Fun Family Day on the afternoon of Sunday, August 19 taking place at the Carlisle Youth Zone and on the nearby Richard Rose Central Academy playing fields.
The following month, there is to be a James Bond Ball & Casino black tie event at the Garden At Eden at Eden Golf Club, Crosby-on-Eden, on the evening of Saturday, September 8.
"The family fun day in August should be exactly that – a really fun day for all the family," said Phil Taylor, the charity's Events & Fundraising Officer. "We will have a huge zip wire and a double-sided see-through climbing wall, plus a 'Blaster Cannon' where you fire foam-filled balls at targets – and possibly at each other!"
There will also be stands, food and drink, music and other activities. Several companies have already pledged support for the fun day – but, as Phil emphasised, "we can never have too much support."
The James Bond Ball & Casino the following month is a black tie event featuring a three-course meal for up to 180 guests and a fundraising casino and an 'Auction of Prizes'.
"The people of Carlisle and Cumbria are generous souls. They have supported us in our vital work over 50 years and we are sure they will give their support to the fun day and all our other fundraising events this summer – and in the years to come," said Phil.
For more details about Carlisle Mencap and the work it does, for more information about its events, and if you want to offer support for its fundraising events or to make a donation, contact Sheila Gregory on 01228 674393 or at Sheila.gregory@carlislemencap .co.uk or Phil Taylor at phil.taylor@carlislemencap.co.uk
Share It: