Solfest – The Final Farewell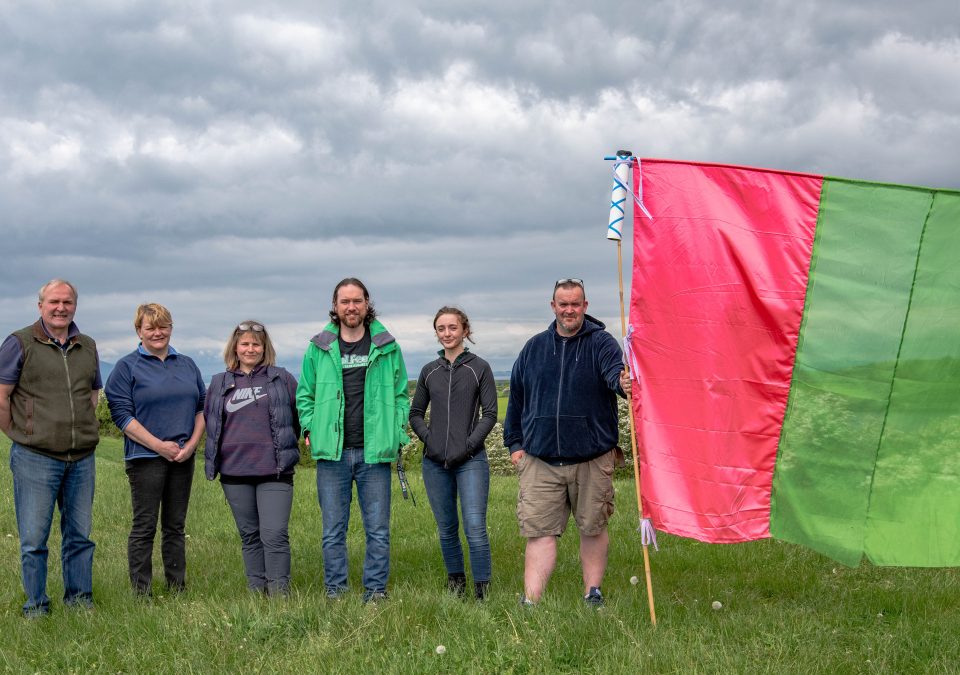 Solfest farewell
The year, so far, for the Solfest team has been challenging to say the least.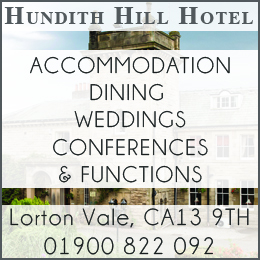 Despite last year's festival widely regarded as one of the most enjoyable ones to date, the festival was left in some financial difficulty.  An unfortunate sign of the times with many festivals coming to an abrupt end in the last couple of years.
The organisers considered folding the festival, however, this would have meant some loyal contributors would not have been paid for their services last year and the organisers could not stomach this. A plan was put in to place to raise the funds to pay off any debts and in the process put on one last farewell festival.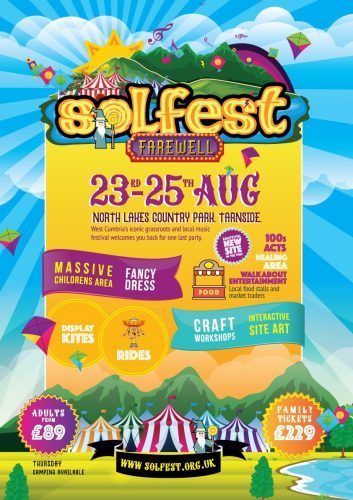 Along with this Solfest lost the use of its traditional venue, a site which has hosted 14 events over 15 years, another setback for the team but luckily they secured the use of a new site over the road by the Tarn with the help of The Harrisons family and the new owners of the North Lakes Country Park, Paul and Jack.
Fast forward to May and the hard work looks like it has paid off, a number of fundraisers and some crowdfunding raised some valuable funds. The organisers have also enlisted the expertise of some new people adding some extra experience to the organising committee.
Nathan Sutherland of the Solfest committee elaborated:
"This year has indeed been a challenge but the Solfest spirit has prevailed and we look like we are on course for an awesome festival this year.
The new site looks amazing and we would really like to thank The Harrisons family and the owners of The North Lakes Country Park, Paul and Jack, for all their help. They have been really accommodating and we can't wait to see the land transform into one amazing send-off party for what has become one of West Cumbria's most iconic events.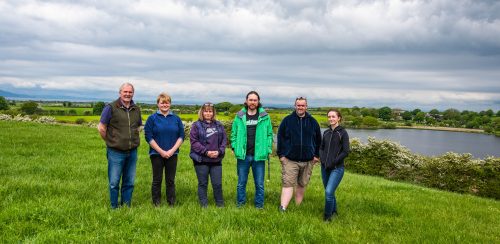 We have also welcomed a number of new people to the organising crew and they have really injected a great positive spirit into proceedings.
I can remember Solfest in the early days, the amazing atmosphere and real grassroots feel. Making new friends while dancing till the sun came up in a real family friendly environment. This is what we will be recreating this year, Solfest going back to its roots for one last time. That plus West Cumbria's biggest sandpit in the kids' area of course"  
Solfest takes place on August bank holiday weekend with adult tickets priced at £89.00 and a family ticket at £229.00.
It boasts multiple stages with a wide variety of music and entertainment, markets, local and international food and ale, fairground rides plus plenty to do for all the family.
Follow Solfest on Facebook for more information.