Queens Jubilee Celebrations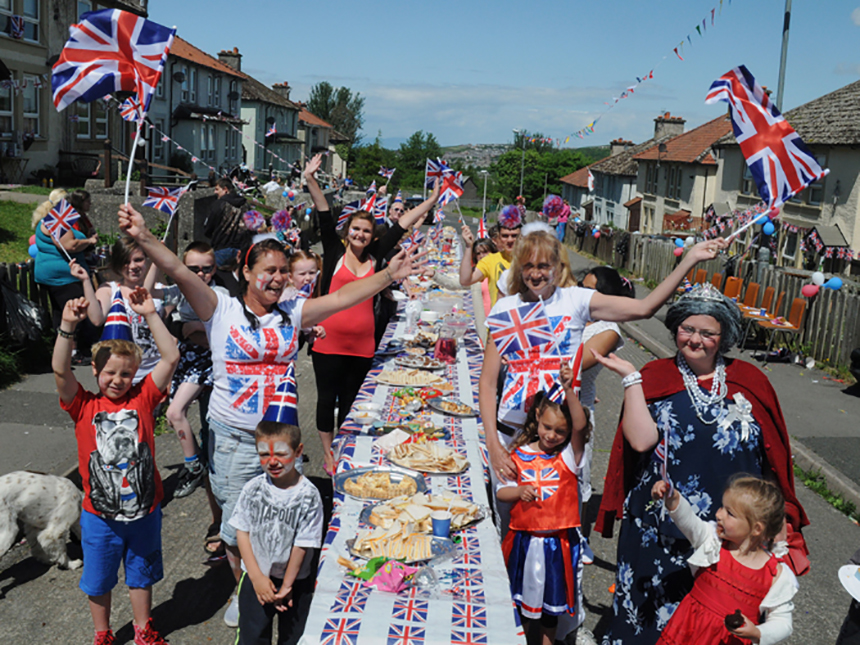 Queens Jubilee Celebrations. 2022 is a huge year for Queen Elizabeth II. Her Majesty, the Queen will become the first British monarch to celebrate a Platinum Jubilee after 70 years of service – A truly historic moment in time, and we are all here to witness this signifi cant event.
It seems that the whole country is looking forward to commemorating the event with her. Here in Cumbria, we love a celebration, and all around the county, there are fantastic events lined up.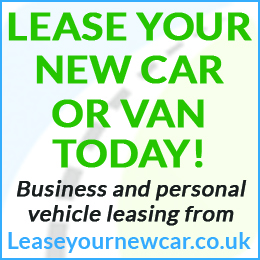 From tea parties, picnics, family fun days and loads more, the beginning of June is set to be an unforgettable week.
Let's be honest, after the disappointment we've all experienced over the last few years, an excuse to celebrate, get out in our communities and have some fun is well and truly in order.
Below is a brief overview of events in your area.
---
Silloth Town Centre (green)
2nd- 3rd June
Bring your butties and snacks for Silloths Biggest Picnic! There will be entertainment for the whole family, market stalls, food stalls, a fairground and loads more!
---
Egremont
2nd – 4th June
2nd – The Meeting Place Egremont – Jubilee messy crafts and games – free entry
3rd – Bell Ringing at St Mary's and St Michaels – Refreshments, stalls and activities in the church hall. Egremont Town band performing in the church from 2pm followed by more activities.
4th – Tea Dance – Egremont Market hall. High tea will be served along with entertainment from Cindy Hotten. This event is for people aged 60+ and must be booked in advance.
---
Whitehaven
2nd- 5th June
There will be continental markets, a funfair, street entertainment and live music!
Starting on Monday 30th May to Sunday 5th June there will be a photo exhibition held in a large marquee in St Nicholas Gardens. The exhibition will show how Whitehaven
has changed in the 70 years that Queen Elizabeth 11 has reigned.
The town will be decked out in red, white and blue bunting throughout the week, and there will be a competition to find the Best Dressed Shop Window – St Nicholas Church will be illuminated from June 2nd – 4th.
From June 2nd the Continental Market and Taylors' funfair will be open on the harbour for the first of four days, and the official reading of the Jubilee proclamations will also take place in St Nicholas Gardens on the same day.
There will be street theatre on Thursday 2nd and Friday 3rd June from the Fairly Famous Family as well as assorted musical entertainment on the harbour on Friday and Saturday.
Friday and Saturday will also see St Nicholas gardens become a Viking village as a local reenactment group takes us back to a time of raiding and pillaging.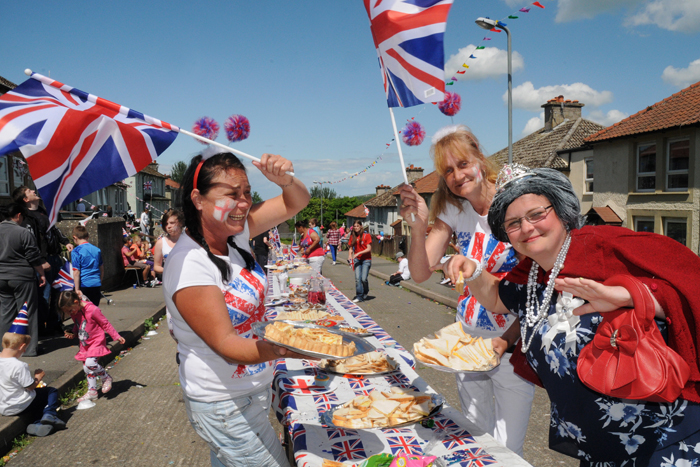 ---
Brampton
2nd – 5th
2nd – Taking part in the nationwide beacon lighting event at 9.45pm at the Moat.
5th – Over 70's afternoon tea party for Brampton residents with live entertainment and games/quiz. From 1-4pm. Free of charge but attendees must register with the parish clerk as numbers are limited. Please call 0169773382 or email bramptonpc@gmail.com
5th – Family fun day for all Brampton residents, King George V field from 1-5pm. Live entertainment, childrens entertainer, inflatables, craft stalls, tug of war competition, BBQ and childrens food. Free of charge.
---
Cockermouth
2nd- 5th June
The town will be beautifully decorated with bunting and flowerbeds and shop windows will be dressed in red, white and blue.
2nd- 5th June there will be an exhibition at the Kirkgate Centre.
2nd June – Lighting of the Beacon Later on top of Slate Fell
Friday
3rd June Exhibition and Music at the Kirkgate Centre.
Sat 4th June – Women's Institute Memorabilia Exhibition at United Reformed Church
Sunday 5th June Pentecost Church Service
2 pm-4 pm Jubilee Picnic at the Memorial Gardens (Bring your own picnic/blanket)
---
Bigrigg Hall Jubilee Event
3rd June 
Join in the celebrations at Bigrigg Hall. There will be a bouncy Castle and facepainting aswell as Live Music, a Disco, crafts, raffles and much more.
---
Wigton
4th June
Community Celebration 'Party in the Park' Barton Laws 3pm onwards. Let's make some memories together! Fancy dress competition & activities for children. DJs. A large screen will show a live music concert from Buckingham Palace. Food and refreshments are available.
---
Penrith
4th June
Penrith will celebrate the Platinum Jubilee of HM The Queen on Saturday 4th June with a bring your own picnic in St Andrews. Live music, crafts, funfair in Sandgate and other activities – free parking in all off-street car parks.
---
Workington Vulcan Park
4 June
Bring a picnic and watch the queen's own celebrations on the screen. There will be live music, market stalls, face painting, children's entertainment and even a Companion dog show. They are also holding a hat parade with prizes for the best homemade hats.
---
Fitz Park, Keswick
5th June
Jubilee Pop and Prom 1pm – 9pm. A family afternoon of Live popular music cruising through the early evening with the Burneside Brass to conclude with a 'Last Night of the Proms' session with Emily Robinson (soprano) leading the chorus. Bring a picnic and fl ags, the on-site cafe will be open and a mobile bar will be present.
---
Carlisle Bitts Park
June 5th
Community Celebration of Hope The event will be themed on 'The Communities of Carlisle coming together to celebrate' – the event will be a vibrant, multicultural mix of art, food, people, activities and music.
The Jubilee fun will last all day, including a Family Film Show on a large screen in the morning, followed by the Big Jubilee Lunch, where everyone will be invited to bring their own picnic and join the party! In the afternoon – the big screen will live-stream coverage of the Jubilee Pageant from outside Buckingham Palace.
---
Do you have a Jubilee Event coming up. Get in touch with us to list it here.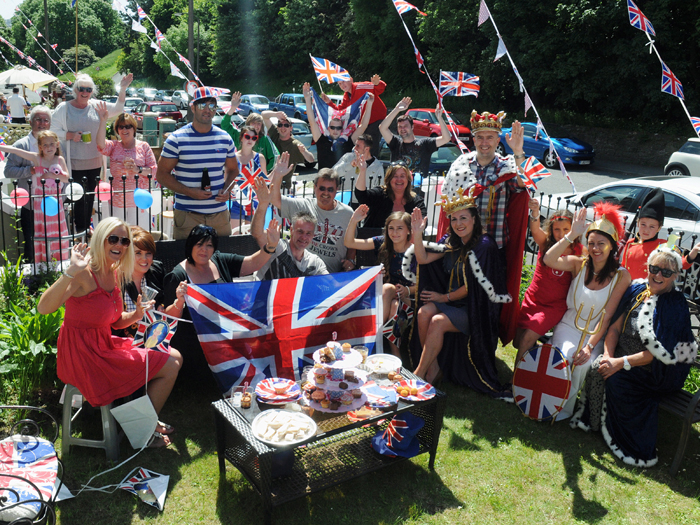 Share It: