The Campaign for a Plastic Free Cumbria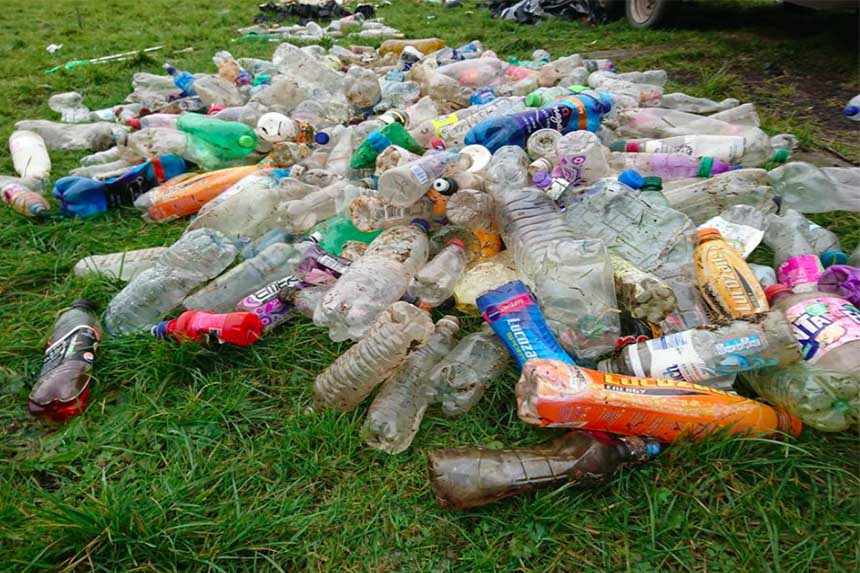 By Danielle Murphy
Our own environmentalist, Danielle Murphy explores how we can tackle Cumbria's plastic pollution.
Let's talk about plastic. The impact that plastic is having on our planet is becoming increasingly more talked about, people are becoming more aware of the amount of plastic we are using, and thankfully, even those people who are pretending that it isn't a problem are finding it harder to escape the pleas of the planet.
It appears we are waking up to the devastation the man-made product is causing, especially in our oceans. Over the last year awareness of the problem has spread like wildfire and with media influences such as the BBC's Blue Planet II addressing the issue head on, Cumbria is now getting on board and making distinct efforts to change the way we use plastic.
Cumbria is one of many regions striving to eliminate single-use plastic from our daily lives. Counties such as Cornwall and Devon have been pushing the issue for many years. Surfers Against Sewage was established in 1990 in a small village in Cornwall, their aim was to clean up their beloved coastline. Now they are one of the most prominent and well known eco-action charities in the UK, organising beach cleans across the country and now have a strong presence in Cumbria.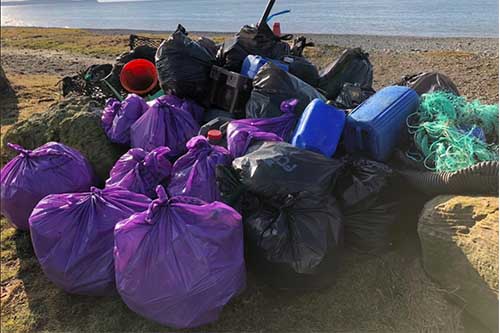 Carlisle man, Steve Wilson has recently become heavily involved in the campaign to reduce plastic on Cumbrian beaches. After becoming worried about the amount of plastic he was seeing on our beaches, he decided to get involved with the Surfers Against Sewage (SAS) and has now set up a Facebook page called Cumbria Coastline Clean-up. Steve said: "I originally got involved with SAS through seeing just how bad some of the Cumbrian beaches are.
"They are so often covered in waste – from cans, plastic bottles and fast food packaging from local businesses – but its plastic that we see the most. Some from distant shores, some from local coffee shop, some that is just completely unidentifiable, but just a small chunk of plastic."
He added: "Through getting involved, I realised quickly that just working alone cleaning beaches wasn't going to make much of a difference, so I started this page to help raise the awareness and gain support from others interested in doing their bit for the environment."
Another group of people taking action against single-use plastic are sisters Heidi and Marcia Frith who have set up the Facebook group 'Plastic Free Cumbria'. Marcia lives in Cumbria and Heidi in Devon, Heidi said: "We could never have anticipated the response we got when we set up the Facebook group. Nearly 6,000 members in less than 6 weeks and still growing. More than 1 per cent of the population of Cumbria."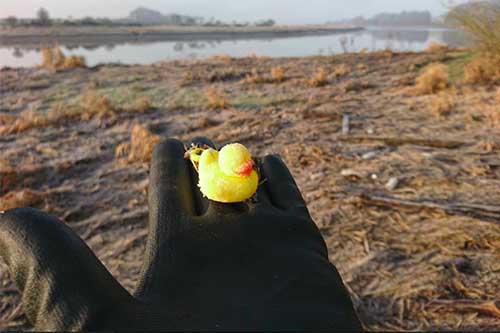 Other local organisations such as Cumbria Waste Group are also putting in efforts to make a difference by offering a range of eco-friendly waste solutions such as composting and recycling services. Linda Macilwraith from Cumbria Waste Group commented: "We live in a beautiful place but also in an increasingly fragile world due to overuse of natural resources.  But, recycling really does work, we can all do it and we can all make a difference.
"Help us by making sure your plastic is properly cleaned, the tops are taken off and you only include the items we have listed for collection."
She added: "Firstly look at what you buy and how it is packaged, but most of all make full use of the recycling services available to you. And please follow the guidelines, the wrong or contaminated material is our biggest challenge in effectively recycling.  Bad recycling can be worse than not recycling at all."
It is clear that the community in Cumbria is beginning to come together to take action against plastic and becoming more aware of the importance of saving our planet.
What can you do to help?
Below is a list of simple and easy changes you can make to your lifestyle to contribute to minimising plastic.
Refuse plastic straws in restaurants, instead buy reusable straws and take them out with you.
Invest in a reusable water bottle, they may seem a bit expensive but they have a dramatic effect on plastic waste.
Pick up at least three pieces of plastic every time you visit the beach and recycle them.
Buy fruit and vegetables loose from the local market (reduce plastic and help your local economy)
Thanks to Workington Nature Partnership and Cumbria Coastline Clean-Up for images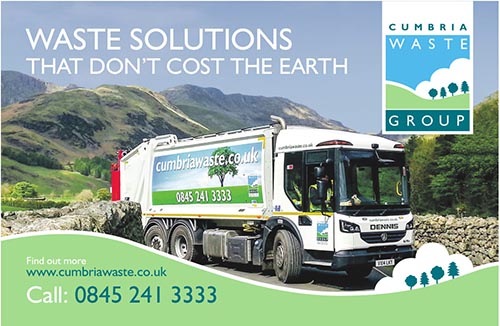 Share It: