New Snow Leopard Cub Greets New Zoo Manager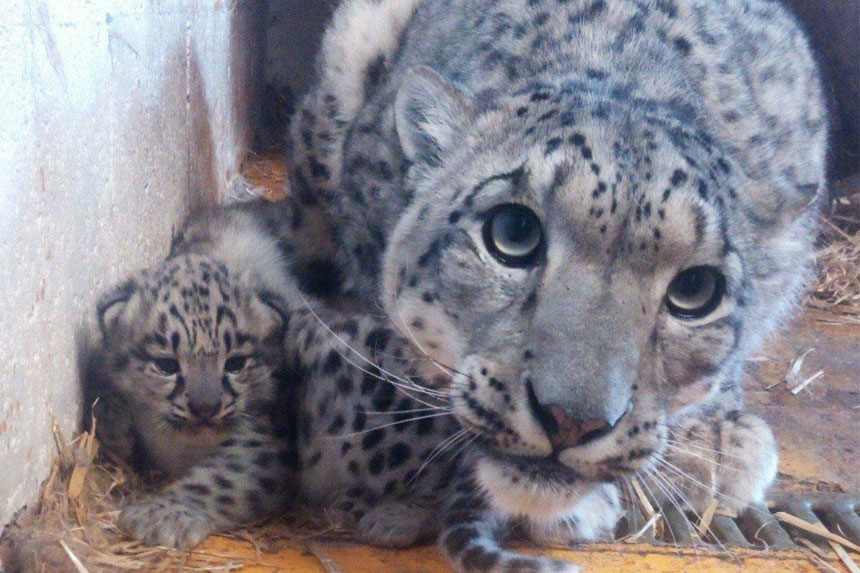 Did your first week in a new job include wrangling a new litter of wriggling meerkats? Or observing a brand-new snow leopard cub? These were just some of the surprise arrivals facing Lakeland Wildlife Oasis' new manager, Jack Williams – and he couldn't believe his luck.
With fewer than 8,000 left in the wild, the birth of a new snow leopard cub is a real coup- and for the "little zoo with lots to do" near Milnthorpe – it'll mean even less sleep for the new manager!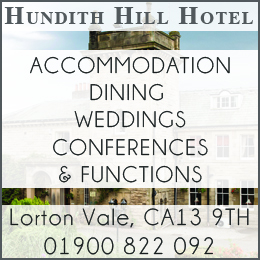 Born mid-May, the new snow leopard cub has been hidden away by its protective mother, Tara, as the zoo allows the instinctive process- which has been completely natural all the way through- to take precedence. However, the little baby is brave and much to the delight of eagle-eyed visitors has already been seen leaving the den, to enjoy the open air enclosure.
Next week the zoo vet is scheduled to weigh, sex, vaccinate and microchip the cub, which will then start moving onto solid food and daring to follow mum into the open enclosure each day.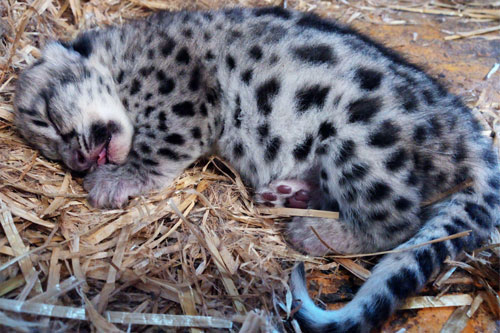 Also providing entertainment are a brand new litter of 5 cheeky meerkat pups. A surprise arrival on May Bank Holiday Monday, they can already be seen tumbling around their den. Jack notes; "Five pups is a lot for one female to handle, and it's not something our mum here at the zoo has had the challenge of undertaking before. With that said, they're all doing really well." Joining the bursting zoo "crèche" are also Swinhoe's striped squirrel babies and golden pheasant and Java sparrow chick – so there's lots to look out for!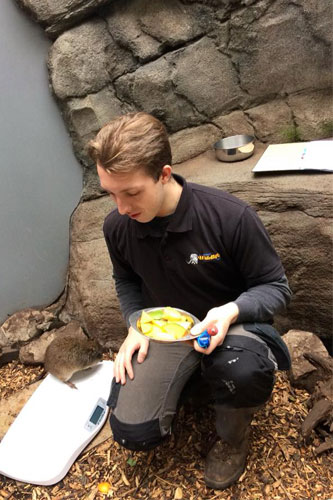 While all these babies may throw Jack in at the deep end, the new arrivals have come in perfect time for the school holidays.
Jack is no stranger to the Oasis. He did his first "Keeper for the Day" experience at the zoo at the age of just 10, and was addicted to all things furry and scaly from then on. Following this with work experience, he then travelled from his home in Runcorn every weekend to volunteer. Fitting it in around his studies, he achieved his goal of becoming a full member of staff in 2014, not dreaming where this might lead.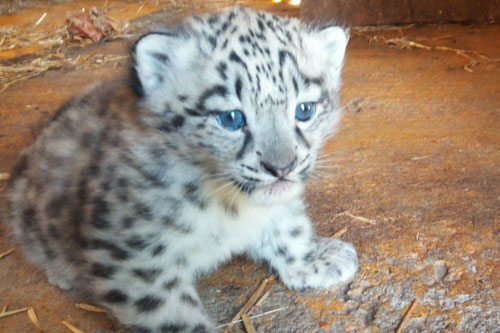 A tired, but happy Jack says; "It really is a dream come true- after growing up with the zoo, becoming manager gives me a great opportunity to manage and shape its future. With such good weather and so many new born babies, I couldn't have had a more incredible start. I was told I'd got the manager's job, and just days later the baby snow leopard was born"
Zoo owner Jo Marsden adds; "For Jack to become zoo manager just four years after joining the staff is credit to his dedication and development, and we're pleased there's so much to keep him busy! It will be an amazing summer for visitors, too- like our previous cubs, our new snow leopard cub will play an important part in the European breeding program (EEP), and will go to another zoo at some stage to help conserve the species. This is a great chance to see it grow and play over its first summer."
For more information on the new snow leopard cub and other happenings at Lakeland Wildlife Oasis, visit https://wildlifeoasis.co.uk/
Share It: