Motor club gearing up for a busy year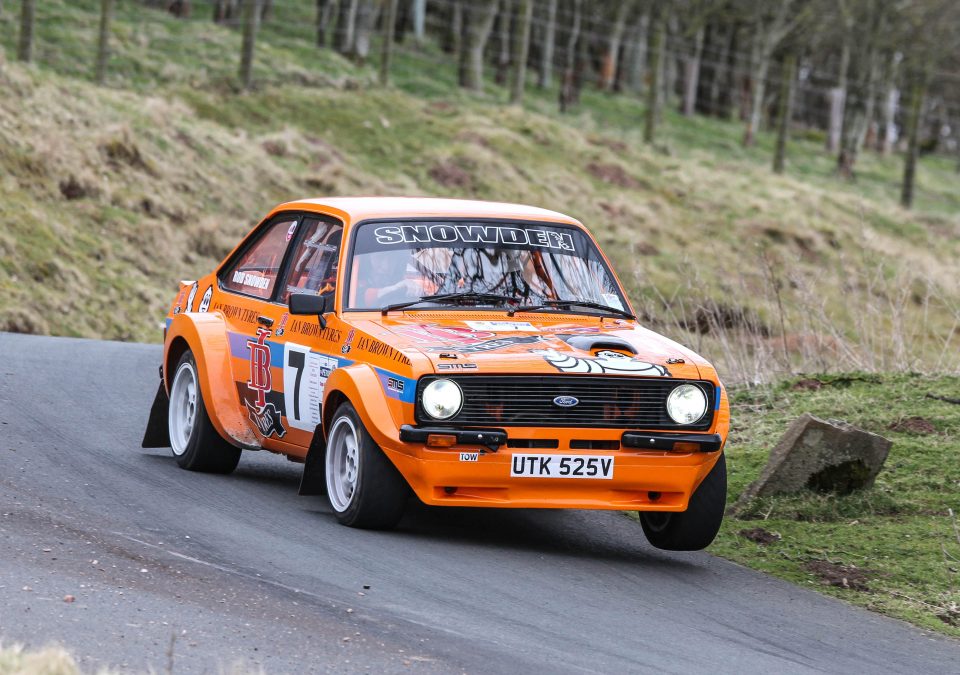 West Cumbria Motorsport Club was formed when the West Cumberland Motorsport Club merged with the Workington and District Motorsport Club back in the mid 90′s.
The original club dates back to the early 1900′s when it was known as the West Cumberland Cycle Club.  With this long and distinguished history it comes as no surprise that Malcom Wilson, former rally driver and owner of M-Sport, is the clubs president and his mother Pearl, takes a more practical approach and keeps a close eye over WCMC's activities.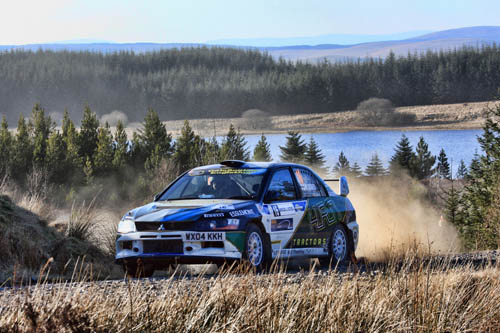 "The club performs a couple of roles" explained secretary Kerryl Steel.  "We organise and run the Greystoke Stages rally every July and also help out with the Malcolm Wilson Rally every March. These are our main events and are full scale local rallies. They require a rally license and specific safety equipment for the driver, co-driver and car. They are exciting events for spectators and the local forests are fantastic venues for the rallies.  But the club also hold a range of events during the year that are great fun for any driver."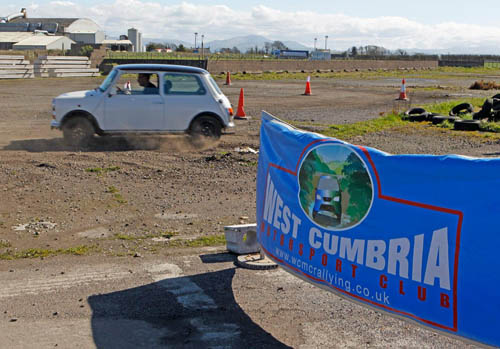 These are the autotests and production car autotests.  The beauty about these events is that anyone with a club membership is entitled to compete and they can do it in their own car if they want, which makes motorsport a cheap and accessible pastime for anyone.
Kerryl points out that the autotests are not as straightforward as getting in your car and putting your foot down.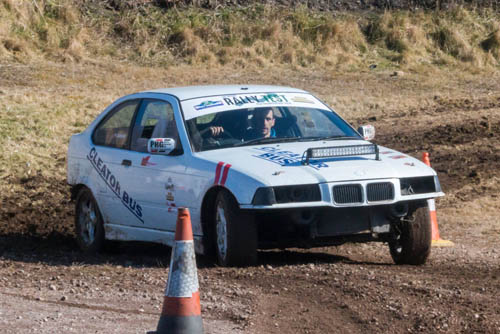 "An autotest is one person in the car competing on a course marked out with cones where the driver is given a map with the route.  It's up to the driver to follow the course in the best time possible.  There can be anything from 15 to 20 stages during the course of a day and at the end all times are added up and the fastest wins.
It's not as easy as it sounds because you'll be racing from memory and there are penalties if you hit a cone or take the wrong route.  Production car autotests are slightly different and require a map reader and the driver, which makes it easier when it comes to navigation."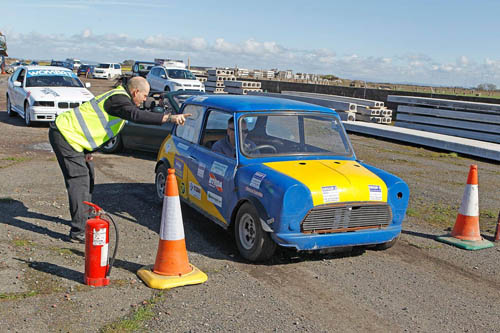 The club are fortunate and they have an agreement with the owner of the land opposite ASDA which means they hold events there a few times a year, so there's a good chance people may have seen club members flying around that area from time to time.  They also hold events at the Northside Speedway track and have used Kirkbride Airfield too.
The club also hold grass autotests which is exactly the same but in a field.  They are lucky to have great contacts within the farming community because many members are farmers.  The grass autotests are less wearing on cars which means they're better for your everyday road car and great fun too.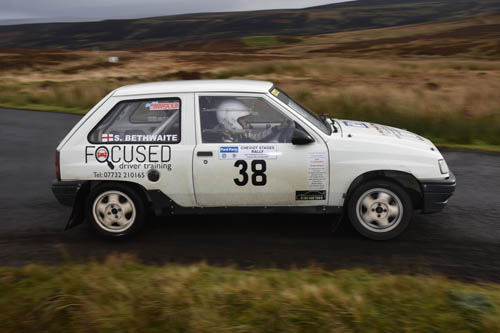 "Anyone is welcome down at the club," said Kerryl.  "Come along and see what it's about, it doesn't cost a fortune.   Membership is only £12 and £18 for families which along with low cost entry fees makes the autotests good, cheap fun. It doesn't matter if you're good or bad we're all about the fun.
We have a few people that have cheap cars like 106's or Corsas that have been stripped down to make them as light as possible but we also have people come along in the family car too and we'd love to see some fresh faces at the next event."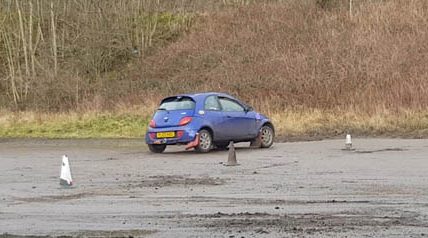 For more information on the club and it's upcoming events visit www.wcmcrallying.co.uk
Share It: