Lake District Hotels Ltd, raise over £30,000 for Keswick School
Each year Lake District Hotels Ltd, select a local charity to benefit from their fund-raising efforts from across all six of their hotels, with Keswick School being chosen as the 2018 & 2019 charity.
The decision to support Keswick School came after hearing of the enormous pressure that the school was under following years of successive funding cuts and that there was very little budget towards upgrading facilities in the food technology department.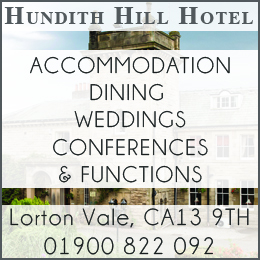 It was also revealed that 97% of school pupils in the UK had written off a career in hospitality, with 35% not aware that hospitality could offer career progression. (facts sourced from Caterer.com)
Kit Graves, Director of Lake District Hotels Ltd, decided that the existing food technology room within the school, was so out of touch with today's teaching kitchens, that it required a complete refit. "By introducing this new technology kitchen at Keswick School with modern facilities, it is our hope that more students will show an interest in cooking, learn about healthy diets, and take up careers within our industry." Kit commented.
After many months of fundraising, selling raffle tickets to win prizes donated by the hotel group, sandwich competitions amongst the students, charity gala dinners at the hotels, a dragon boat race by the hotel staff and the generosity of individuals, as well as larger companies and organisations*, the amazing sum of just over £30,000 has been reached and the dream of a TV style Bake-off kitchen has become a reality.
On 20th September the ribbon will be cut to reveal the brand-new kitchen at an official opening in front of the school's governors, directors and trustees, along with local community groups, the Mayor of Keswick and Allerdale, plus all sponsors and contractors that have been part of the project.
*Generous donations towards the Lake District Hotels food technology kitchen have come from; Lake District Hotels Ltd, Underscar Manor, Thomas Armstrong Group, Keswick Rotary Club, Jennings Brewery, Hyde Harrington Chartered Surveyors, Caterite Food & Wineservice Ltd, Pioneer Foodservice, Sealy, Unwin Jones, Ribble Farm Fare, Heatons Office Solutions and Howdens Joinery.
Share It: