Lace up your Santa Boots for Thornhills Santa Shuffle!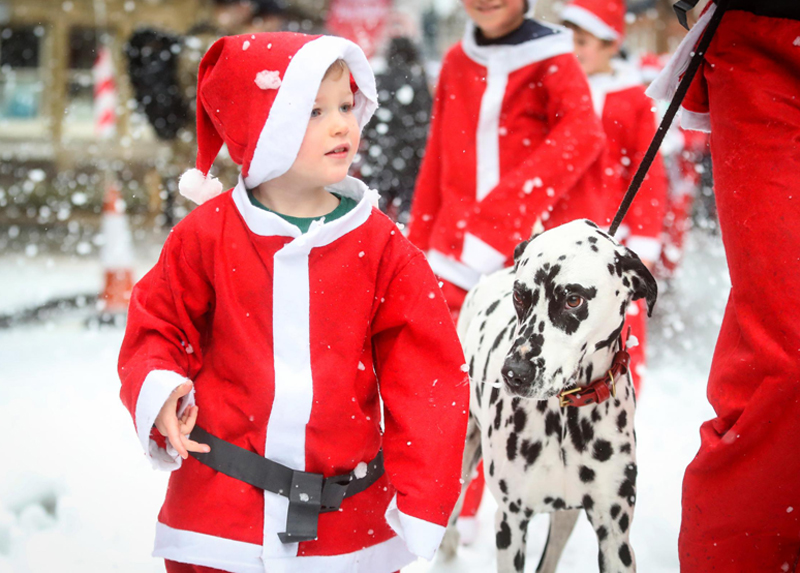 Get your Christmas costumes, jumpers and walking boots out and join in with Thornhill's Santa Shuffle!
In a bid to raise money for Thornhill primary school local man Ike Wells has organised a sponsored walk on Saturday 15th of December. The 3.2 mile walk will start at the school at 10:45am and take participants around Carleton and Haile then back to Thornhill.
Ike said: "Everybody is welcome to come along and join in. We are aiming to raise around £400 which will go straight to the school! The school is important for the village and we want to help out in any way we can."
But this isn't just any old sponsored walk it's Christmas themed of course.  Whether you want to be a bit more conservative with your favourite Christmas jumper or go all out and dress as St Nick himself everyone is welcome to join in.
This is a family affair so bring the kids, the dog, your gran and anybody else who is up for a wintry walk! If you would like to take part and raise money for a good cause and have a bit of fun then pick up a sponsor sheet from Thornhill primary school. Alternatively you can just turn up on the day.
Share It: