Join WCDSSG for their Support and Development conference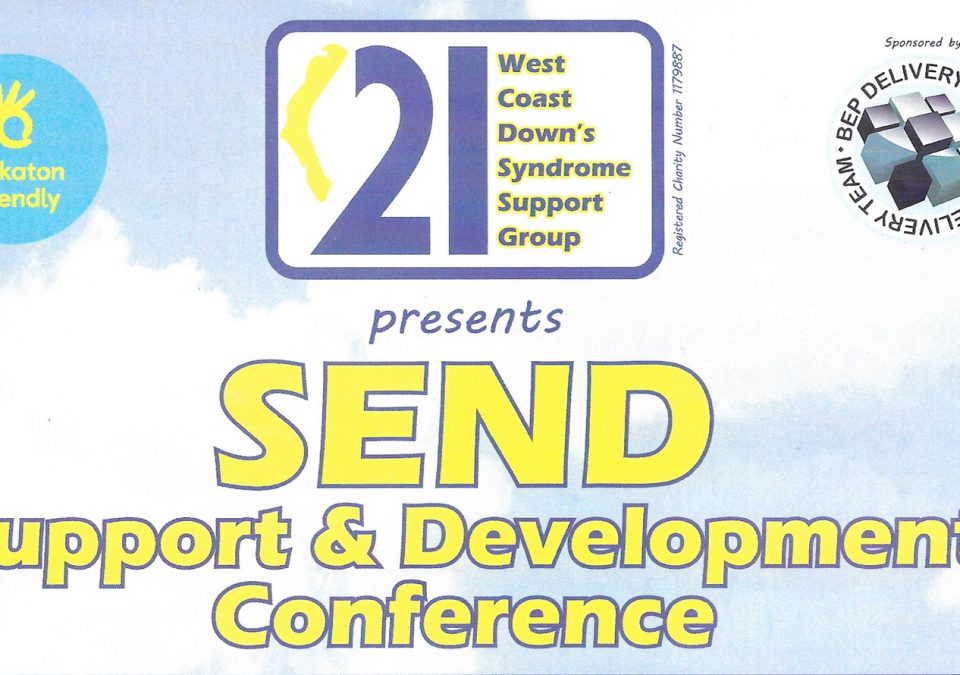 West Coast Down's Syndrome Support Group are presenting the SEND Support and Development conference on the 9th of November at Energus in Lillyhall. 
WCDSSG are a local charity who offer support to children, young adults and their families.
They are a small group of parents of children who have Down's Syndrome living in West Cumbria. The group was created because there was a need to have other parents to turn to for advice, support and guidance. Their aim is to help raise awareness of the children's needs and abilities.  They seek to provide a safe environment for the children to enjoy activities, discover their talents and make lifelong friendships.
The group present an exciting opportunity to see 4 speakers that offer advice to help any child with special needs in their education and is not only for children with Down syndrome.
Colin Deans who created Special I-Apps, has an amazing way of using the tablet to aid children with special educational needs and help with their reading and Communication.  Professor Sue Buckley is Downs Ed International speaker and has a variety of ways to help children learn in their own unique way, her reputation for helping children proceeds her.  Susan Oglanby is one of the groups' mums and will explain and advise how Makaton can help communication from babies to adulthood and Amanda Glennon will give the tools for the visual aid of numbers using Numicon and how it can benefit our children to learn.
"It's for parents carers and professionals, anyone interested in special educational needs or training for children," said Sharon Watson.  "It's not directed for children with Down Syndrome, it's any children with special educational needs and all the speakers are absolutely fantastic.  
It runs from 9:30 until 4 pm.

Please book now in order for them to give numbers for Lunch and refreshments, and if you have any dietary requirements please state at the time of booking.
Tickets and booking forms can also be obtained from Sharon at Truly Scrumptious of Whitehaven, King Street.   If you would like to book go to www.wcdssg.com and Facebook.com/Wcdssg
Share It: