A Festival for young people, by young people.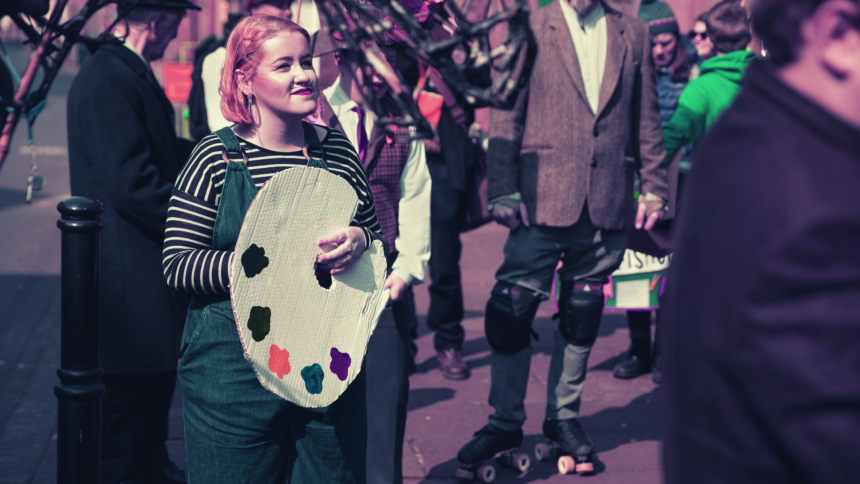 Hope Street
If there was ever a time for hope…it's now! 
With so many events cancelled in 2020, a group of hard-working young producers were determined to not let Covid-19 stand in the way of their creativity and have planned an entire online festival live from 10th – 27th August 2020. 
The Festival of Hope Carlisle is being made possible by seven young producers who are all under the age of 25. They were recruited by Tullie House Museum and Art Gallery as part of their ongoing involvement in the National Lottery Heritage funded 'Hope Streets' project. This passionate and dedicated group have very different skills and areas of interest but share a common goal to activate positive change in Carlisle. The group feel that creativity is being stripped from their lives, and they want to demonstrate how creative, thoughtful and talented their generation are.
Originally a multi-venue festival taking over Carlisle's historic quarter, the new digital festival plan is as ambitious, but will now be broadcast online given the impact of Coronavirus.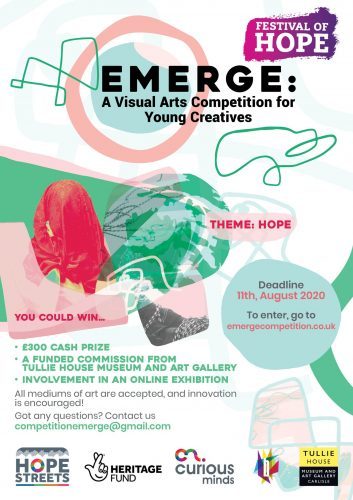 The festival will see the young producers in the driving seat, creating their own alternative museum activity for their peers. The Festival of Hope is an opportunity to test out new approaches, digital platforms, showcase contemporary history and to capture the stories of people who are usually under-represented, in partnership with Tullie House. Their aim is to reignite the spark of youth culture, bring innovation, improve representation and create a platform for virtual togetherness in a socially isolated world.
Izak, Young Producer and Creator of the underREPRESENT series said "I've always had an affinity towards creating stories and putting familiar feelings into new settings. One thing that drives this is representation. Being part of the transgender community has put me in a position where we're hardly given the positive spotlight – that's long overdue. If we're lacking in representation – make it! Become a trailblazer and create the world you want to live in!"
The festival programme includes:
underREPRESENT

– A series of Q&A's which tackle under-representation and alternative creative careers.

EMERGE Competition

– A Visual Arts Competition for young Cumbrian creatives and an online exhibition. 

LIVE & LOUD

– A local Rock, Metal and Punk history showcase in the form of a Scuzz-style TV show.

Culture of Freedom

– A documentary about young people and the different cultures hidden within the city.

Hannah Recommends

– A virtual guide using what is around us to learn, discover and create.

Haunted historical docu-soap

– An Animated ghost tour inspired by Carlisle past! Could this be the first ever digital ghost walk?

Empathy X Apathy

– A Hip-Hop EP release telling a personal story of Empathy and Apathy. 

ARTIFICE

– An immersive, anti-digital public art installation in a pop-up location.
Lindsey Atkinson, Community and young Person Coordinator said "I can whole-heartedly say that this group of creative young people have inspired and pushed the museum into a completely new and exciting direction. It's a huge deal to see an established museum hand over control in this way. We have well and truly stepped outside of our comfort zone, which has proven to be a very fun place and exactly where we should be."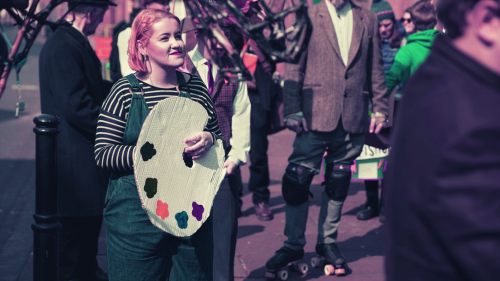 This Festival of Hope project is funded by the National Lottery Heritage fund's Kick the Dust programme, co-produced by BLAZE arts and managed by Curious Minds. The Festival of Hope Carlisle is part of a larger cluster of festivals across the North West. 
As a charity Tullie House relies heavily on admissions income and on the generosity of funders, donors, patrons and members.  Since mid-March income has been severely impacted.  To find out how to support Tullie House visit the website at: www.tulliehouse.co.uk/support-us 
Share It: