The Hoosiers: Excited To Return To Cumbria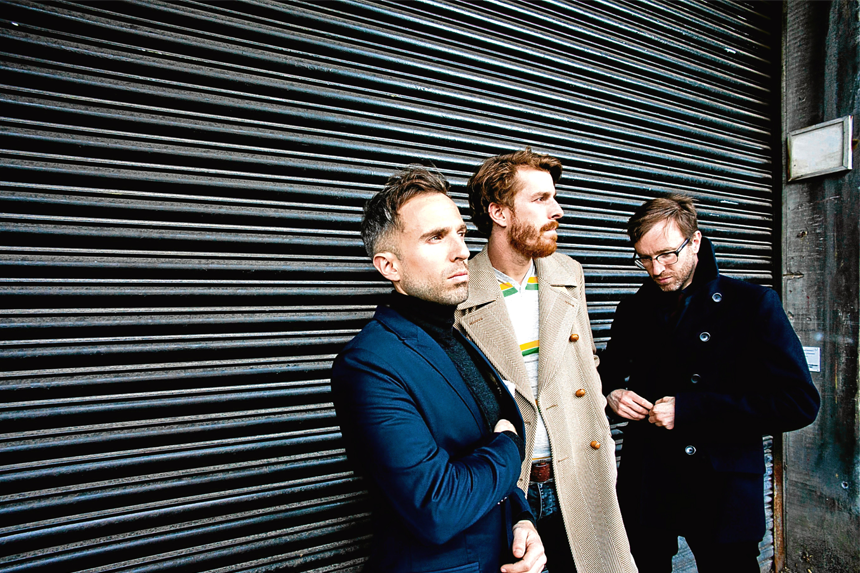 Sarah Sinclair caught up with 'King Hoosier' Irwin Sparkes ahead of their headline slot at Aspatria Music Festival.
Despite almost going to the toilet on an adder during a school trip to Cumbria aged 10, Irwin Sparkes didn't let it put him off. "Cumbria is just beautiful, it's always a pleasure to get to that part of the world," gushed The Hoosiers' frontman. "It's one of the best places I've ever been."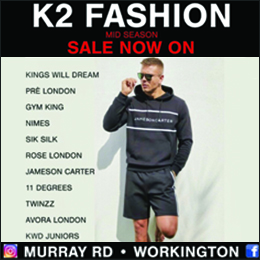 The memorable pop rock get up will return to the region in July when they headline Aspatria Music Festival. It's their first time in the county since Whitehaven Festival in 2013, and a lot has changed since then.
For anyone who can still conjure up every word of their catchy choruses, it's hard to believe that last year marked the 10th anniversary of the release of their multi-platinum debut album, 'The Trick to Life' and of course, the top 10 singles, 'Goodbye Mr. A' and 'Worried About Ray'.
"It changed our life," said Irwin. "We're very grateful for that album and the fact that we are here, 10 years on and still playing gigs."
However, the follow up album, ironically titled 'The Illusion of Safety' was something of a troubled project from the off, which would eventually lead to the band going their separate ways. The huge expectations of success and pressure from the record label to produce hits weighed heavy, Irwin explained: "The label tried to push us into co-writing, which didn't always work out very well. We were fearful and wanted to keep hold of what we'd got because we felt we'd earned it. But now, we'd certainly be open to doing that. Our advice to ourselves would be just co-write, just go through that."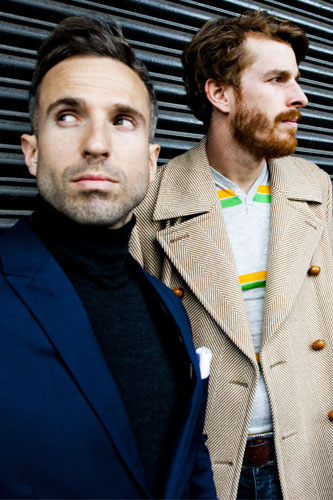 The band today looks very different, with Irwin and Al (Alan Sharland, drums, percussion and vocalist) the only remaining original members. They now run their own record label and have released two further albums themselves, joined by a couple of their close friends. He added: "It's a very happy place now. In terms of everyone getting together, it is a bit of a family. When you've done this for so many years, you want good people around you."
With nothing to lose but a lot to prove, their third album, "The News From Nowhere", released in 2014, saw The Hoosiers return to form, but more importantly, enjoying it more than ever. "It's never been more fun," Irwin admitted. "We feel so grateful for every gig, it makes us feel like very lucky boys every time we get booked and get to do what we love. Genuinely, it's not a chore to still play 'Goodbye Mr A' and the songs people know, we feel very fortunate to have them."
But that's not to say fans won't get a taste of something new when they headline Bower Park, he added: "We put in a real mix, we play songs that people want to hear and we play some that we want them to hear. There's a few off our last album where we were really able to push ourselves, as well as keeping it pop and accessible."
The band have some new material on the horizon, but have also been venturing into new territory, including a recent foray into Chinese television. "That was very interesting," Irwin laughed. "We're still really proud of what we've got and we're really enjoying the challenge of coming up with new material, as well as doing other projects. We've got some exciting things coming up this year."
In the meantime though, they've got a whole summer of festivals lined up, and one date in particular, which they are rather looking forward to. "We're counting down the days, the hours and the minutes," he said. "There's something really charming about festivals with a less corporate feel…It will be good to be back."
Just watch out for those adders, Irwin.
The Hoosiers headline Aspatria Music Festival, from 20 – 22 July. For more information and tickets visit www.aspatriamusicfestival.co.uk