Honister Slate Mine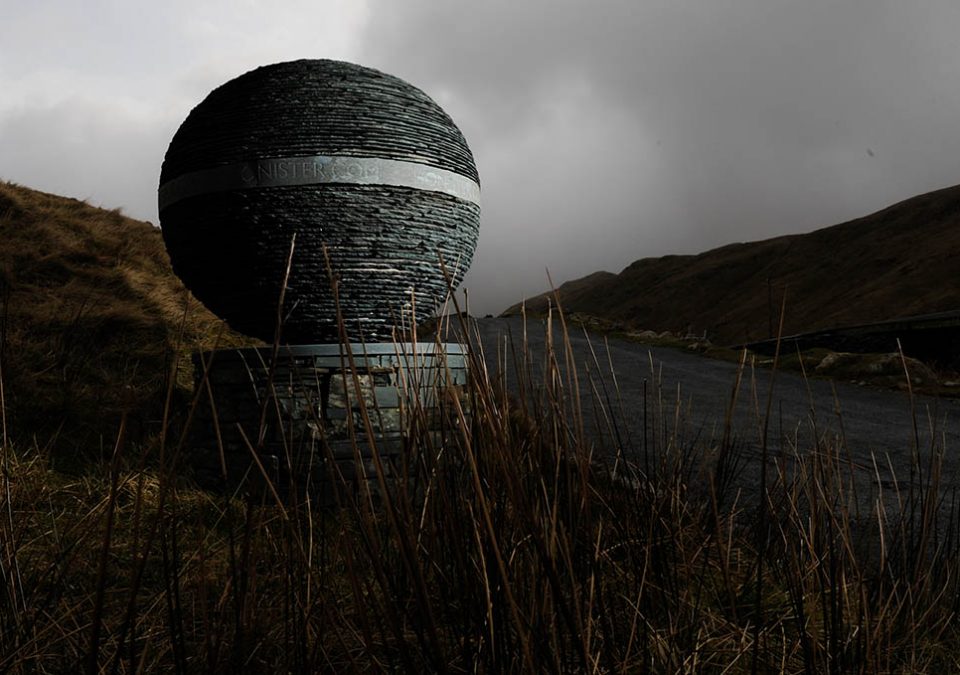 Honister Slate Mine is located at the head of Honister Pass right in the centre of the Lake District.
the attraction can produce the most thrilling, interesting and memorable Lake District Adventures on offer, whatever the weather.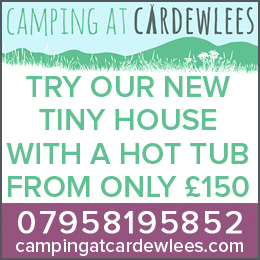 The mine has a lot of history to it as for over 100 years from the early 1700's slate was transported from the quarry workings on Honister and Yew Crags to the road below by hand-sledges.
Tramways were essential for carrying heavy materials. Those at Honister were unique. The first to be commissioned in 1879 was the Yew Crag incline. It was designed to carry 'made slates' down to the summit of Honister Pass (The Hause). It survived the longest of all the Honister tramways, only being abandoned in 1962.
For well over 300 years slate from the Honister quarries was carried by pack-horse across the high mountains to the Cumberland coast and It was only in the 19th C that improved roads removed the need for this type of transport.
Adventures:
Via Ferreta-
Using the original Miners track up the steep outer incline of Fleetwith Pike, the addition of a continuous cable made climbing this magnificent Lake District Mountain achievable and safe for everyone.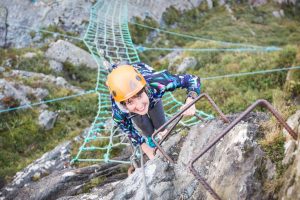 Mine Tours-
Go DEEP Underground! Mine Tours and "Climb The Mine" take you deep down inside the heart of a Lake District Mountain. The highlight of any visit to Honister Slate Mine must be the fully-guided underground tour!
Climb The mine-
PERFECT FOR WET WEATHER! An adrenaline filled adventure deep inside the heart of a Lake District mountain, 'Climb the Mine' is the only one of its type in England.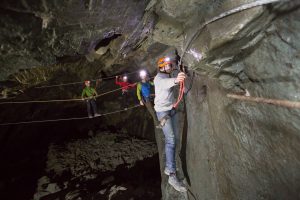 Infinity Bridge-
Named so because you often can't see the other end! Step across a breathtaking gorge high up on the mountain, 2,000 feet above the valley floor, in a spectacular industrial landscape steeped in years of Slate mining history.
As well as all this Honister Slate mine has a brilliant cafe as well as a shop with many slate products made out of Westmorland Green Slate – a beautiful and functional, 450 million year old material that has been extracted here for centuries. The range of slate products include:
Homeware and Dining
Slate house signs and numbers
Slate garden ornaments & furniture
Slate Memorials and headstones
Slate walling, aggregates and roofing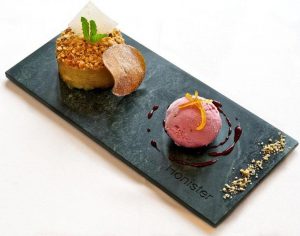 For more information visit https://honister.com/ or call on 017687 77230
Honister Pass, Borrowdale, Keswick, Cumbria, CA12 5XN.
Share It: