Spiced Garlic Kiev – Hawkshead Relish Cook Book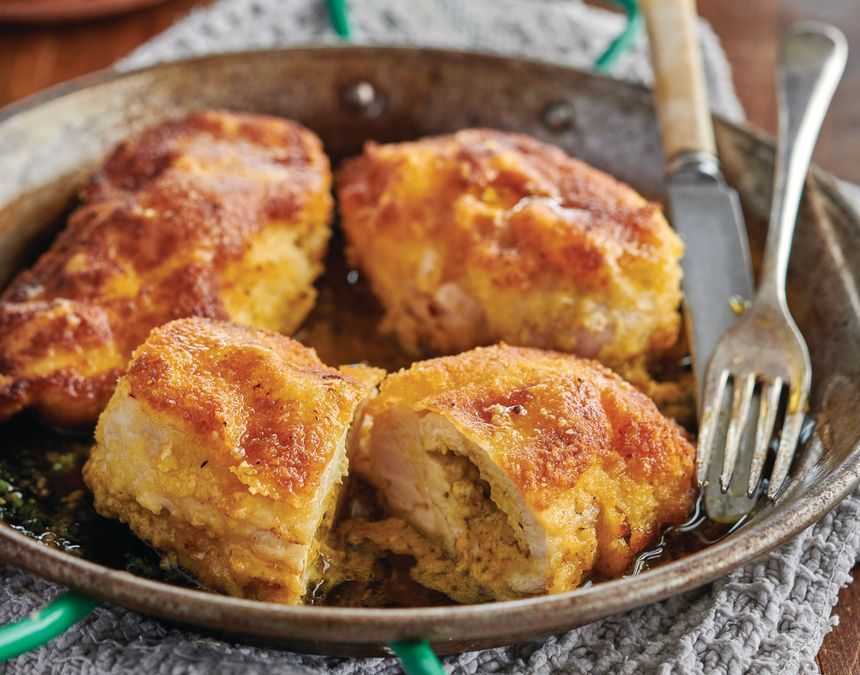 Bring your store cupboard essentials to life with The Hawkshead Relish Cook Book.   From hearty hotpots to aromatic curries, these simple meals packed full of flavour to make the most of the jars and bottles tucked away in the cupboard.
Spiced Garlic Kiev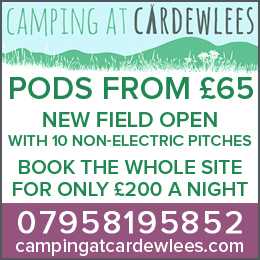 Once you master the art of cutting a pinhole into a chicken breast and stuffing it, you can experiment with lots of different ideas. We love this one with the garlic and spices; it's fragrant and the garlic doesn't linger too long afterwards.
Preparation time: 15-20 minutes | Cooking time: 20 minutes | Serves: 4
Ingredients
4 skinned chicken breasts
2 tablespoons crushed Hawkshead Relish Hot Garlic Pickle
125g softened butter
Chopped fresh parsley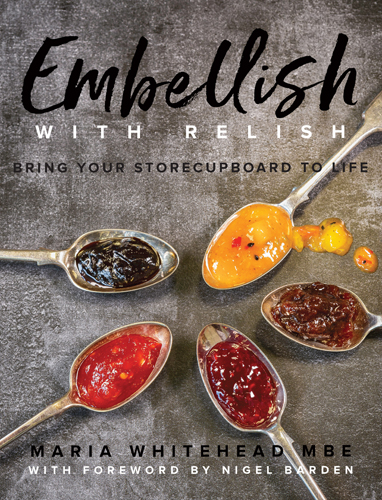 For the coating
 2 large beaten eggs
100g plain flour
Salt and pepper
140g fresh white breadcrumbs
4 tablespoons sunflower oil
Method
Heat the oven to 200°c and make an incision in the top edge of the thickest part of the chicken breast with a sharp knife, then use the knife to open a pouch inside the flesh without making the entry hole any larger. Repeat for all chicken breasts.
Blend the crushed Hot Garlic Pickle with 100g of the butter then mix in the chopped parsley and transfer the flavoured butter into a small piping bag (you can make one from a small plastic food bag with one of the corners snipped off).  Pipe the mixture into the hole in the chicken breast and seal with a cocktail stick.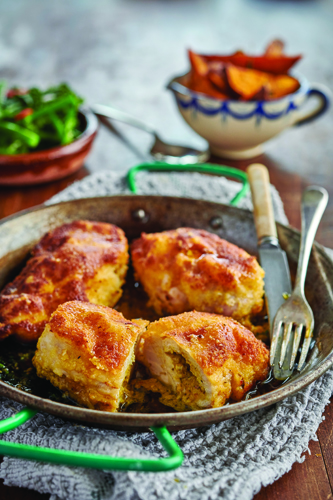 For the coating
Place the beaten egg in a large bowl, put the flour on a large flat plate and season it with salt and pepper, then put the breadcrumbs on another plate. Dip each chicken breast into the flour, then the egg, then the breadcrumbs so they are all evenly coated. Make sure they are well coated especially near the incision.
Heat the remaining butter and sunflower oil in a shallow frying pan on a medium setting. Gently cook the chicken breasts on all sides until golden brown, then transfer to an ovenproof dish and cook for 10 to 12 minutes or until the juices run clear.
Tip
Try using chopped fresh coriander instead of parsley for an eastern flavour.
Embellish with Relish is available to buy in all good bookshops or online at www.mezepublishing.co.uk
What about something spicy to get you through a cold winter night?
Share It: