Discover whats on in Cumbria
Whitehaven Theatre Group proudly presents their 2021 Pantomime Rapunzel -
7th December 2021

-

12th December 2021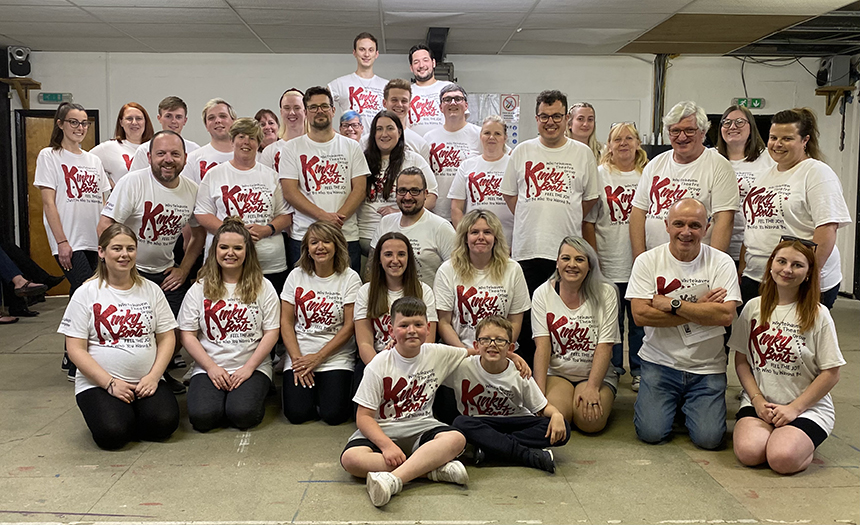 Whitehaven Theatre Group proudly presents their 2021 Pantomime Rapunzel at the Solway Hall Whitehaven from Tuesday 7th December – Sunday 12th December at 7pm nightly, matinees on the 11th and 12th  at 1pm.
Tickets cost £10 for Adults, £8 for Concessions, and £8 for Opening Night and are available from our ticket line 07588051942 or website www.whitehaventheatregroup.com
Preparations are underway for Princess Rapunzel's big birthday bash, but when the evil Fairy Dreadlock doesn't get an invite from King Bowldilocks and Queen Curly, she kidnaps Rapunzel and locks her in a tower in the woods. Luckily Flynn, son of royal hairdresser, Penny Perm and Fairy Hair-Do set off to rescue Rapunzel. Will Flynn win the day and Rapunzel's hand in marriage? Will Fairy Dreadlock succeed in her plot to ruin royal happiness? Will Penny Perm find a new man in the audience tonight?
"We are absolutely delighted to be able to bring our Christmas Pantomime back in 2021, after having to miss out in 2020 due to Covid-19. We cast the show back in 2020 and worked on the production for several weeks before we were hit with the devastating news that it wouldn't be able to continue.
Never-the-less, here we are in 2021 raring to go with all our production team, and much of our cast carried over from the original production. We cannot wait to bring the magic back to the Solway Hall stage in December, we hope the people of Whitehaven and surrounding areas are as excited about this as we are…!" Quoted by Shaun Donald, Director
Want to share an event with us? Submit event