Discover whats on in Cumbria
Keswick Agricultural Show -
August 29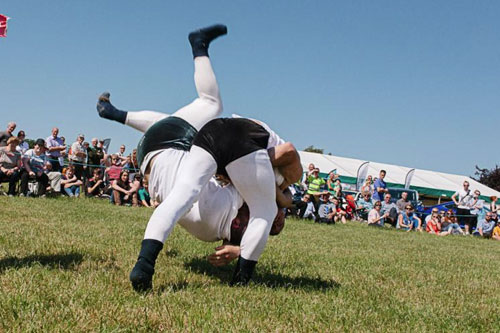 Keswick Agricultural Show – 29th August
One of the oldest shows in the county, which was founded in 1860, makes a welcome return.
Highlights and Attractions include the Barrow Fell Race, Cumberland & Westmorland Wrestling, Vintage Cars, Live Music, and Pony Games with Fancy Dress. Also on the day there will be children's amusements and for the juniors and children's dog and pet shows.
Keswick Agricultural Show will be showcasing a variety of locally produced arts & crafts  including pottery, clothing, food, giftware, painting, photography, furniture, fragrances and many, many more. Traders welcome to apply.
The Grand Parade is due to take place at 2.30.
This year sees the introduction of a dedicated Food Marquee, so expect a wide variety of delicious food to pick through and dive into and don't forget the The Beer tent.
Want to trade, contact Judith@keswickshow@aol.com
Adults: £10.00 Senior Citizens :£5.00 Children (Aged 6-16): £2.00Children (5 and Under): FreeFamily Ticket: £20.00 For more information visit their website : www.keswickshow.co.uk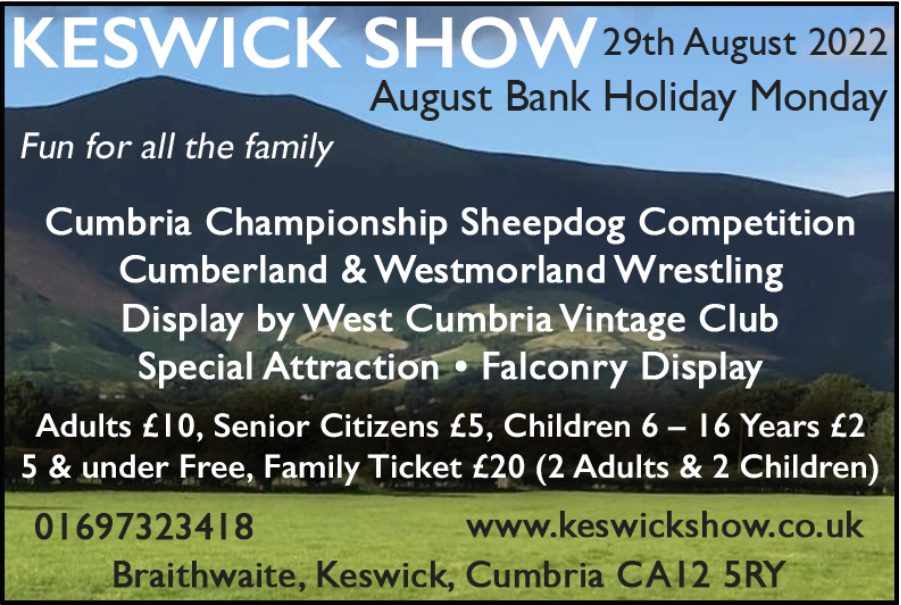 Want to share an event with us? Submit event