Discover whats on in Cumbria
Folklore theatre company Obscura Theatre open eerie site-specific outdoor audio experience with Theatre by the Lake -
October 16

-

October 31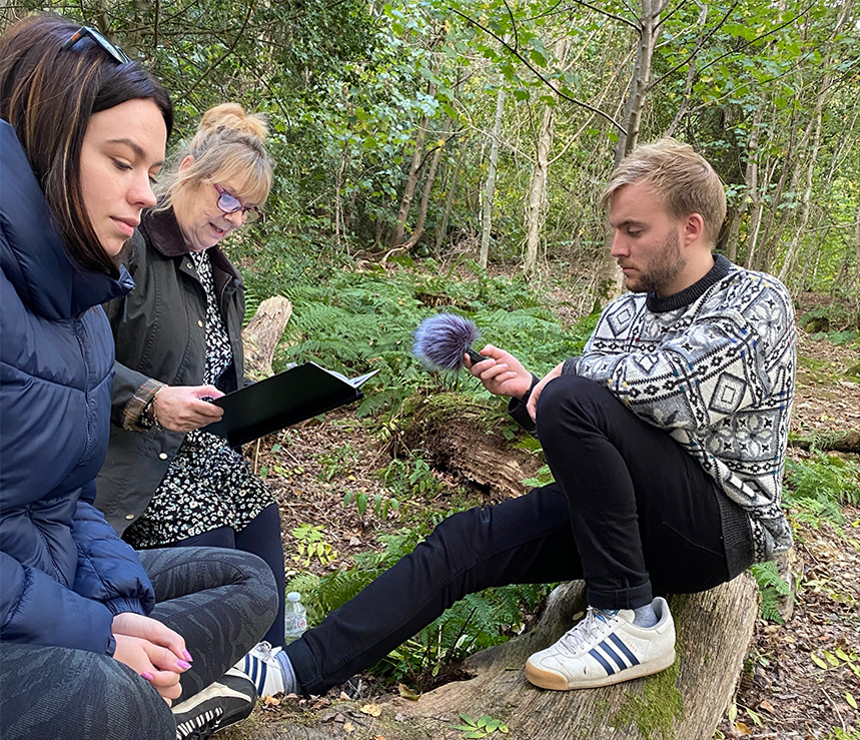 Folklore theatre company Obscura Theatre open eerie site-specific outdoor audio experience with Theatre by the Lake
Obscura Theatre and Theatre by the Lake present
soundlandscape: All the Boggles of Derwentwater
Fri 16th October – Sun 31st October 2021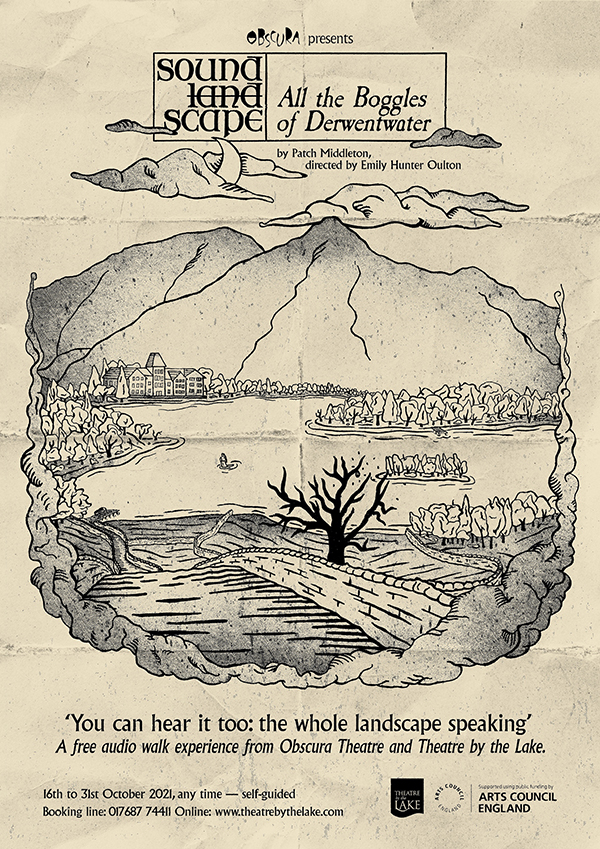 The eerie premiere of Obscura Theatre's audio walk series soundlandscape opens at Theatre by the Lake in October 2021. The first tale in the series, All the Boggles of Derwentwater, is a free self-guided headphone experience that takes listeners outside and on a supernatural journey through the dramatic natural surroundings of Keswick. In All the Boggles of Derwentwater, a lone wanderer entertains her listener with unearthly folklore and stories old of the lake, but in doing so conjures a spectral presence that she did not mean to awaken, thus becoming part of the story herself.
This first tale in Obscura Theatre's soundlandscape is supported by Arts Council England and Theatre by the Lake. The series will eventually feature a number of interweaving audio tales combining innovative sound design with compelling storytelling, each rehearsed and recorded outdoors in site-specific locations. All will be hair-raising and spine-chilling folktale adaptations exploring local identity, the importance of stories and our relationship to the land on which we live. All the Boggles of Derwentwater is free and available to book on the Theatre by the Lake website from late September 2021.
soundlandscape is written and sound designed by Patch Middleton and directed and produced by Emily Hunter Oulton. All the Boggles of Derwentwater stars Julie Edwards (Some People Feel The Rain, Coronation Street) and 2020 ALRA graduate Sophie Simpson.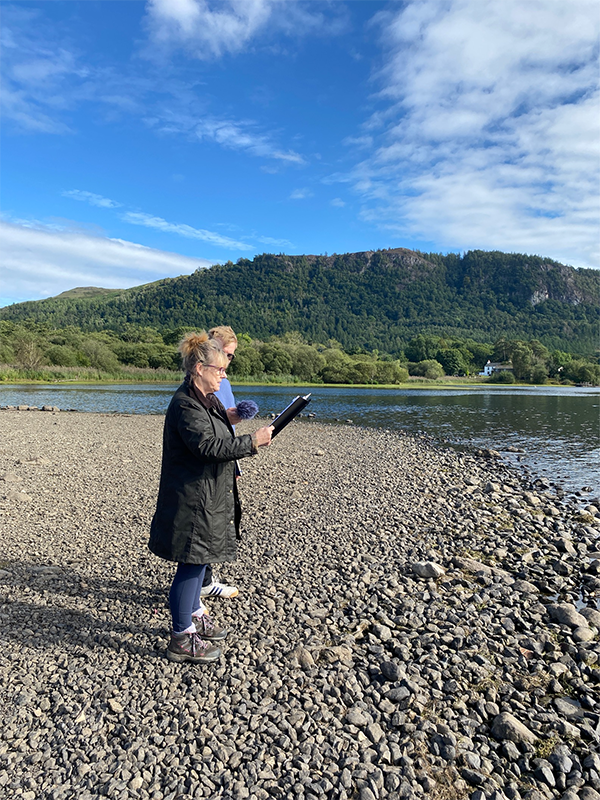 Dates and times: 16th-31st October 2021, any time (self-guided)
Listings information
soundlandscape: All the Boggles of Derwentwater
Written and sound designed by Patch Middleton, directed and produced by Emily Hunter Oulton
Obscura Theatre
Available to download Saturday 16th October – Sunday 31st October (16 days)
Any time (self-guided)
70 minutes/no interval – the audio is play- and pause-able at the listener's own leisure
Free
Age guidance: 12+, loud noises, outdoor, some unsettling themes and descriptions of violence
An accessible video alternative will be available to download
The route is wheelchair and pram accessible
All audiences need is a pair of headphones to listen through and a smartphone to download the audio and map
Link: https://www.theatrebythelake.com/event/soundlandscape-all-the-boggles-of-derwentwater/
Presented by Theatre by the Lake and Obscura Theatre
soundlandscape: All the Boggles of Derwentwater was developed with the support of Theatre by the Lake and Arts Council England
For Obscura Theatre's social media links, please visit:
Instagram: @_obscuratheatre
Twitter: @_obscuratheatre
Facebook: Obscura Theatre
Want to share an event with us? Submit event