Discover whats on in Cumbria
David Ford and Annie Dressner – Head to Staveley -
July 17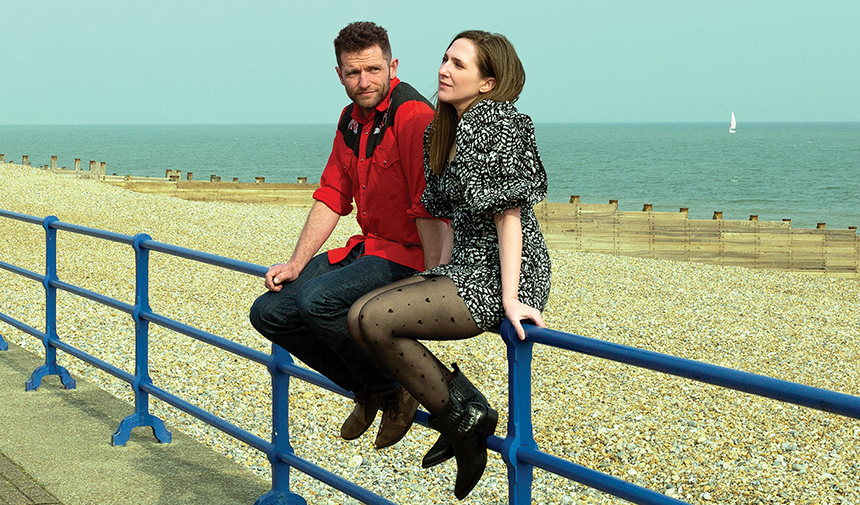 David Ford and Annie Dressner – Head to Staveley
17th July – Put that date in your diary as David Ford and Annie Dressner are heading to Staveley Roundhouse for one night only as part of their 'Summer Holiday Tour'.
As part of their UK tour where they will be playing predominantly in seaside towns, including Birmingham – Stavely and Bedford – don't ask.
You don't need a Delorian or Flux Capacitor to time-travel as these guys – David and Annie – take you back to a time when life was simpler – a time when the likes of Peter-Paul and Mary, Don McLean and such were taking the world by storm with their beautifully crafted songs.
One guitar – two stunning voices and delicious, easy harmonies are the order of the day and what you will hear at their upcoming Staveley Gig.
It's quite unbelievable considering their story as they embark on their first collaboration – first single and first album together. 
These guys didn't know each other until earlier this year. 
Annie was supporting David for a couple of nights whilst playing in Durham. 
The chemistry was there and more importantly – so were the harmonies. On the back of a couple of gigs, they decided to expand their collaboration. 
David said, "Due to the lockdowns the tour we were on just got bigger and bigger.
I figured if we are going to those two dates, we may as well do all of them.
The way this Summer tour came to be as we had time off in between our next gigs.
We got on really well and on the drive home I said 'We have a month before the next two shows – I said 'why don't we write some songs together, if we get it done soon then we'll have time to write it – record it – mix it- master it – press it and have it available a month later.' 
It was like a race against the clock-challenge that we gave ourselves in that one month, and we did it"
After a two day, get-together in David's studio, 48 Hours, the album came to be.  
'It's crazy to think that we didn't know each other before our gigs earlier in the year and here we are now" says Annie. 
These guys aren't strangers to the music industry – Annie who hails from New York, has three acclaimed albums to her name and has won over supporters at BBC Radio 2 and 6Music, as well as appearing at many festivals.
David is an award-winning songwriter and has been hailed by The Guardian as one of Britain's finest live performers. His 2022 solo album May You Live in Interesting Times was the album of the week in both The Daily Telegraph and The Sunday Times.
This, however, is a brand new chapter for both and what an absolute treat they have served up. The album 48 Hours ( which I have – the perks eh ) is an absolute delight.
Six tracks of pure bliss, craftsmanship and just stunning songs – where every note is meant and every word has meaning.  
If you love great songwriting and beautiful harmonies, then be sure to grab 48 Hours when it is released in July. The first single Warning Sign – is out on June 1st. 
On coming to Cumbria – What are you most looking forward to?
"I'm looking forward to nipping along to Grasmere to grab some gingerbread," said David.
Annie said "I'm excited to see the Lakes once again and of course Grasmere gingerbread"
David Ford and Annie Dressner play Staveley Roundhouse on July 17th.
For tickets – https://www.wegottickets.com/event/542542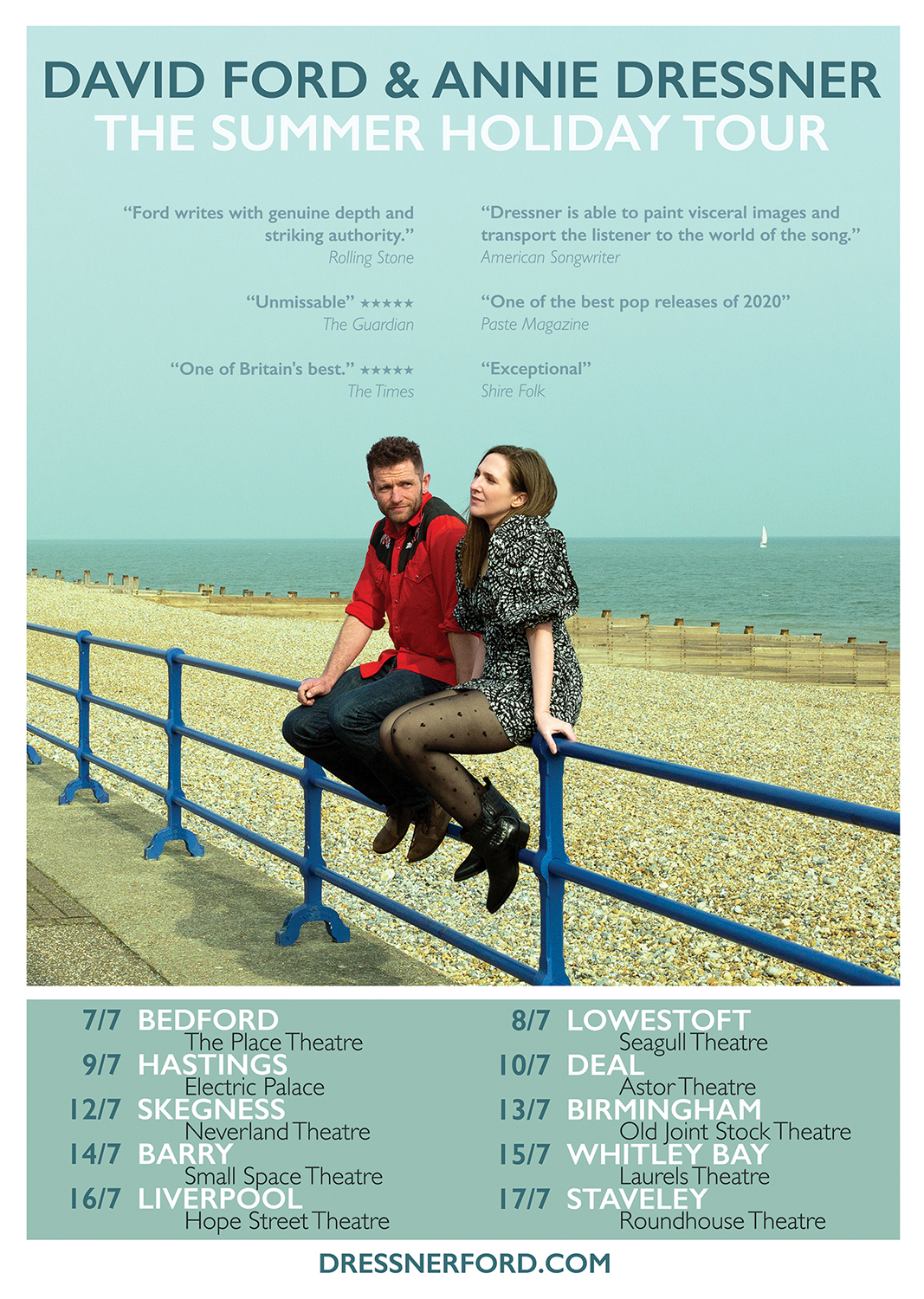 Related Events
Want to share an event with us? Submit event