Discover whats on in Cumbria
Carlisle Hawker Festival Returns -
June 9

-

June 12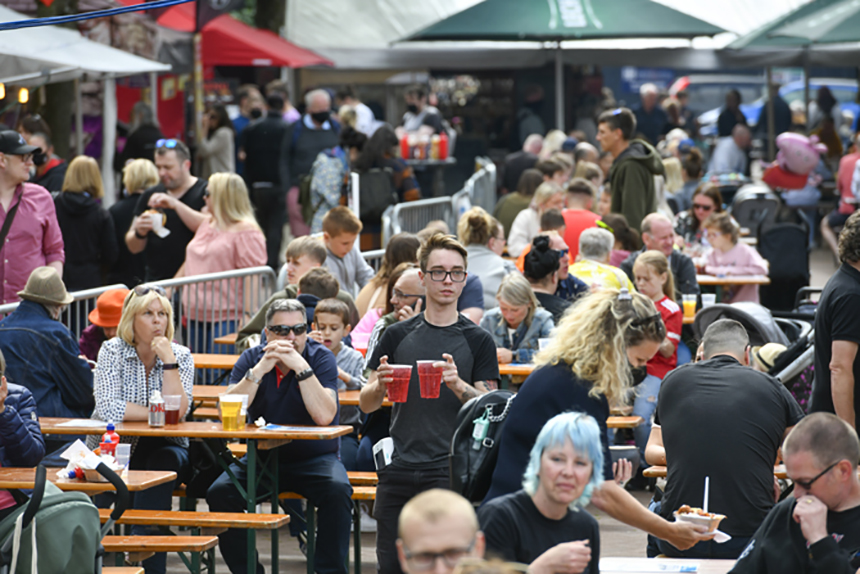 Following the success of the inaugural event last year, the Carlisle Hawker Festival will return to the city centre this June.
The event last year was just perfect all-round, the concept was to bring people back into the town centre and savour the flavour of traders from Carlisle and beyond.
Outdoor seating was provided and folk were surrounded by dozens of traders including a couple of outdoor bars that kept everyone topped up.
Local musicians took to the stage and entertained folk creating a fantastic atmosphere.
It truly was a fantastic event, people loved the vibe – the tunes – the beer and the traders. It was normal again – don't forget it was just after lockdown and that was the point.
Carlisle's Destination Manager Paul Walker said "Overall the format worked a treat and the feedback was so positive that we decided to bring The Hawker Festival back.
Once again it will take place in the city centre and draw thousands into the heart of the city which can only be a great thing for all concerned."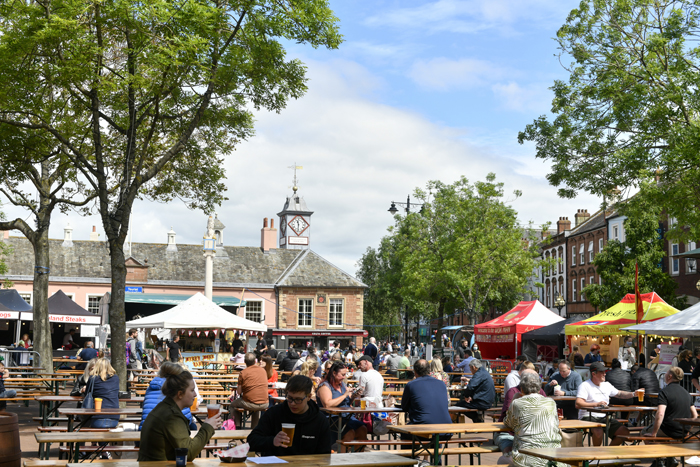 More traders will be attending this year which is great to see, and once again the Stage will return to the centre – showcasing live entertainment over the weekend. Already confirmed for Sunday are the PostCard Band – Indie Street Club – Rewired and Daylight Rush, with more to be announced so watch this space.
The four-day event is a perfect excuse to discover Carlisle and all it has to offer as well as the surrounding areas of beauty such as Talkin Tarn – so come along for a day or why not stay over for a night or two.
The hospitality and retail offering is second to none and Carlisle is fast making a real name for itself as a foodie destination, take your pick as there are lots to choose from.
This year there is so much happening across the city and the region, including Carlisle Cathedral's 900-year celebrations – Cumbria Museum of Military Life 90th year celebrations and Tullie House has many exhibitions throughout the year.
And last but not least, this is also the year of Hadrian's Wall's 1900 Year Celebrations, so come to Carlisle as you will be ideally located to enjoy so many events in and around the city.
There has never been a better time to visit and discover all that this historic- vibrant city has to offer.
For the latest updates and upcoming events visit www.discovercarlisle.co.uk or follow their socials @discovercarlisle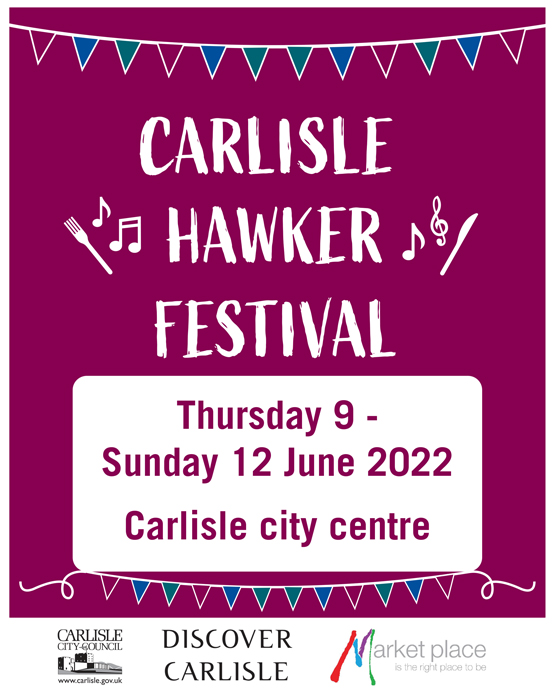 Related Events
Want to share an event with us? Submit event