Discover whats on in Cumbria
The Solway Hall Proudly Presents Limehouse Lizzy -
August 12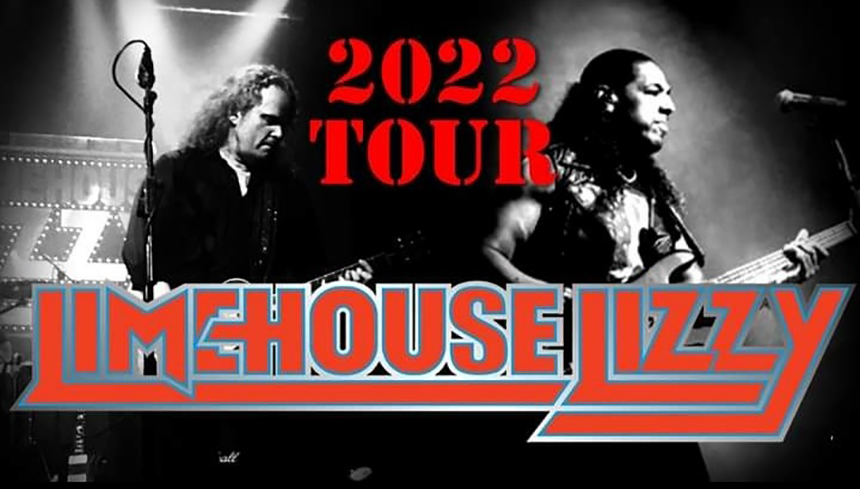 The Solway Hall Proudly Presents Limehouse Lizzy
Limehouse Lizzy return to the Solway Hall, Whitehaven Friday 12th August, as they continue to keep the spirit of Celtic rock icon Philip Lynott and his band Thin Lizzy alive and well by dominating stages worldwide! The band have also added a tribute into their show to ex-Thin Lizzy guitarist (and world-renowned solo artist) Gary Moore.
From their Official PRS award, performing for Virgin Atlantic in Barbados, T.V. appearances (BBC 2's 'Arena' amongst others), and to being recruited to record and tour by members of the original Thin Lizzy, Limehouse Lizzy have just completed their 28th year with their most explosive show and critically acclaimed line-up yet.
Supporting Limehouse Lizzy is Whitehaven original rock band 'Damaged Goods' – Cumbrian no non-sense Rock N Roll band. The band have a new drummer Reigan Telford, and they can't wait to get on that stage for you all.
Tickets are selling fast, so make sure to get yours soon!
Online tickets £15adv plus booking fee can be purchased on the link below:
LIMEHOUSE LIZZY at THE SOLWAY HALL event tickets from TicketSource
Facebook Event Page Link:
Limehouse Lizzy – The Boys Are Back In Town! & Damaged Goods! | Facebook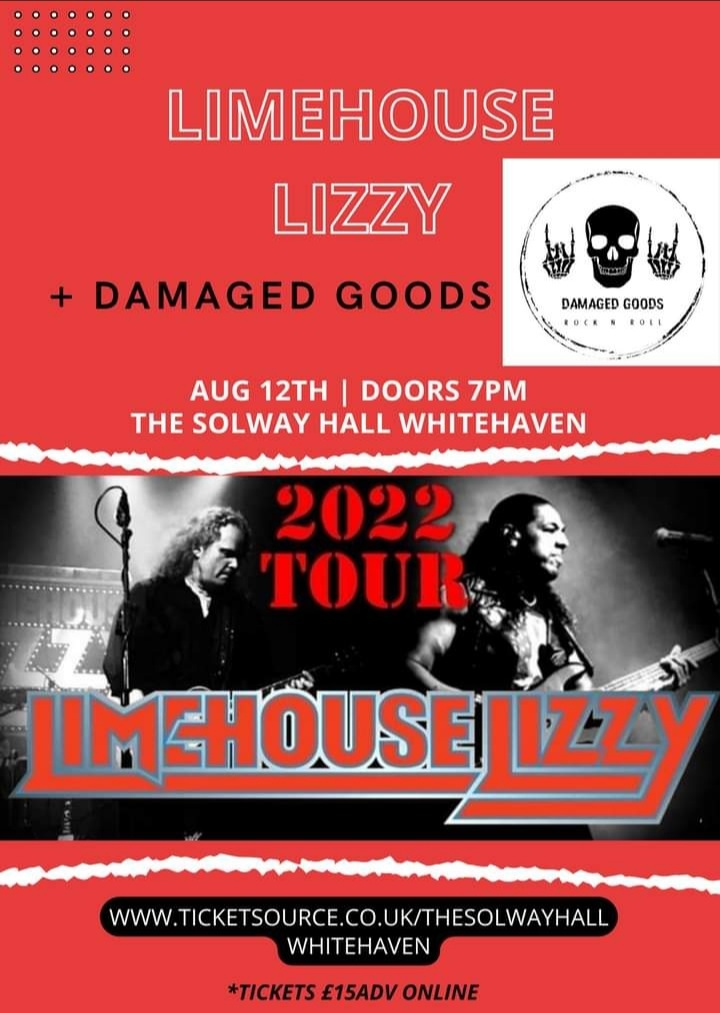 Related Events
Want to share an event with us? Submit event