Ennerdale Brewery welcomes a new chef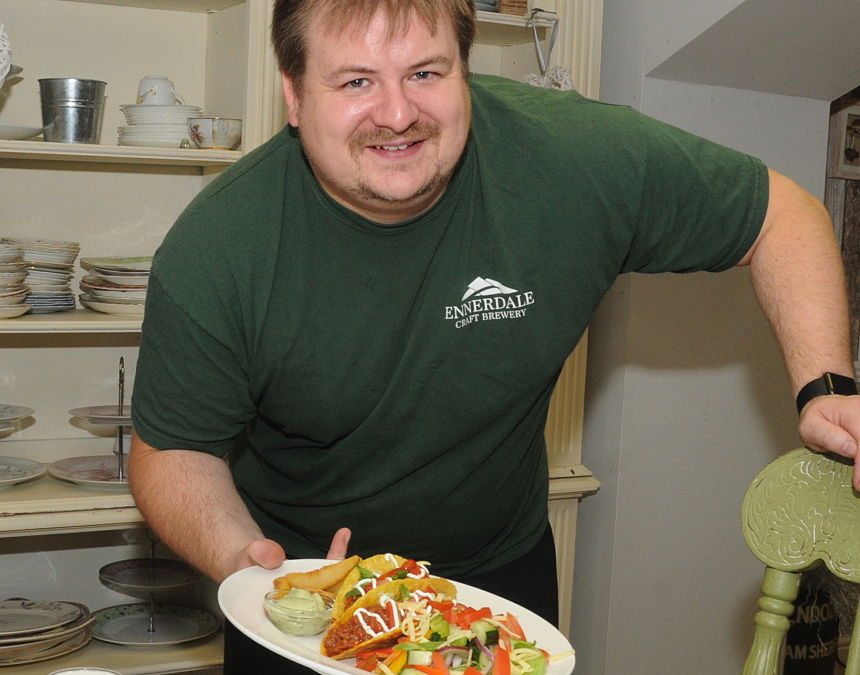 The new chef at The Brewery Tap, is introducing an evening menu to cater for everyone – and he promises traditional food and real meals. 

The Ennerdale Craft Brewery's onsite eatery, The Brewery Tap, has been succeeding as a quirky, laid-back cafe for years. Offering delicious homemade food and craft beers brewed just next door, it boasts a relaxed environment, not unlike stepping back in time, into your Grandma's kitchen. But with the addition of established local chef, Chris Bridge, who joined the team in August,The Brewery Tap is extending its repertoire to offer an evening menu of high quality, home-cooked meals.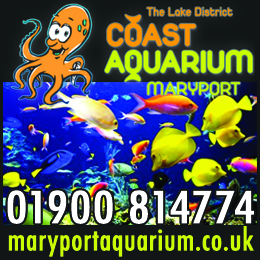 Formerly head chef at Summergrove Halls in Whitehaven and before that, Ravenstone Manor, Chris has 15 years of experience behind him, along with numerous awards for his gluten free dishes. His talents when it comes to 'free from' options and his love of cooking dishes which can be enjoyed by everyone is something he intends to bring to The Brewery Tap. "I'll bend over backwards for those who struggle with dietary requirements, because they should be able to go out and enjoy a meal," said Chris. "It's one of those things where quite often they get pushed to one side, and I enjoy showing them that they can have this and they can have that."
He added: "It's something that the Ennerdale Craft Brewery have always touched on, I'm just going to try and take it to the next level."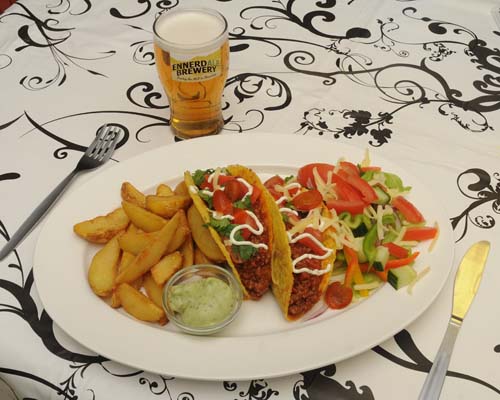 Chris' menu is based around traditional food and classic British dishes with a twist. Expect a lot of old-school cooking; steaks, gammons and pies – using ales brewed on site, of course – alongside double roasted lamb, ham hock terrine and belly pork. "Belly pork was always a favourite of mine," he said. "You can get a good steak anywhere, but not many people can do belly pork right, and belly pork done right is amazing." 
"It's nice to offer the locals round here something new and something different."
But in addition to classic cooking, The Brewery Tap is mixing it up with speciality nights, featuring themed menus such as Spice Club on a Thursday, which sees Chris take on more exotic cuisines. At Steak Club, on a Saturday, diners can enjoy an offer of two steaks and a bottle of wine for £30. "There's various add-ons onto that, which can take it to a surf and turf that will defat even the hungriest of eaters," Chris laughed.
Certainly, portion sizes are on Chris' mind. He is keen to deliver not only excellent quality food, but enough of it. "It's a real meal on the plate," he explained. "Some places you go to, it looks amazing but there's three bites and that your meal gone. I want it to be a real plateful of food, but I want it to be of the highest quality."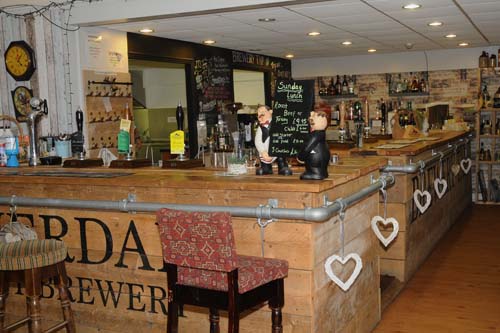 The Brewery Tap uses the highest quality of produce wherever possible and all of their meat is sourced locally. They have even developed a working relationship with one local farmer, who uses leftover grains from the brewing to grow vegetables in. The vegetables are in turn delivered back to the kitchen and cooked by Chris, to complete the cycle. 
It's the little things like this which drew Chris to the Brewery in the first place, and he's enjoying bringing an added dimension to what has been a popular daytime haunt for many years. "We're getting some fantastic reviews," he said. "It's nice to offer the locals round here something new and something different." 
From relaxed family dinners (children can amuse themselves in the play area) to intimate tables of two, Chris is cooking for everyone. He believes that everyone should be able to experience the joy that a really good, home-cooked meal can bring, because above all, he just loves food. 
"It's that creating something from raw ingredients, making something that tastes amazing, is nutritional and something that's different," Chris added. "What is there not love about food?"
The Brewery Tap is open for evening meals Thursday – Saturday. 
For more information contact 01946 862977 or visit www.ennerdalebrewery.co.uk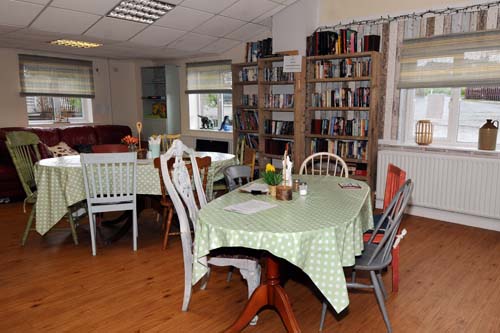 Share It: