Discover Dr Driver and his amazing STEAM Time Machine at Florence this half-tem week!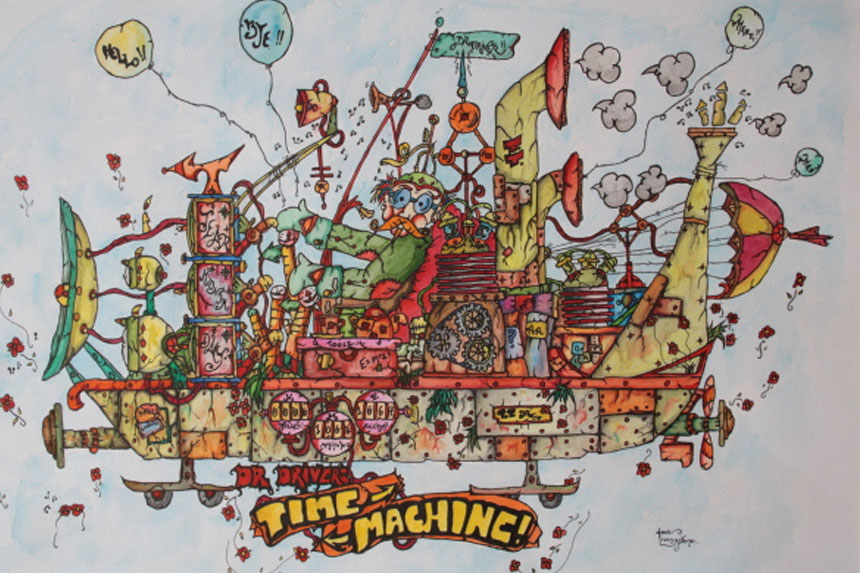 Designed and created by Cumbrian inventor and engineer Ian Stephenson of Artisan Mechatronics, Dr Driver is the operator of the STEAM Time Machine! 
This exhibition will feature original design sketches and wacky illustrations commissioned from Cumbrian artist Dave Livingstone alongside interactive media, intriguing facts and science fiction introducing Dr Driver and his apprentices, companions and workshop – the Steam Shed.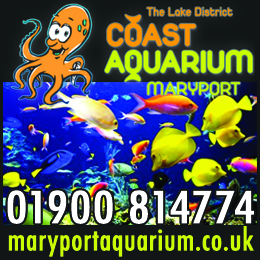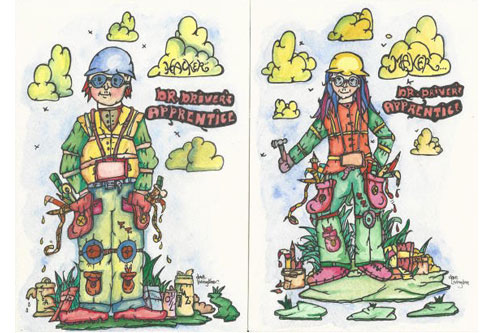 The characters embrace art as a design tool for innovative concepts and put ART into STE(A)M – science, technology, engineering and mathematics and will be supported by a range of design and make materials to engage young visitors in the world of engineering, which can be complicated and somewhat serious. Dr Driver is here to introduce us to the origins of craftsmanship and design and development skills that are applied in manufacturing today in a fun and funny way!
Find out at Florence Arts Centre this Spring and take part in a FREE workshop during half-term.
Share It: