Deadline approaches for Cumbria's leading creative award for young artists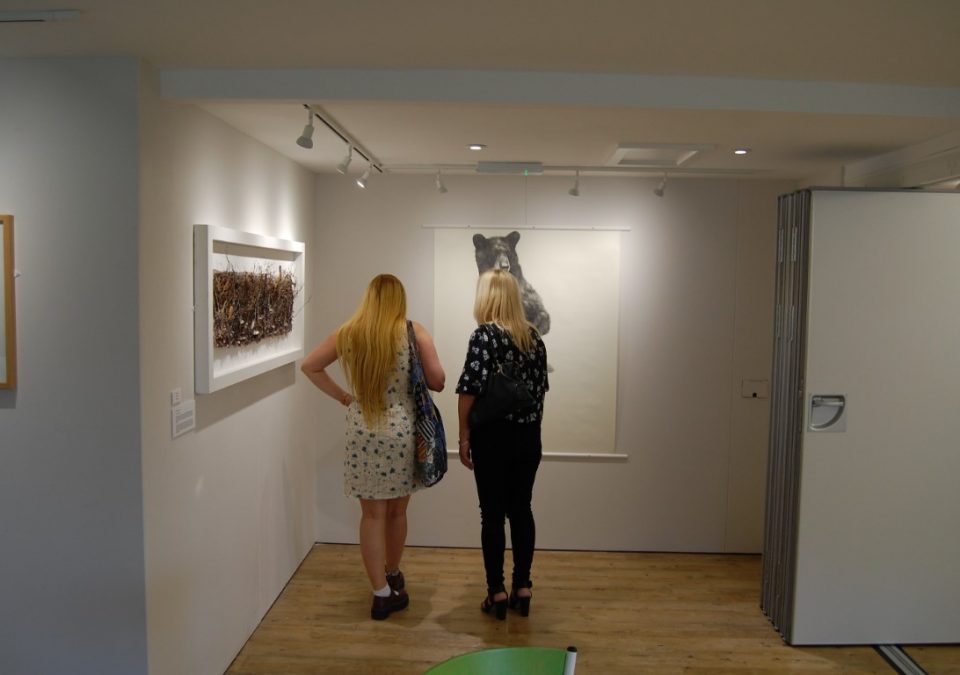 The deadline for the Young Cumbrian Artist of the Year 2019 is fast approaching with just a week left to apply for the prestigious award. The exhibition and award is coordinated by Eden Arts in partnership with the Institute of Arts, University of Cumbria and offers the winner both £250 plus the opportunity to take up a temporary studio space at Eden Arts in Penrith.
The Young Cumbrian Artist of the Year is open to any 15 – 24 year old artists working in a range of media. Successful applicants will have the opportunity to showcase their work in an online gallery on the new Eden Arts website as well as exhibit work alongside other young artists at the Vallum Gallery at the University of Cumbria through March and April 2019.
The event offers an important opportunity for young artists to take part in a professional event and be recognised as the best of the upcoming talent in Cumbria. Previous winners, which have included photographers, film makers, animators and a textile/installation artist have gone on to study creative subjects at university and forge careers in the arts.
'We have watched some incredibly talented individuals apply to the Young Cumbrian Artist of the Year over the last 5 years and been amazed by the wealth of talent Cumbria's young people have to offer' said Adrian Lochhead, director of Eden Arts, 'I am looking forward to seeing what this years entrants have to offer- there is always something unexpected'!
The award will be judged by an all star creative panel from the very best award winning artists from Cumbria. Maddi Nicholson, director of Art Gene and artist, will join the panel bringing her expertise in contemporary art from one of the leading arts organisations in the county. Alongside Maddi will be Celia Burbush, winner of the Cumbrian Artist of the Year 2017 and founder of New Arts North which, among other goals seeks to create a sustainable business model for studio-based young emerging artists living in the north. Also on the panel Jocelyn McGregor, founder of Doremi Residency and artist shortlisted for the Cumbrian Artist of the Year 2016/2017 as well as Emeli Hartness who won the Young Cumbrian Artist of the Year 2017.
Entry is made online and requires a short statement alongside images of the artists work. This will be used to judge the award and select the exhibition with a long-list of entries featured on the Eden Arts website.
Artists aged between 15-24 yrs can enter by visiting edenarts.co.uk/projects/ycaoty. More details available on the website. Deadline for entries has been extended to 5th February 2019.
Share It: