Cumbria's Youngest DJ: Ollie Hodgson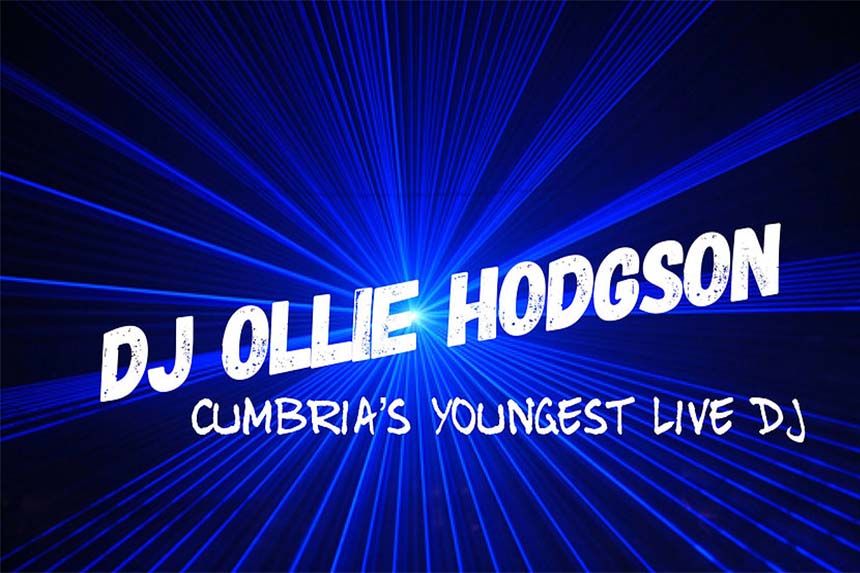 In September last year, 14 year old Oliver Hodgson got his public liability insurance, making him Cumbria's Youngest DJ. At an age when most young people are preoccupied with computer games or out playing football, he is hell-bent on making his dreams come true.
What is it you do?
I DJ for local events, special occasions and help design music for productions. I assist within my school and run the technical aspects of shows and events.
How did you get into DJing?
I have always had a keen interest in the technical world. I developed a love for sound and lighting through attending concerts and shows. In my primary school days I used to run assemblies, church services and the talent show, where I was responsible for sound. Also twice a year, I used to put on a show for family at home and showcased a small extract of a panto or show, playing all the characters myself and running all things technical.
How did the title of Cumbria's Youngest DJ come about?
I did some general research for myself and talked to lots of different people about it, then I was informed by an established DJ that there is a national group out there which insures DJs and has no age limitation. On the 27 September 2017 I was confirmed as having my public liability insurance. I did a direct search on the mobile DJ network directory of Cumbria's DJs and I was the youngest DJ on there.
Where are you hoping take it in the future?
I am hoping to work with an established record label or a media company.
What advice would you give to someone wanting to get into the industry?
Never give up, believe in yourself, be confident and follow your dreams.
Where do you get your drive from?
I get encouragement and support from my family and friends, as well as staff at school. I also like hearing feedback from people who I have provided DJ services to.
What would you say to other people your age who might want to pursue something but felt their age was a barrier?
You're never too young to get some experience. Start off small and don't be discouraged by others. Actively look towards local groups and organisations to become involved and gain experience.
See Oliver's work at www.platinumsoundandlighting.co.uk