Richardsons of Whitehaven: Enjoy 10% Off Home Roasted Coffee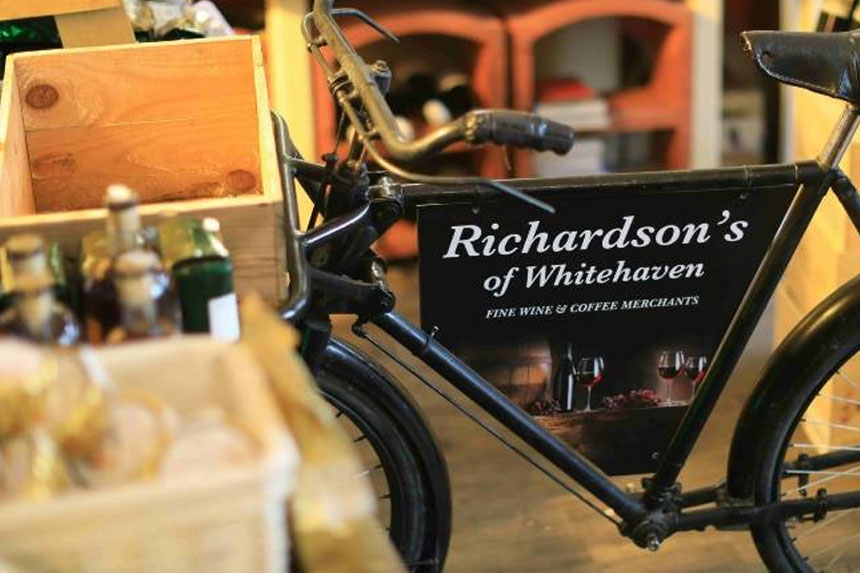 Richardsons of Whitehaven  was formed in 1995, and since then has been a valued purveyor of home roasted coffee, fine wines, gins, vintage port and gift hampers.
From local produce to exotic products, everything is under one roof for Cumbrians to choose from. With our Cumbria Guide Loyalty Card, you can now enjoy 10% off home roasted coffee.
Here at the Cumbria Guide we're committed to bringing you the best that Cumbria has to offer, showcasing and supporting our local businesses because we believe in keeping it local.
With this in mind, here's the latest Cumbria Guide offering.  Our Loyalty Card scheme where you get rewarded for spending on your doorstep and supporting great Cumbrian businesses.
We are linking up with a variety of companies to bring you exclusive discounts and offers in bars, restaurants, shops, cafes, hotels & attractions…with more offers coming on board weekly!
The Cumbria Guide Loyalty Card would also make an ideal gift.
Sign up below to get your Cumbria Guide Loyalty Card and start saving now.
---
Become A Magazine Subscriber
If you're a fan of the West Cumbria Guide and/or the Carlisle Guide, we can now send your favourite mag direct to your door, ensuring you never miss an issue!
Join today and be guaranteed each issue delivered to your doorstep for 12 months, for a small fee to cover postage and packaging and in doing so, support a great Cumbrian company.
Keep in touch with Cumbria, wherever you are.
Here are just a few places where you can spend & save… Click the offer to find out more!
If you're a Cumbrian business and would like to share an offer with us, get in touch today!