Cumbria Exchange: Connecting Local Businesses With The Third Sector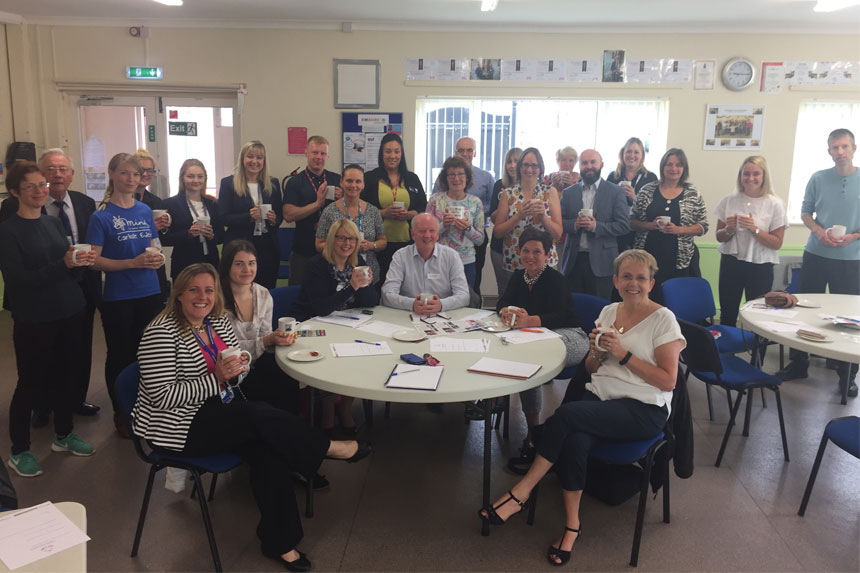 A new initiative is bridging the gap between Cumbria's business and community organisations to see everyone supporting each other.
Cumbria Exchange is a new online portal, connecting local businesses with the third sector, to offer free and in-kind support for mutual benefit.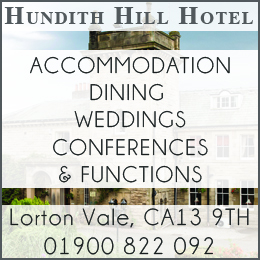 The idea couldn't be simpler. Community organisations and charities can ask for help from local businesses, anything from 'we need new board members' to 'we have a community project that requires a variety of skills and resources'. As a result, businesses can see clearly what is needed and respond to requests, but can also advertise anything they have to offer.
For instance, Whitehaven Harbour Youth needs help for a refurbishment; St Mary's Hospice need a project manager; Workington in Bloom are recruiting volunteers. These are just a handful of requests listed on the 'Support Wanted' section of the Cumbria Exchange website. Meanwhile, over on 'Support Offered', there's a long list of local businesses offering their services and support in-kind, many of which have already been matched.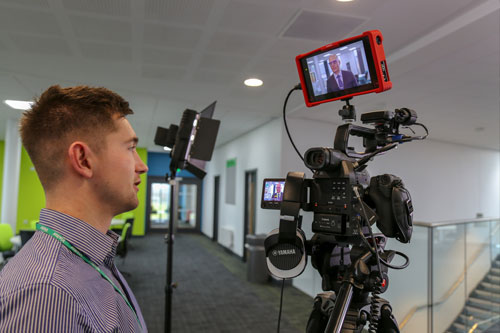 A collaboration between Copeland Community Fund, Cumbria Community Foundation, Business in the Community, Nuclear Community Network and Britain's Energy Coast, Cumbria Exchange was born last year when a problem was identified in connecting the two sectors. "In the past, the third sector could get help from businesses if they knew the right person to ask, so organisations who didn't have those connections were stuck," explained Dianne Richardson from the Nuclear Community Network, a group of suppliers to Sellafield who have joined together to coordinate their social impact. "Whereas now it is really transparent and open and it provides a communication channel between the two."
She added: "Through Cumbria Exchange we are able to see where there are trends then through collaboration we can come up with resolutions to help drive long term sustainability."
While the benefits for the third-sector are obvious, businesses also reap the rewards from delivering social impact in their community and having contact with these organisations. Dianne explained: "We talk a lot in businesses about diversity, and even just having contact with third sector organisations helps us to be more diverse because of the different points of view."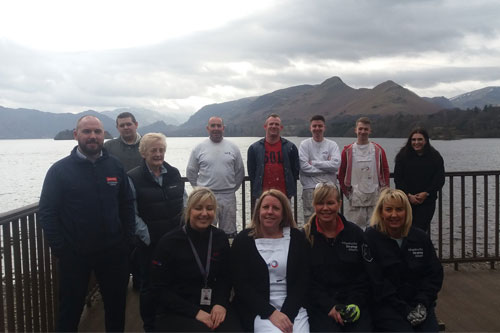 Through supporting each other, both businesses and communities flourish and as a result, contribute in genuine ways to the social and economic progress of the county. The overwhelming response to the initiative suggests that it is providing a much-needed solution to a very real problem.
"It's been incredible how many requests and responses we've had," said Helen Conway from Copeland Community Fund.
Success stories so far include the launch of the 'Hug a Mug' mental health project at Maryport, a makeover for Young Cumbria's residential facility, Isthmus Cottage, media support for West Cumbria Carers and the refurbishment of Cafe West in Workington. However, smaller successes, such as donations of office equipment are equally as important, Helen added: "It doesn't matter how big or small it is, it can all get picked up.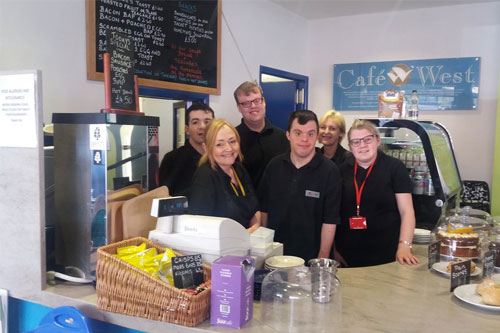 "We don't get involved at all in the middle bit, we just put those two parties in contact and they get on with the job."
It's so straightforward, there isn't even a registration or sign-up process on the website, just a quick form to fill out stating your request or offer. Copeland Community Fund are managing the admin behind the website, while Nuclear Community Network have provided some financial support. Cumbria Community Foundation, Copeland Community Fund, Business in the C Community and Britain's Energy Coast have all helped spread the word among the third sector, while the businesses involved have encouraged others to offer their support.
"It's really been a collaborative effort," said Helen. "It's everybody coming together to solve a problem in a really simple way."
It's so simple in fact, you almost wonder why it hasn't been done before.
For more information visit www.cumbriaexchange.co.uk
Share It: