Choose the venue first and set the tone of your wedding
It's normally one of the first things that needs to be considered but once the venue is booked then half the battle is won.
With the big decision made you can imagine what your big day will look like.
But what do you go for? Do you want a stately country mansion or a dynamic city hotel?  We've spoken to one of each to see what makes each unique.
The Crown and Mitre Hotel stands in the heart of the Carlisle. The Edwardian building boasts original features and is perfect for contemporary couples.
"You can go for the complete package." said Rebecca who organises special occasions. "We have rooms for all the guests, access to everything nearby and we can create a bespoke package for you. The Crown and Mitre is a beautiful building and you'll really appreciate it's elegance on your big day."
However if you love wide open spaces, towering fells and plenty of natural beauty then something out of the way might be for you.  Hundith Hill is a romantic country house that feels like it's from a bygone age.
Situated in the Lorton Valley, it offers spectacular views of the fells. Phil, who runs the country house, explains why he thinks his venue is perfect  "The Hundith Hill offers amazing views, we're secluded but still very close to Cockermouth and guests can make use of our landscaped gardens which is very special on a beautiful summer day."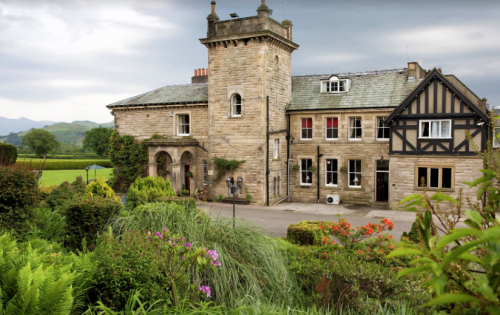 Think about what suits you as a couple.  What do you want?  Do your research, visit plenty of venues and ask questions to make sure the venue suits you.