Carlisle Sketchbook – Adrian Steele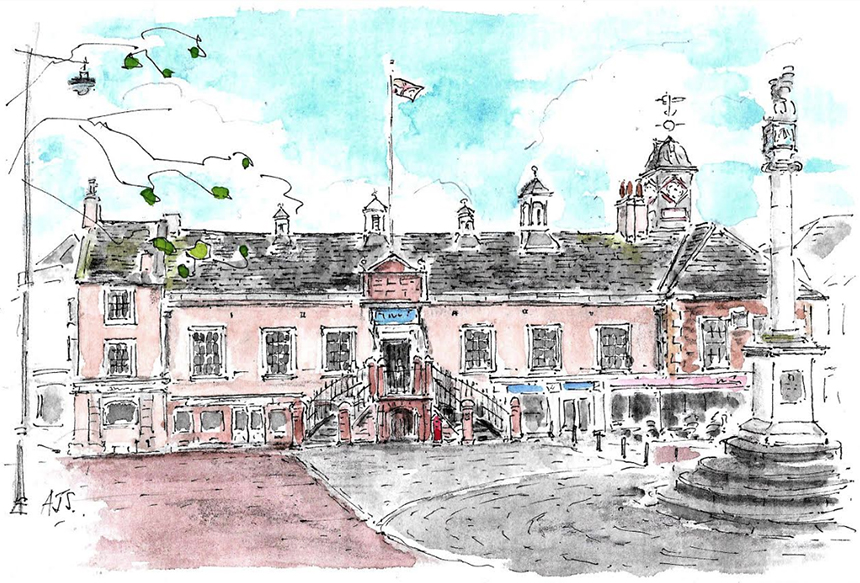 Carlisle Sketchbook – Adrian Steele
Adrian Steele has an interest in old buildings and architecture but his fascination goes way beyond the shape of the building and has a lot to do with its history.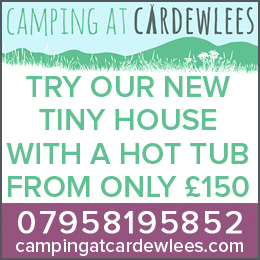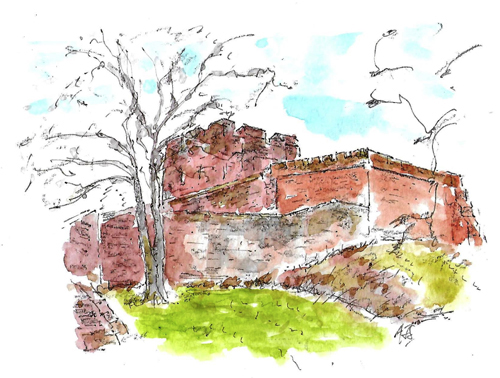 Of course, there are pages filled with the history of our famous buildings like Carlisle Castle and Tullie House but Adrian's fascination continues through to the smaller buildings, the homes, the oddities and industrial works that are packed with history but no one has taken the time to record it.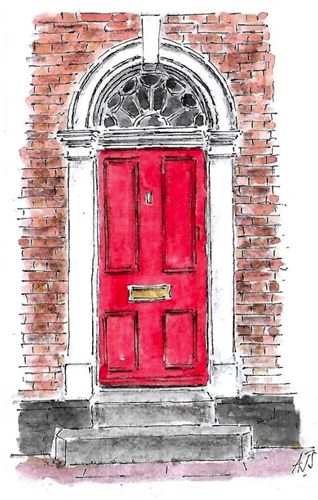 He has opened the Carlisle Sketchbook and hopes to start the conversation on the unofficial history a whole range of Carlisle's buildings.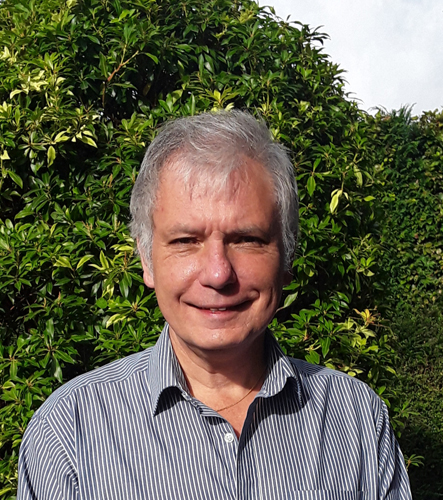 "I love to draw buildings and the sketchbook is an ongoing project," said Adrian. "I wander around the city and take photos of interesting buildings or scenes. Mostly I'll sketch from the photo but sometimes I'll sketch buildings in situ.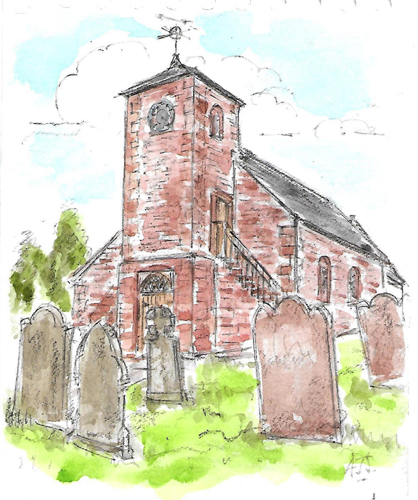 I generally do pencil sketches or pen with watercolour and I don't claim to be a high artist in any sense, it's just a bit of urban sketching. The idea is to put together a body of work that captures a particular moment in time and gives a historical record.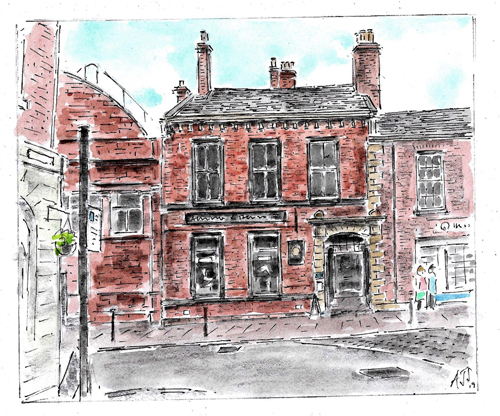 What I like is when someone sees a sketch and they'll say my aunt used to live there, I was married in that church or I lived in that house and then you get a conversation of the human history of a building. That's the kind of thing I find fascinating, the untold story that's never been written down before. It starts a discussion and that's what I hope to achieve with the sketchbook."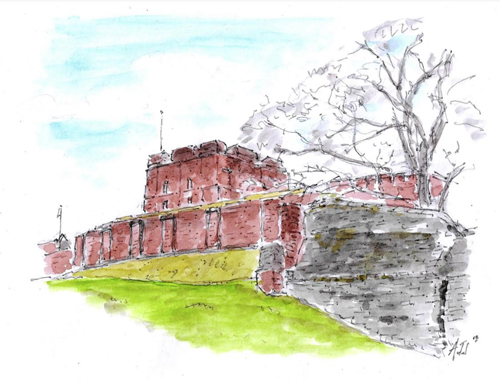 Sometimes it takes an outsider to come in and point out what makes our city so special. When you grow up here and see something every day there's a tendency to not look up and take a good look around. Adrian is from Ballymena in Northern Island but his daughter came to Carlise in 2013 for university and his son joined her a year later. Adrian and his wife have spent a couple of weeks in Carlisle every month since: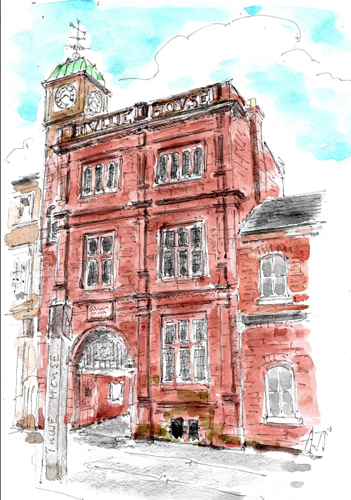 "I've focused on Carlisle as a means of getting to know this extremely interesting city. When you draw something you get to know it differently than if you'd photographed it. By the time you've drawn the lines and you know how the angles work you realise how things fit together and it helps me get to know a place.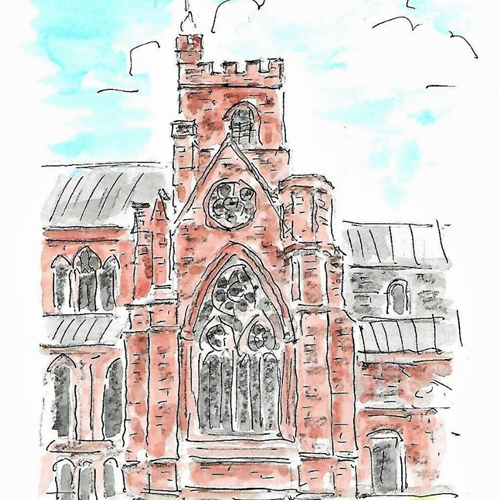 Carlisle is a city with a feeling all of its own, it's certainly different to anywhere else I've ever lived. It's got something to do with being a border city and Carlisle Castle is not some chocolate box building like other castles can be, it's a seriously functional piece of military architecture.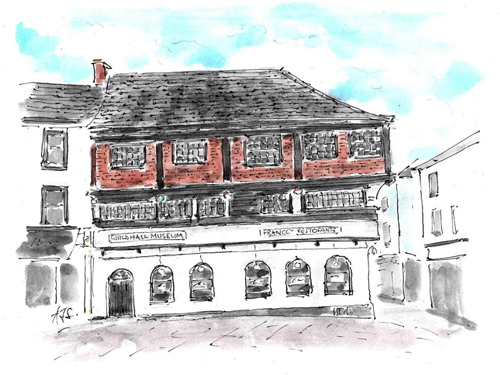 Carlisle is genuinely overlooked and largely bypassed but that gives it a feeling all of its own. The stone is different from anywhere else, I love the colour, it glows and it gives the Cathedral and other buildings something that other cities don't have. Carlisle is distinctive, it's not a big bustling city and feels more like a big town."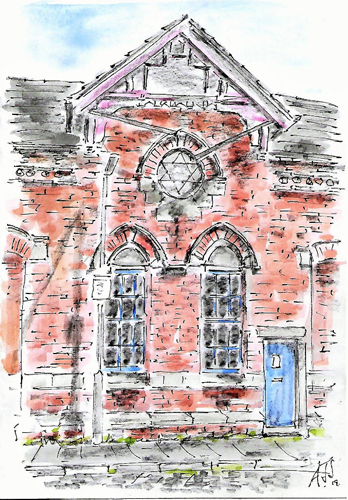 It takes time to put together a sketchbook and Adrain has covered the bulk of the well-known buildings and is now casting his eye further across the city: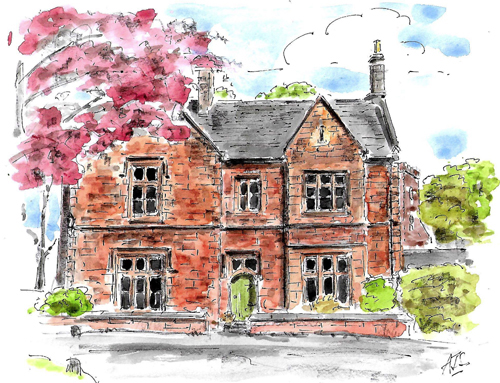 "Generally when you get beyond the public buildings it creates more conversation. Old industrial streets have a real history too and one of the interesting things about Carlisle is the industrial stuff that's still about and being reused, particularly around Caldew gate. That's the sort of thing I particularly love drawing.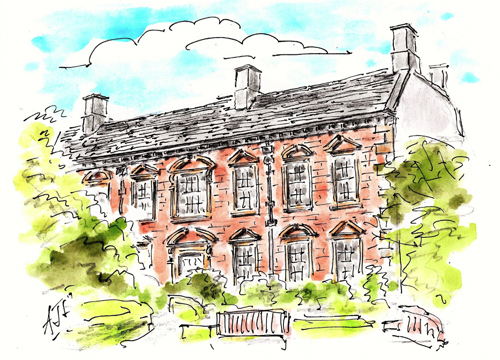 It's almost random what I do, it's ever-expanding and it's really just what catches my eye architecturally and aesthetically but most importantly it's a celebration of Carlisle."
Join in the conversation and add your story to Carlisle's history.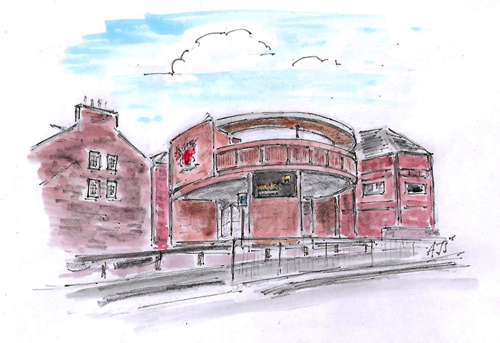 You can find  'Carlisle: A Sketchbook' on Facebook and Adrian has also set up another Facebook page called Cumbria Sketchbook which features buildings outside Carlisle.  More of his work can be found on Instagram at ajssketchart.
Share It: