Carlisle Guide issue 48 September – October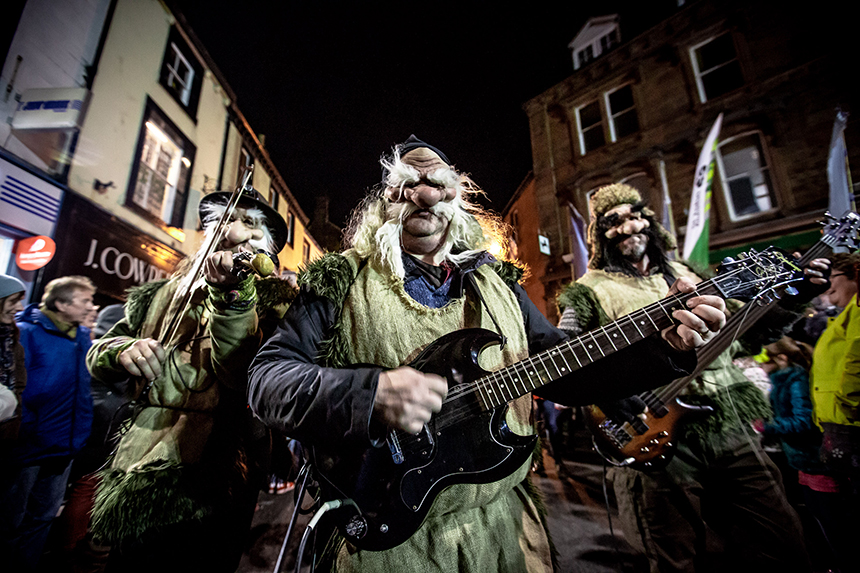 Normally I'm one of those people that sees the Christmas stuff in shops at this time of year and shakes my head in utter disbelief. 
I'll sneer and wonder what the world is coming to… before grabbing a packet of mince pies anyway.   
But I can confirm we are heading into the home stretch before the festive season.  My job is to scan the upcoming events and let readers know what's coming up over the next couple of months.
It's always a pleasure and never a chore but I'm typing this with the itchy tingle of August bank holiday sunburn on my back so it feels somewhat astonishing to make this radical announcement.
But as you flick through the pages of the magazine you'll soon realise what I'm saying as the role call of upcoming events reads like a who's who of autumnal festivities… which inevitably leads us into the big day.
We start with the Winter Droving in Penrith which is an annual celebration of the last agricultural market of the year.  Of course, Halloween is next but we'd rather not follow the tacky footsteps of that American tradition, so please enjoy our ghostly tales and we hope you don't come across the local spectres that haunt Carlisle as the nights get longer and darkness settles in.
Hot on the heels comes bonfire night and Carlisle's Fireshow is shaping up as a celebration of the 50th anniversary of the moon landing.  We have a word with our veterans to find out their views on remembrance day, and while it can wait until the next magazine, the Christmas lights switch-on is shortly after the 11th of the 11th.
Don't be disheartened if it seems the year is slipping away because there's still plenty of time to get out and enjoy some good weather.  Last magazine we sent readers on a drive westwards to the Solway but this issue we head east onto the North Pennines.  We are lucky to have much natural beauty surrounding us… get out and enjoy it.
We have a jam-packed food section in this issue, follow one of our recipes at home or hit the streets and follow our recommendations for top places to eat.
The year might be passing quickly but there's still plenty to look forward to.
Craig