Hardwicke Circus To Headline New Carlisle Festival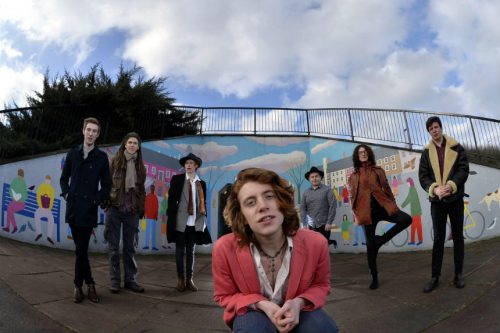 Two Carlisle students have taken the initiative to set up a new festival, celebrating the city's fantastic artistic heritage.
 A brand new four-day festival will take place, bringing together live music, artistic workshops and spell-binding visual arts in popular venues across Carlisle. From 29 June to 2 July, for the first time, the city will see a variety of daytime and evening events for all audiences, over one big bumper weekend; from toe-tapping headline acts and a lively nightlife to school workshops and a free family fun day.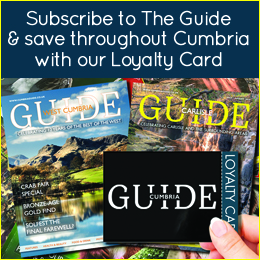 Carlisle Arts Fest is the creation of two Performing Arts students from University of Cumbria. Hollie Bragg and Lucy Bodenham initially came up with the idea as part of a module at university, after realising that there was a need for a festival of the arts in Carlisle. Now they have set up the 'Festivents' company, with the aim of educating and entertaining the local community, appreciating the arts industry within Carlisle and supporting local artists. They are making Carlisle Arts Fest a reality.
Lucy explained: "We wanted to use the arts as a bridge to bring communities back together, making sure we integrate students from the university with the city centre because there seems to be a bit of a break between us."
The festival includes a line up of homegrown talent, including Hardwicke Circus who will headline at The Venue on Saturday night. Among those joining them at Carlisle's "craziest indoor party yet" are The Deekabouts, Holiday and Paul Quigley.
Things kick off on Thursday night at the Old Fire Station with the Sound the Alarm event, featuring five talented local musicians for a night of energetic music from alternative rock to psychedelic funk. Then Friday night at The Source will see a variety of acoustic, unplugged performances by solo artists from across Cumbria.
Over the weekend there will also be exhibitions on display across the city, acting and other artistic workshops for all ages and a day of outdoor entertainment for the whole family.
Hollie said: "We think it's quite important to demonstrate the impact of the arts and artistic culture in the community. It's something that can be enjoyed by everyone, we want to open people's minds, to bring people together… It is like a big sharing of work."
Hollie and Lucy are making Carlisle Arts Fest a reality thanks to support from University of Cumbria and Carlisle City Council. They have also set up a Crowdfunding page to help fundraise.
Hollie said: "We have never done anything on this scale before, It is new to both of us and we realise that it is quite an ambitious project but we have got a lot of support. We are hoping that if it is successful this year then it will turn into an annual event and continue to grow."
Lucy added: "There is so much talent across Carlisle, it is such a beautiful city and such a great place to be, we want people to find that again."
For more information and to buy tickets visit www.thefestiventscompany.com