Bored At My Grandma's House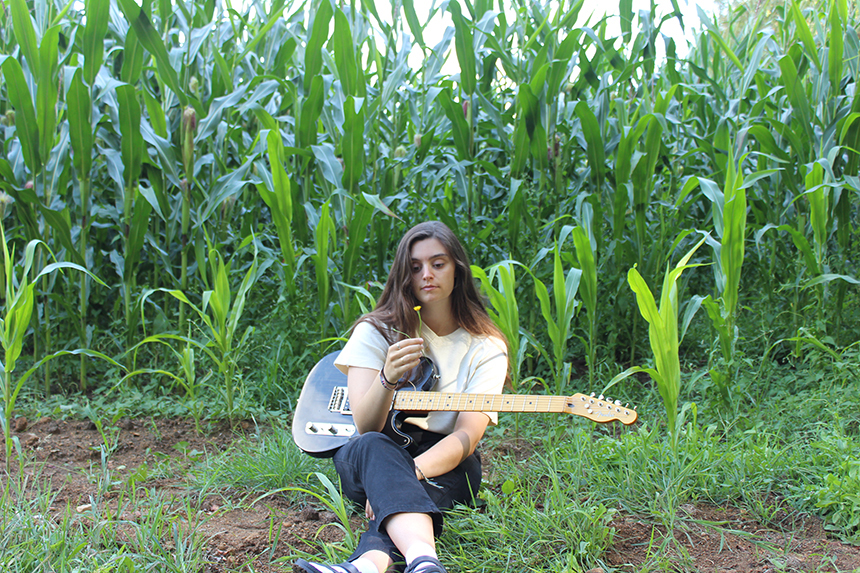 Bored At My Grandma's House – In recent years Amber Strawbridge, from Whitehaven – better known as 'Bored At My Grandma's House'  has been storming the music scene with her unique, dreampop songs and this year will be flying the flag for Cumbria as she performs at Glastonbury.
Amber now lives in Leeds where she studies Songwriting and Music at University. Having only started playing guitar four years ago everything has snowballed for this 21 year old musician, she said: "I decided I wanted to learn to play guitar and so I got one and taught myself how to play through listening to music and videos. I then got a laptop and just started messing around making music and about 3 years ago I set up a soundcloud page and it went from there really."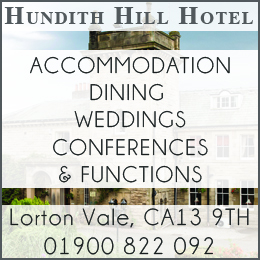 It was during lockdown that Amber really started to make music, she had time and lots of it which she used to develop her abilities and songwriting skills and it was then that she started to find her sound, she said: "I don't really have a genre, it's kind of indie with a lot of fuzzy guitar. Most people would describe it as Bedroom pop which is a relatively new genre but becoming very popular."
Within the space of 3 years Bored at My Grandmas House has gone from still learning to play to becoming a signed artist and is now playing on the BBC introducing stage at the country's biggest music festival, Glastonbury.
Amber said: "It has all happened so fast but it really is amazing. I had no idea i'd been put forward for Glastonbury. Tom Salmon from BBC Radio Cumbria called me and told me he had put me forward and Wolf Alice hand-picked a selection of us that were nominated and I was one of them! I've always been such a huge fan of theirs so it was really cool to be chosen by them."
The future is looking bright for Bored At My Grandma's House and next year we could see an album release, Amber explained: "I have my album demo's all ready, now I just need to record it. Hopefully that will be done this year with hopes of the Album release in early 2023"
Bored At My Grandma's House is definitely one to watch, we look forward to seeing where the future takes this young, ambitious, talented Whitehaven artist!
You can listen to Bored At My Grandma's House's music on all major music platforms such as Spotify, Apple Music, Amazon Music and You Tube – she can also be found on Facebook, Instagram and Twitter.
Share It: