Blind runner sets his sights on record marathon time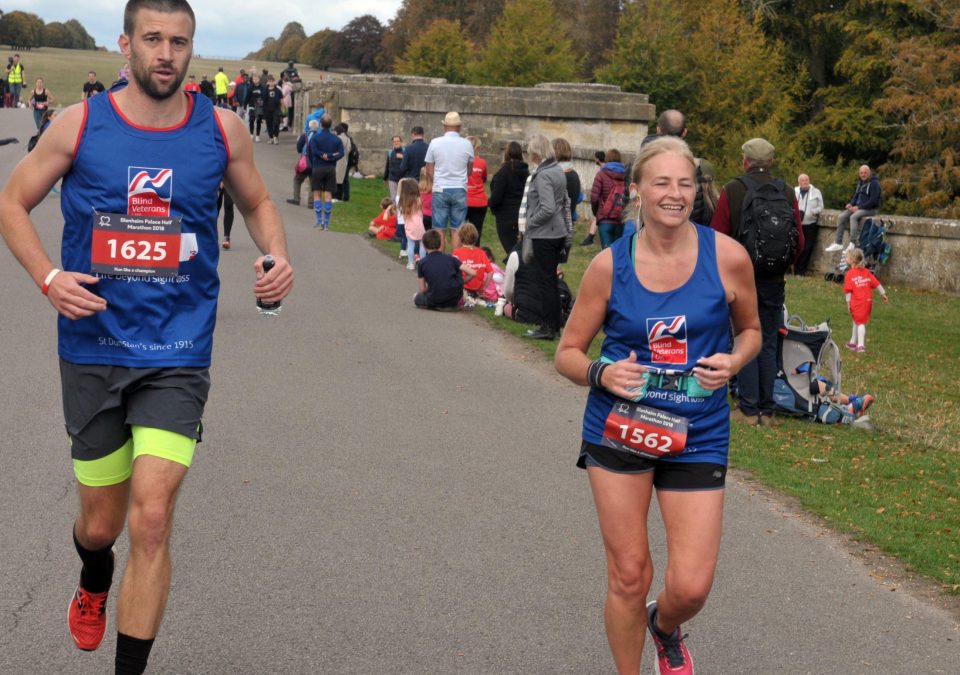 The average time finish time for a marathon is 4 ½ hours but Darren Blanks can complete one in 3 hours 28 minutes.  What's more impressive is Darren is almost completely blind.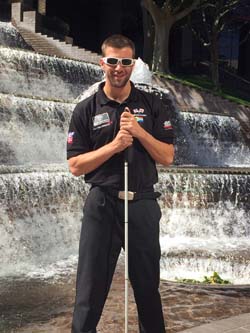 Egremont born Darren is 32 but he started to lose his vision nearly ten years ago with a disease called Leber's Hereditary Optic Neuropathy, it left him with about 30 percent vision.
"It's like looking out of a bathroom window" explained Darren,  "I can see the dominant colours but if there's too much going on or all the colours are similar it's difficult to make out anything."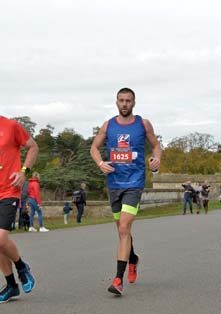 It won't stop him racing for a new personal best at the Brighton Marathon later this year and it didn't prevent him competing in the 24 hour cycle race at Brands Hatch, in Kent, either. In fact, it hasn't stopped him finishing any endurance event he's set his mind to.
He might make it look easy but when Darren's vision started to deteriorate at 23, the future looked far from bright.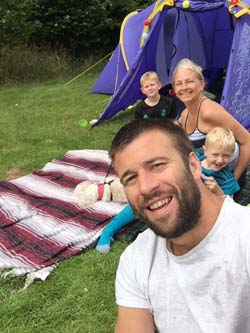 "I noticed when I was reading, I was on holidays at the time and I thought I'll get my eyes tested when I get home.  I finally ended up Newcastle and then everything got worse because I was diagnosed with a brain tumour as well."
Darren had an operation in late 2010 to remove the tumour but it had its own complications as he contracted meningitis twice.  The underlying problem was a crack in his skull which allowed infection in. It was a difficult period in his life and you could forgive a young man for not wanting to engage with life.  We all have those moments where we do or we don't and Darren's turning point came due to his time in the military.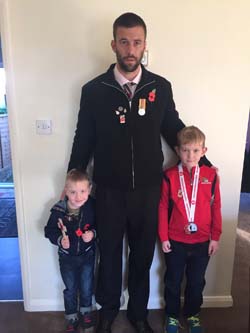 "My cousin found a charity called blind Veterans UK and I did a sports and fitness week with them in February 2012.  I had the attitude that I couldn't do this and it was all a waste of time.  They were saying you can do whatever you want, you need to adapt and overcome this situation. I came back, joined the Falcon Club Gym in Egremont and I haven't looked back."
He needed that push, it helped him see others were achieving great things with sight loss and it made him realise he could too.  Darren ran the London marathon in 2013 and with one under his belt it wasn't long before he was looking for bigger challenges.  He was soon off to places like California and Boston and he credits something we all take for granted as one of the major turning points in his life.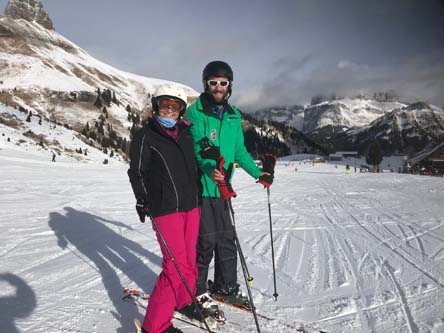 "I got the opportunity to go to Sacramento in California for the Blind Marathon Championships.  I flew by myself from Heathrow to LA and then on to Sacramento.  It was the most mentally draining thing I'd done just trying to go through two of the biggest airports in the world by myself.  I had to use my white cane and I was glad I'd taken the time learn how to use it because I'd spent a lot of time being stubborn thinking I'm twenty five and it's embarrassing, I shouldn't need a cane."
In a race all he needs is someone to guide him on the course, as long as he knows where the curbs are and the water stops he'll make the finish line but in the airport he had to rely solely on himself and new skills he'd never put to the test.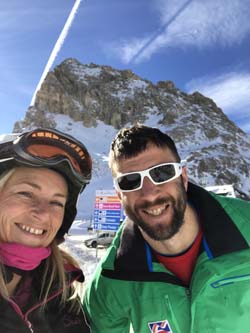 Darren is always looking forward, whether that's beating his own records or new challenges.  He wants to better his best time and then run under 3 hours one day.  He's recently gone on a skiing holiday and is taking part in his first triathlon this year.
Darren's girlfriend Helyn takes to the road with him and helps his training regime.  He also gets down to St Bridgets school in Egremont when he can.  His boys Jensen and Austin attend the school and he enjoys taking the kids on their 'mile a day' activities.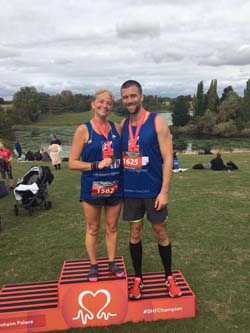 Hopefully the next generation are paying attention and will learn a valuable lesson from an inspirational man that's achieved a lot despite adversity.
Share It: