Beautiful Minds; Beautiful People – Miss Cumbria!
Former Miss Cumbria 2016 Claire Bell, has set her sights on the Miss England Semi Finals on the 16th of June.
This is not the first visit to the Miss England finals for the Carlisle entrant, she previously gained qualification when she won Miss Cumbria. However, 25 year old Claire loved the experience and ethos behind the competition and that's why she entered this year.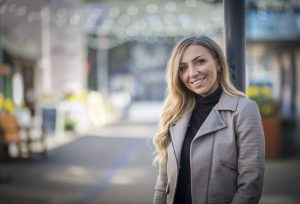 "Miss Cumbria and Miss England focus on the girls achievements. Contestants are expected to be role models, raise money for charity and help the community. I'm currently raising money for Papyrus, who help prevent suicide in the young, and Eden Valley Hospice."
After handing over her Miss Cumbria title in 2018, Claire remained involved with the competition and has worked closely with her friend Lucy Salter to develop the #beneaththeskin campaign to help local children.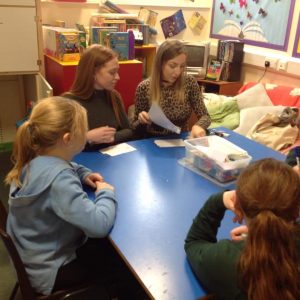 "We want to educate girls and boys that it's what inside that counts," explained Claire. "Beautiful minds make beautiful people and we promote that message to kids aged between 9 and 11, because that's when they start to question the way they look."
The campaign heads into schools and youth clubs and by focusing as a group on positive attributes of each child, participants will worry less on qualities they don't particularly like.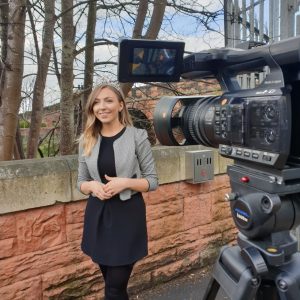 "The kids are surprised what other people like about them." said Claire. "When someone writes a nice thing about them the children generally have not noticed it before. Those messages can be taken home and the children can come back to them later."
The workshops also concentrate on the media as they explain about the effects of airbrushing and presenting false images. The message is to not believe everything you see and that goes for social media where people share the best versions of themselves.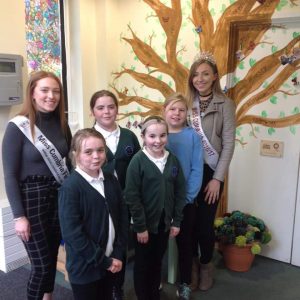 Tickets are available for a fundraising fashion show Claire is hosting with Former Miss Cumbria, Hannah Bradley, on the 22nd of May at the Roundthorn Hotel in Penrith. They can be found on her facebook page and if teachers are interested in the #beneaththeskin campaign coming to their school they can contact Claire.
Find her on Facebook at Claire Bell Miss England Semi Finalist 2019
Share It: