Baked Cod & Tomatoes – The Hawkshead Relish Cook Book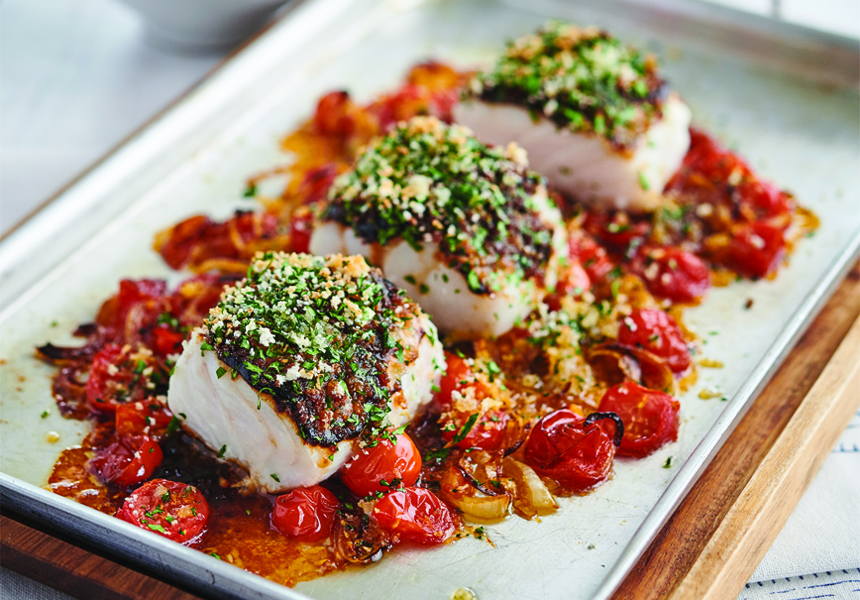 Baked Cod & Tomatoes – The Hawkshead Relish Cook Book
Bring your cooking to life with The Hawkshead Relish Cook Book.   These simple meals are packed with flavour and make the most of the jars and bottles tucked away in your cupboard.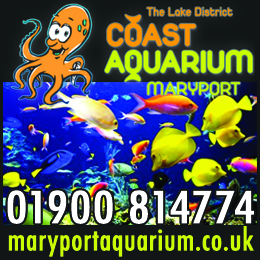 The sweetness of black garlic is fantastic with fish and tomatoes. You can use hake, sea bass, haddock or salmon instead of cod for this quick and easy recipe.
Preparation: 10 minutes | Cooking: 25 minutes | Serves: 4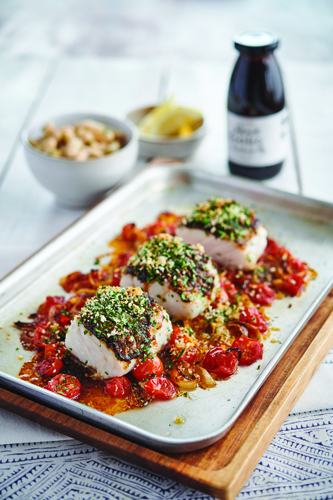 Ingredients
1 finely diced small onion
200g halved cherry tomatoes
Dash of olive oil
Salt and pepper
4 x 120g skinned cod loins
4 tablespoons Hawkshead Relish Black Garlic Ketchup
2 slices of white bread
15g chopped flat-leaf parsley
2 large chopped cloves of garlic
Zest of 1 lemon
For the white bean salad
340g tin of cannellini beans
1 small finely chopped red onion
1 teaspoon chopped mint
2 tablespoons olive oil
1 tablespoon sherry vinegar
Salt and pepper
Method
Heat oven to 180°C.  Sauté onion and tomatoes in a frying pan with a little olive oil to soften, transfer to an ovenproof dish.  Season with salt, pepper and drizzle a little more olive oil, place in the oven for 8 minutes.
Place fish on top of the tomato mix and top each piece with a spoonful of Black Garlic Ketchup. Remove crusts from the bread and whizz into breadcrumbs. Mix with the parsley, garlic, lemon zest and seasoning. Sprinkle the crumb on top of the fish.
Bake for around 10 to 14 minutes so it's cooked through. Meanwhile, make the accompaniments.
White bean salad
Drain and rinse the cannellini beans, mix all ingredients together.  Serve the salad on the side.
Tip
Serve with chargrilled baby gem lettuce; simply slice whole lettuce in half lengthways and sear with a little olive oil until blackened and warmed through.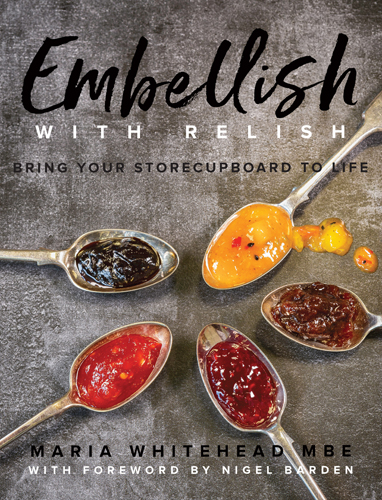 Baked Cod & Tomatoes. Baked Cod & Tomatoes. Baked Cod & Tomatoes.
Share It: