Seeing is believing for Ann Morgan Opticians as they celebrate 20 years in business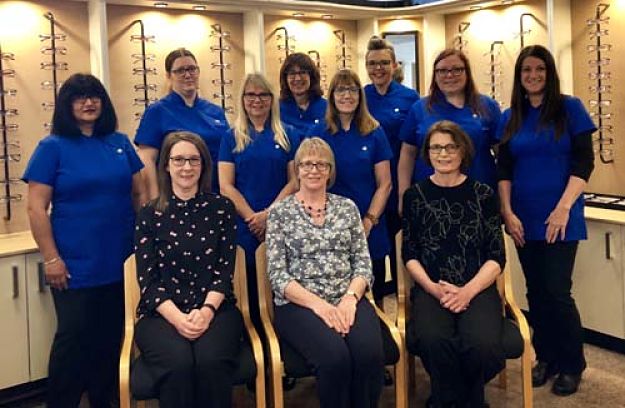 20 years ago Ann Morgan had a vision. She wanted to provide the local community with high quality optical care but also to be independent and free to focus on an individual's health rather than on spectacle sales. Two decades later and the business has gone from strength to strength. Located in Cleator Moor, Ann Morgan Opticians now attracts patients from across West Cumbria,  – from as far as Cockermouth and Ravenglass – and despite an influx of high street chain opticians opening up, many people would still rather travel to access their services.
"We've got some people who have been coming for the full 20 years," said Ann. "I saw somebody the other day who was fourth generation – I've seen great-grandfather, grandfather, father and son – it's things that like that make it really special."
Since opening, the business has continued to grow, doubling the number of test rooms, investing in the latest technological equipment and expanding their team. There are now three other part-time opticians alongside Ann and a large team of optical assistants. And it's this team, many of whom have been there from the beginning, which is to thank for the venture's success.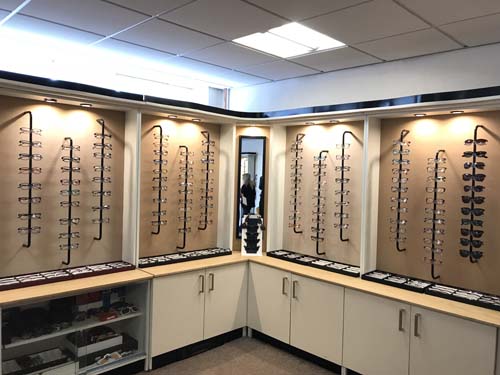 "It's down to really good teamwork and the longstanding staff," said Optical Assistant Linzie McCaslin. "We've all worked with each other for 20 to 30 years, so have had more or less had the same staff since we opened, we've just added on. It's such a friendly place, as a team we all just gel."
They provide everything from polarised sunglasses, cycling and sports specs as well as prescription swimming goggles to a wide range of fashionable frames. They always offer a second pair of glasses for half price, which can be purchased any time up to 12 months later.
"I don't think people realise just how much of a wide range of frames we have." Ann said.
"We all love glasses and fashion," Linzie added. "We'll go above and beyond, not just looking at the style but how they fit too and if we haven't got something we'll order it in. Our customers see that and it really gives them a boost."
Even after 20 years, at Ann Morgan Opticians, serving the local community is still their main focus.
Find out more at https://ann-morgan-optician.co.uk/
Share It: