A traditional favourite done differently – Lemon Drizzle Pancakes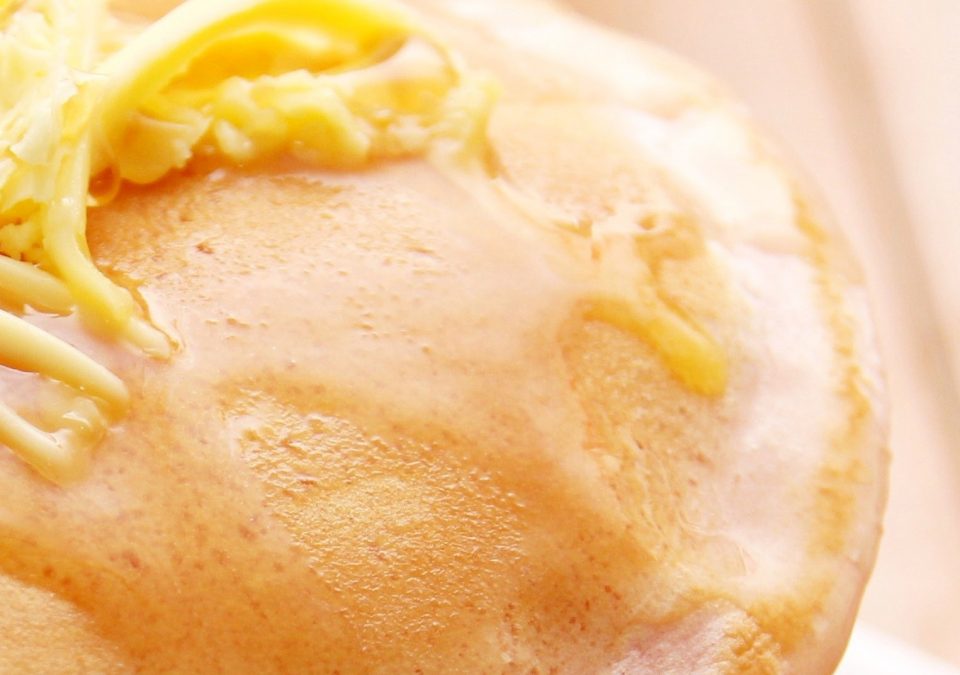 Lemon Drizzle Pancakes
Pancake Day is on the way and sometimes simple is best.  Unfortunately simple can also be a little bit dull so we've used a traditional favourite in lemon and added a dazzling drizzle.  Enjoy.
Ingredients
250g plain flour, 2½ tbsp caster sugar, 3 eggs, 450ml  milk, 1 tbsp melted butter, 1½ tsp vanilla extract, 6½ tbsp lemon curd, ¼ tsp cornflour, 2½ lemons, 2 zested and juiced, ½ sliced to decorate, 750g Greek yogurt

Method
Batter
Put the flour, 1½ tbsp sugar and a pinch of salt in a mixing bowl and combine. Make a well and stir in the eggs. Pour in 100ml milk and whisk until you have a thick, smooth batter.  Whisk the butter, vanilla extract and remaining milk into the batter until combined.
Spoon some batter into a non-stick pan and cook until  golden, repeat until mixture is finished and leave to cool.
Drizzle
Put the remaining sugar in a small bowl with the juice of 1 lemon and stir until dissolved, then set aside.
Filling
 Put 5 tbsp of the lemon curd in a small saucepan and heat gently. Meanwhile, mix the cornflour in a small bowl with a splash of the lemon juice and stir until smooth, add the remaining lemon juice into the mixture. Stir constantly and simmer gently for a few minutes.  Allow to cool.
Stir the remaining lemon curd into the yogurt along with half the lemon zest.
Put one of the pancakes on a serving plate, layer with lemon drizzle and spread the yogurt/curd mixture. Repeat with the remaining pancakes until your stack is complete.
Finally drizzle the last lemon curd sauce and top with slices of lemon and the remaining zest.