Royal Mail gives its stamp of approval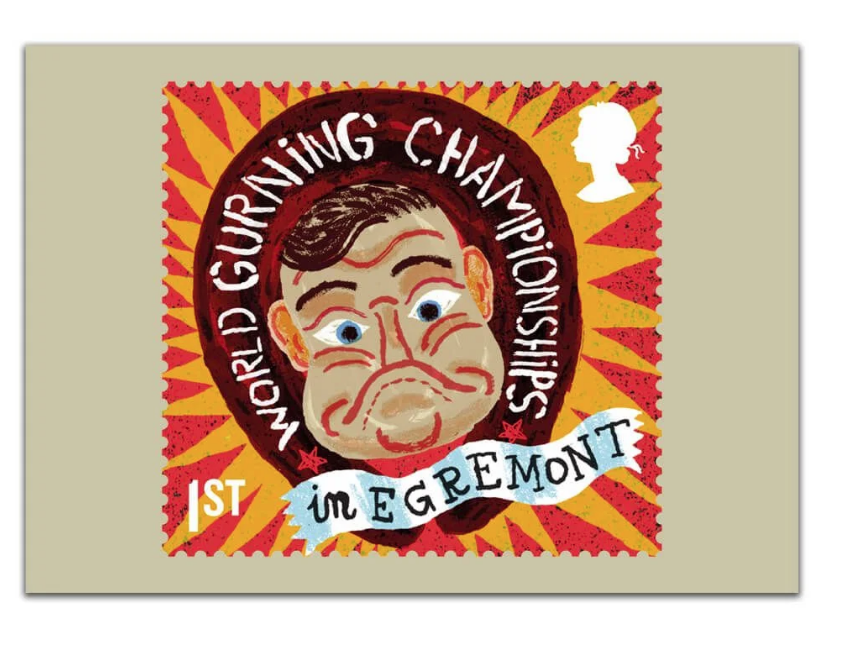 An ancient Cumbrian tradition has reared its ugly mug on a postage stamp, and a first-class stamp none-the-less.  
A new collection of eight stamps from Royal Mail celebrates curious customs from across Britain… and Egremont's world-famous Gurning competition is part of this new series.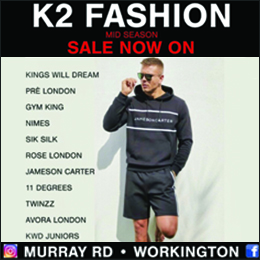 The colourful collectable contains eight Special Stamps and is packed full of fun facts, tales of the unexpected, a specially-commissioned illustrated map and an exclusive poem celebrating our nation's curious customs.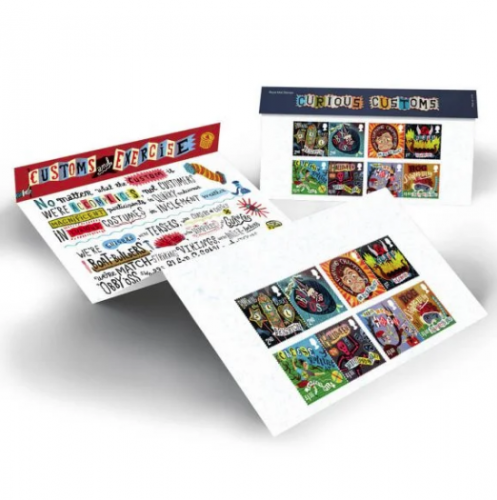 Crab Fair Chairman Callum Scott has known about it for some time:  "I was approached about two years ago by Royal Mail to say that they'd would like to release a stamp that features a gurner and it went from there.  I had to sign a document to say that I would keep it secret until it was released, which I thought it was a bit far fetched to be honest.  It was tough to keep the secret because you wonder who is going to be interested in something so small as a postage stamp.  I've known but couldn't say for the past eighteen months.  
They sent me the design in January and it was launched in Egremont last Friday.  I was sent me a two-foot model stamp made out of hard plastic and we had a journalist from Manchester come up for a photo shoot.  They wanted Gordon Blacklock, who is a champion gurner, to be there beside the Ron Looney statue in town.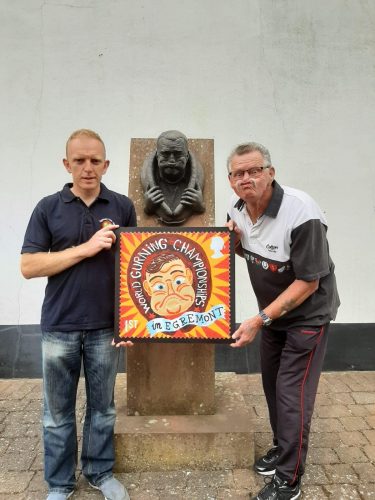 The stamp is designed by an independent designer but already many people believe it's the spitting image of the late Ron Looney. 
With a gurning face staring back from letters across the UK the exposure can only be a good thing for the Crab Fair. 
You can buy online here or visit your local Royal Mail branch.