A Night of Good Food, Great Beer and even better Craic!
A Night of Good Food, Great Beer and even better Craic!
The Drovers Rest is unique to other pubs in that owners Beki and Tom like to get creative. In 2021 they hosted a beer pairing evening that was so successful they are doing it again! March 26th will see a selection of delicious food paired with the best hand picked beers.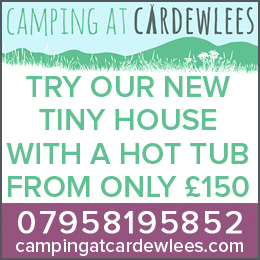 Take fantastic home-made food, add a perfectly complimenting beer and times that by five, the result can only be a very full but happy tum. The Drovers Rest Beer Pairing Evening offers customers a five course meal and with each course a complimenting beer.
After the overwhelming positive feedback they received from their first one, they have decided to bring it back as a bi-annual event.
The idea of this night follows on from their Beer Tapas menu which is available through the week. Becki and Toms love for awesome food and good beer is what has brought this event to life.
Beki explained: "Good food and good beer are at the heart of everything we try to do at the Drovers. From our Dog House Hot dogs, the ultimate beer food; to our beer snacking dishes, a nod to continental beer drinking and grazing.  This beer pairing evening really gives us the opportunity to showcase the diversity of flavors you can find in beer and just how well they pair with food."
If you are a beer lover or you know someone who is then book your tickets asap. There are only 25 places available and they are priced at £47.50 per head and starts at 7pm! There are also discounted designated driver tickets available..
If you are interested in this kind of evening then check out the Drovers Rest Bottle Club. This is a monthly much more intimate version of the beer pairing evening where participants can enjoy a selection of beers and receive exclusive discounts and offers. The bottle club is £15 per person.
April 23rd 2022 – 7pm – Beer Pairing Night
Share It: