Vegan Yorkshire Puddings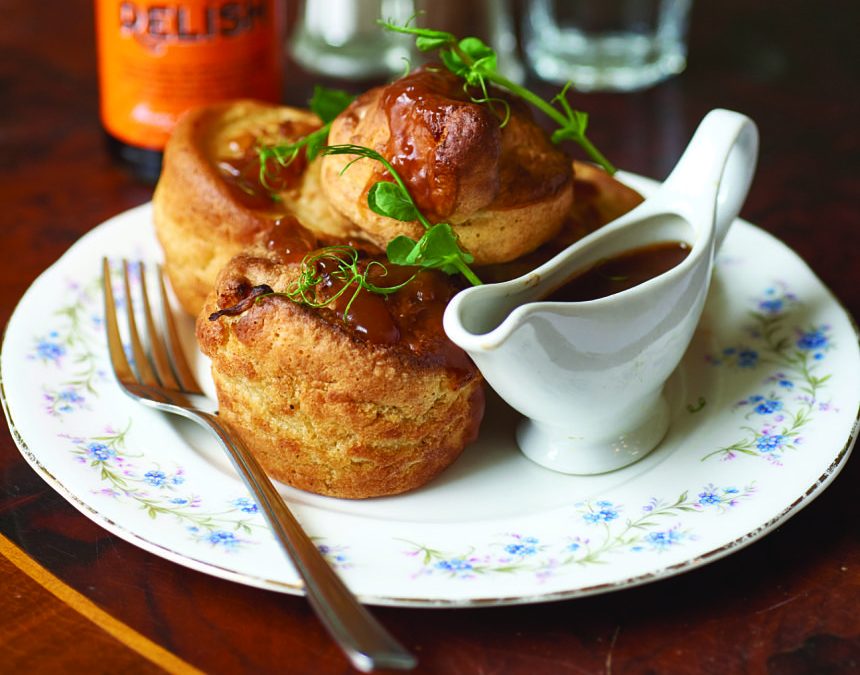 We're all now aware that we should eat less meat if we're serious about helping the environment.  We don't expect people to simply go Vegan overnight but we want to show you that vegan food can be exciting and tasty and that dropping meat from one or two meals a week will help.
This vegan alternative is one of the county's most famed culinary creations! So here it is, to complete your Sunday dinner or enjoy as a snack.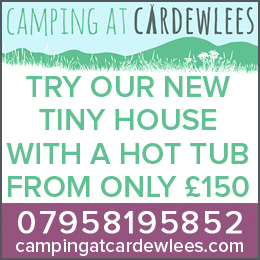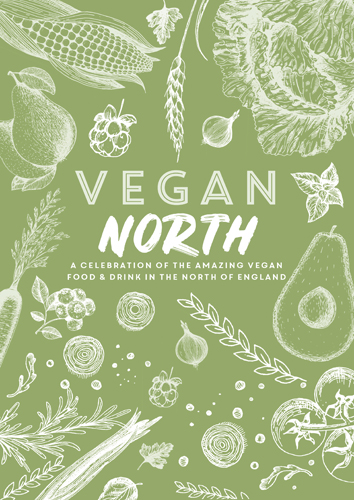 Ingredients
For the gravy:
1 onion
2 carrots
1 head of celery
1 veggie stock cube
75ml Henderson's Relish (at least!)
2.5lt water
50g cornflour
For the puddings:
325g plain flour
Pinch of salt and pepper
1 tbsp baking powder
600ml soya milk
25ml Henderson's Relish
A smidge of vegetable oil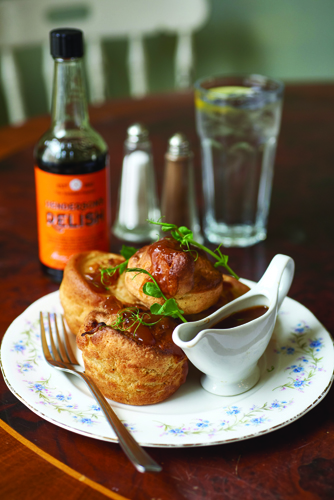 Method
For the gravy
 Chop all the vegetables as chunky or skinny as you like, plonk them in a tall saucepan and begin to roast them off. Add the stock cube with a couple of lashings of Henderson's Relish and continue cooking until the vegetables are beginning to brown. Pour in the water and leave your concoction on a low-medium heat to reduce for about 1 hour (usually a good time to make a brew, it's thirsty work).
After this time, sieve out the veg, add all the Henderson's Relish – if you can't get enough of the spicy sauce, we applaud adding more, fill ya boots – and the taste test comes in handy till you get it to your liking. Make a paste with the cornflour and a dab of water then whisk it into the gravy. Then my dears, you are done!
For the Yorkshire puddings
Sieve the flour, salt, pepper and baking powder together into a mixing bowl. Add the soya milk and Henderson's Relish while whisking everything together to create your batter. Cover the bowl – a tea towel will do – and leave the batter to stand in the fridge for 5 to 10 minutes.
While the batter chills, pour a smidge of oil into each hole of your Yorkshire pudding tray then place it in the oven at 220°c to heat for 5 minutes. Evenly pour the batter into the tray and leave to cook for 10 to 15 minutes before rotating the tray and cooking for another 10 to 15 minutes for a lovely even finish.
To serve
Lather the gravy on top of your puds and splash some more Henderson's Relish over the top for good measure.
Share It: