West Cumbria Guide 16 June – July 2019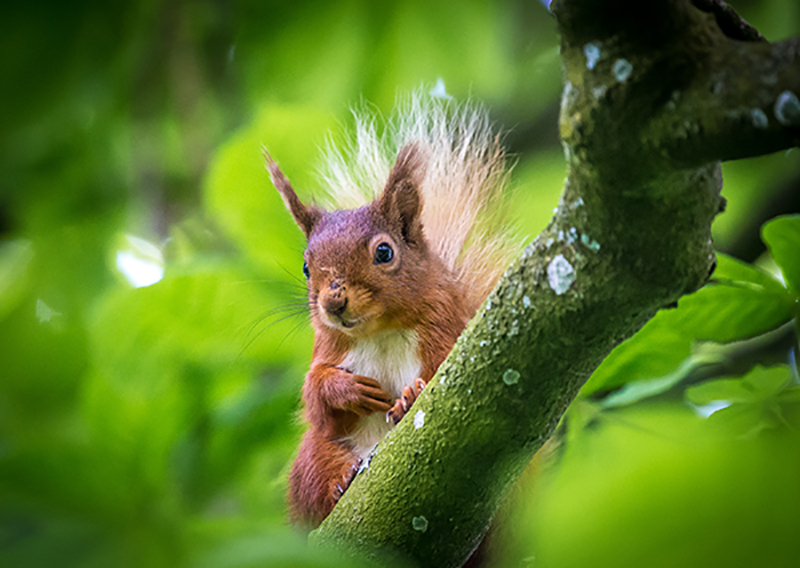 Welcome to the Great British summer. As usual, so far it's delivered the usual mix of grey skies and maddening rain with a bit of patchy sunshine.
Still, a little bit of inclement weather is not going to stop Cumbrians from getting out into the great outdoors. But when you live in an area as beautiful as ours, who can blame us?
However, we have a few words of caution and practical advice from Cockermouth Mountain Rescue. Some of their call-outs could easily have been avoided with a bit of preparation and the correct equipment. They offer some great advice on what you'll need to enjoy the fells and vital information if it goes wrong.
We also feature the West Lakes Squirrel Initiative who have been the guardians of our forests and woodlands for the past five years. Like most of you, I assumed Cumbria was a haven for our native Red Squirrels, but that's only because numerous volunteer groups are out there monitoring and eradicating the introduced Grey Squirrel as it encroaches into our area.
It's an ongoing battle but giving up means our very own Red Squirrels will face extinction, we can do something right now to help and the WLSI are always on the lookout for volunteers.
As I was putting this issue of the Guide together I was struck by how much good is being done by volunteers in our area. Every day generous Cumbrians are rescuing folk off the fells, organising community events or saving endangered species. Their dedication and energy are vital in creating vibrant communities and protecting our environment. We owe them all a big thank you.
Of course behind the scenes, our local authorities are also working tirelessly. Their hard work is beginning to bear fruit in places like the rejuvenated St Nicholas' gardens in Whitehaven. Budget cuts had not been kind to the gardens that had been a source of pride in the town for generations, but visitors are sure to notice the splashes of colour in the inviting open space.
We also feature a golf club that's entered the world of fine dining, a forest park that's open to us all and the UK's original festival of wool.
As always the Guide is filled with great ideas for days out in our region, fantastic recipes, fabulous walks, fashion tips, summer cocktails, entertaining events and much more.
The Guide is your perfect companion for the summer. Enjoy.
Craig